The day was here to get to Huntington Beach and I was excited, I was in no rush and didnt leave until 8am , I had 42miles for the day and with the sun coming up I peddled off with a smile on.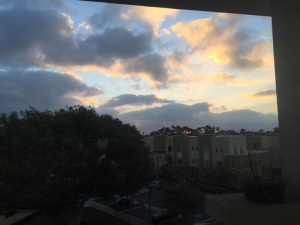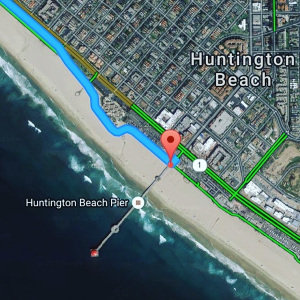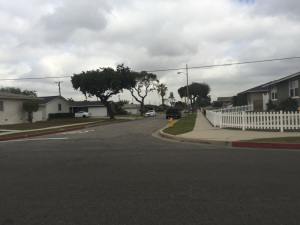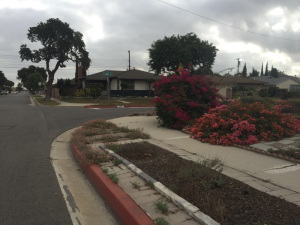 So much support rolling in all day after a couple of posts to let everyone know. The trail was a bit of road and then mostly river trail and then the beach trail. No one around but a mean head wind just to test me along the riverside.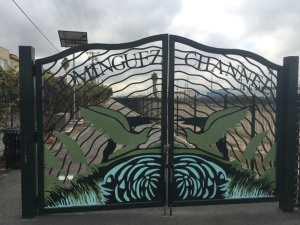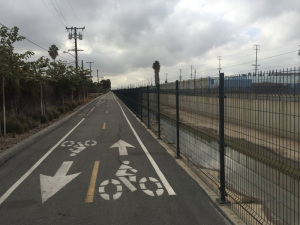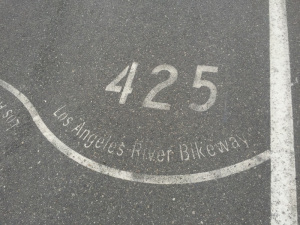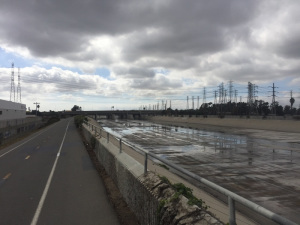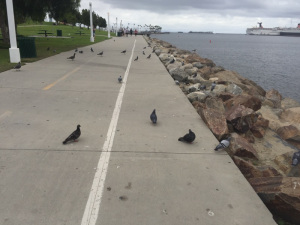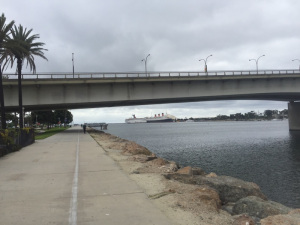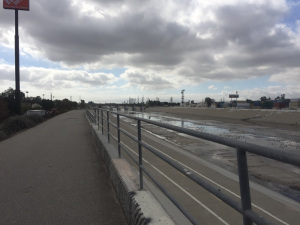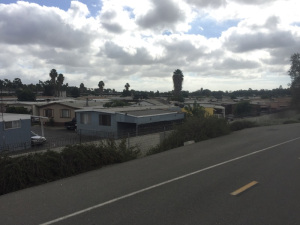 Then as the ocean came closer lots of marinas and boats to look at as I went by, I stopped for lunch and ordered way to much, forgot I was in the US where everything is huge. Had a nice dog sitting with me so made a new friend.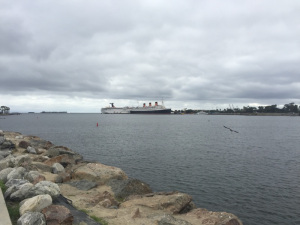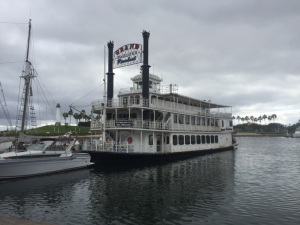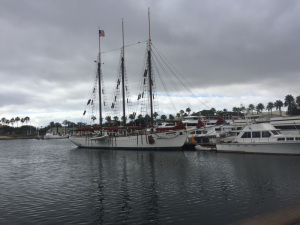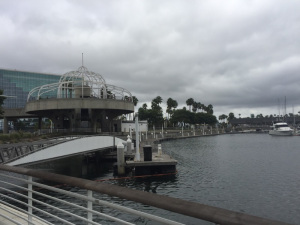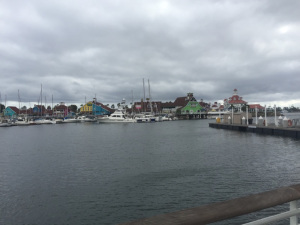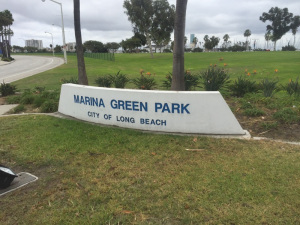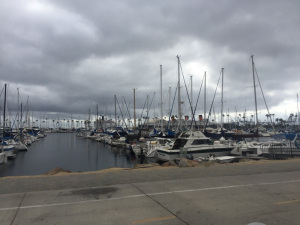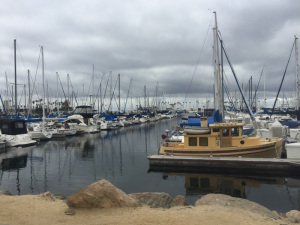 Getting to Long Beach was awesome, I knew it was real close then, Thought of Steve Cooper who I ran with at the start of the run and we had met in Hawaii, he lives near by here. Then the golden s ands appeared and the awesome beach trail started. I ave loved just riding these trails. Not lots of people out but a few that I was able to say hi too.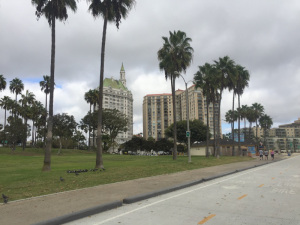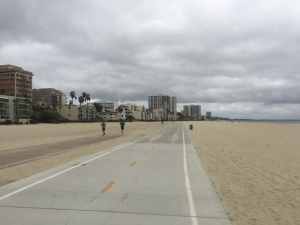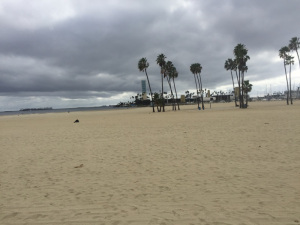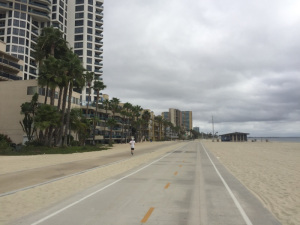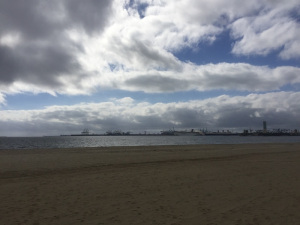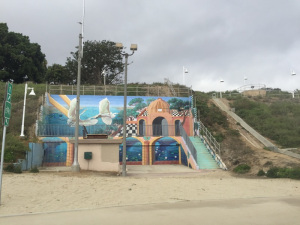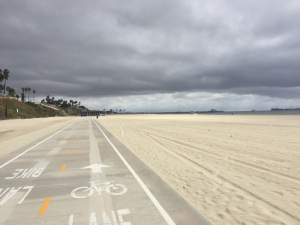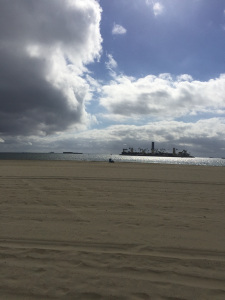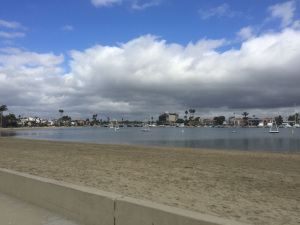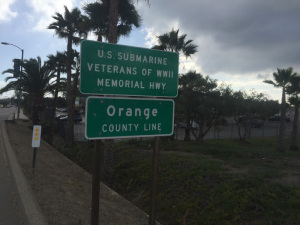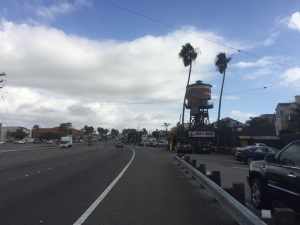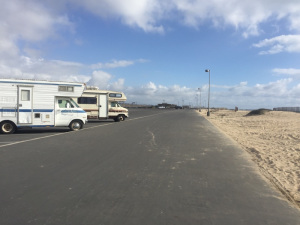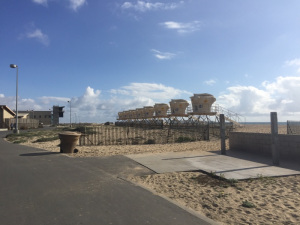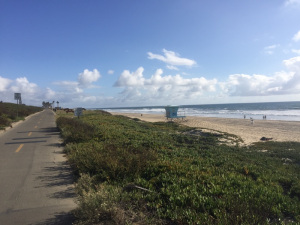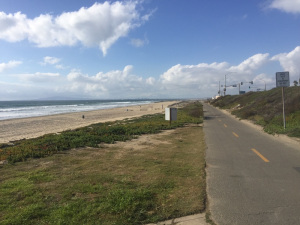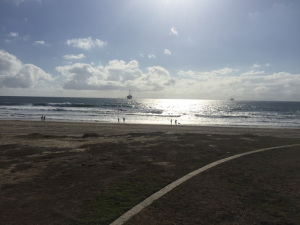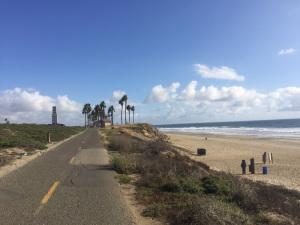 Then the HB for Huntington Beach appeared and I saw the Pier in the distance, Stopped for a bit as I get sad at these times, The trip and adventure is almost over and the moments stop for a bit which i live for everyday so when they dont happen I get sad. But have so many to think of that Im happy again within minutes.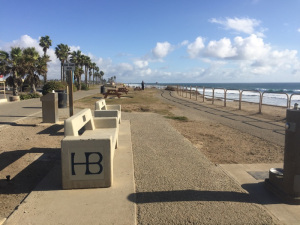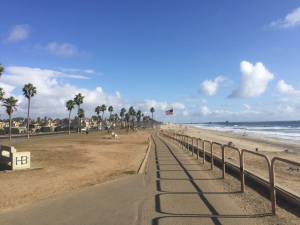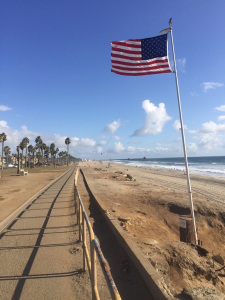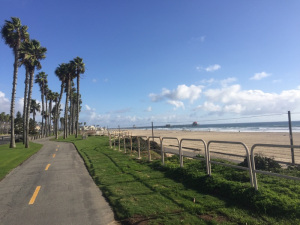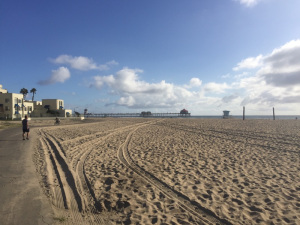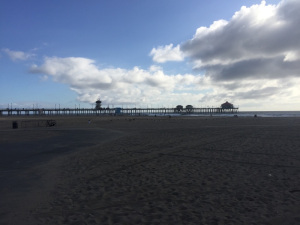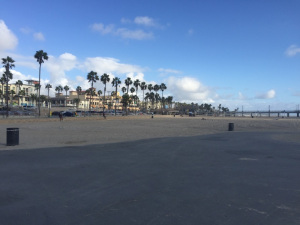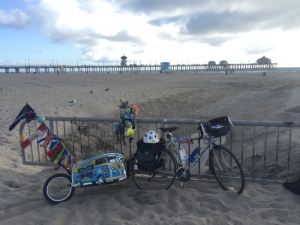 I pulled in and got a couple of shots and then made the point where we started the run way back on January 16th 2015. OH YEAH I made it, 11,000 miles later and a full loop of North America, One country run a nd the other Cycled. Not sure how that all happened but loved every minute of it an will live it all again when I get to sit down and look at the photos. I dont even believe I did kinda. Found a few people to help get some photos and told my wee story , Sharing is everything and I thank you for helping me.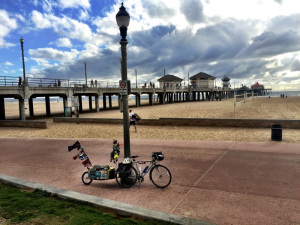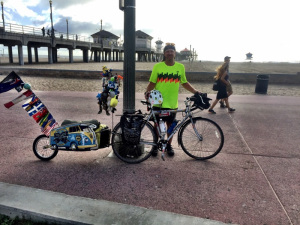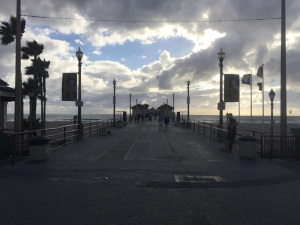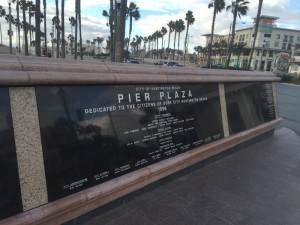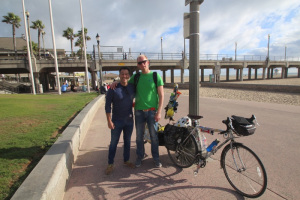 This is the 2 maps I have carried with me the whole way , hope you can see the black lines on them where I ran and rode.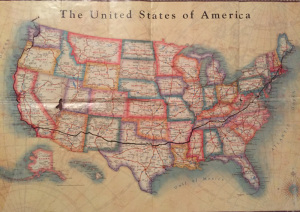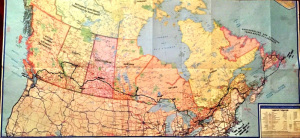 Then it was off to Paul Boths house, I had met Paul on the first day of the run and the legend has not only run across the country but ridden too and many other adventures. There also was my AWESOME crew of Shacky and Vanessa and of course the pets who had driven out here to join me for the last 2 days. I truly love these 2 for what they have done for me and to have them here is something super special. Cant thank you enough.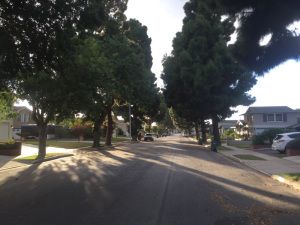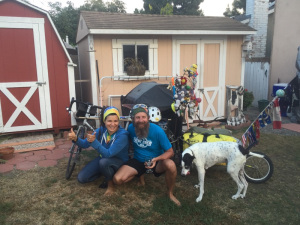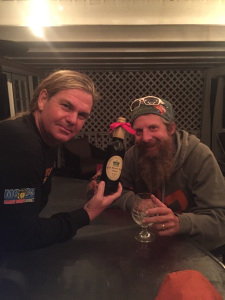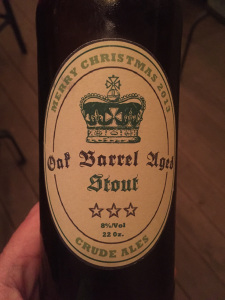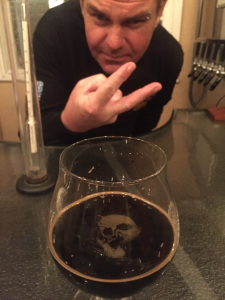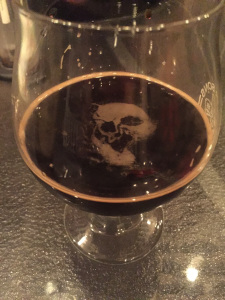 We chatted heaps and told stories of summer adventures and had some of Pauls home-brew beers which were really nice, the later it got the stronger the beer were, Fun times. Then shacky found this skull foam floating or should I say appearing his glass, So awesome.
I also spent the evening on the computer with the super help of the amazing Charlotte Cuthbertson who is over in NY doing a Media release, she worked so much magic out of the notes I tried to write to help me get it done and looking great to be able to send it out to hopefully get some media coverage.
I want this to be able to say a huge thank you to everyone that has helped me , been a apart of the adventures here. The Circle of Awesomeness is only awesome because of you all. I hope it works and we can show the world that anything is truly possible when people come together. I know it is.
Better sleep as one more exciting day tomorrow with a ride to the 100 Mile club headquarters with friends and will be meeting the kids and Kara and her amazing team to finish this baby off totally . Nite all.