With no rush today but not being able to sleep in I got up and hit the road by 7am. I said good bye to Ola and Mir anda and even though they would leave a little later Im sure they would catch me. Im in real cruise mode now. This could be my last camp spot but maybe not as well.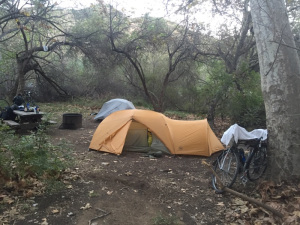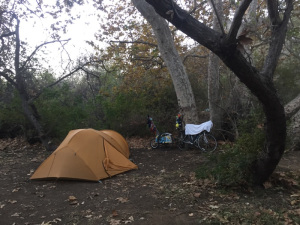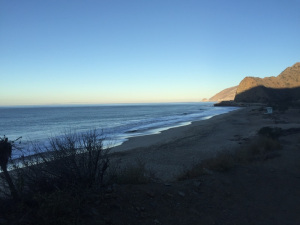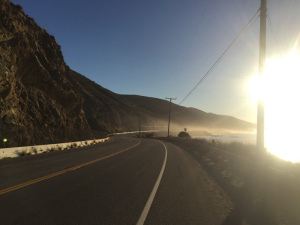 The sun was hot as right away and I was along side the ocean again and heading for LA. I crossed the LA county line early on and it felt great. I knew I was almost there now. no more county or states to go through.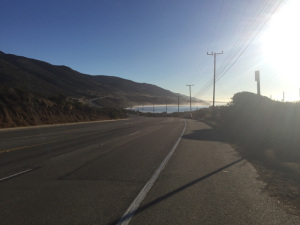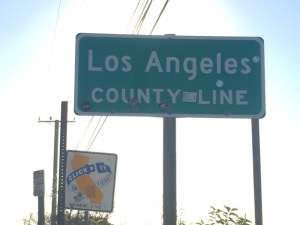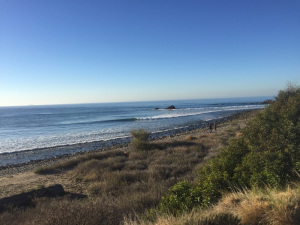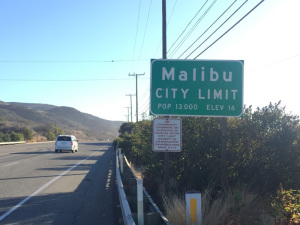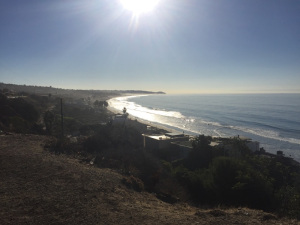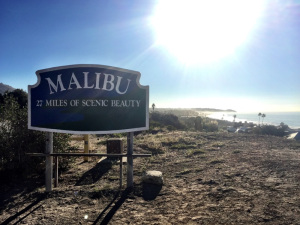 The views were stunning again and I just wanted to stop and go for a swim , heaps of surfers out , being a sunday everyone was out running and riding bikes too.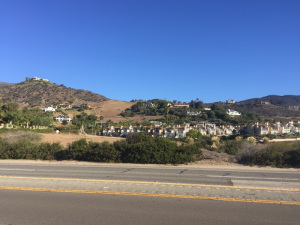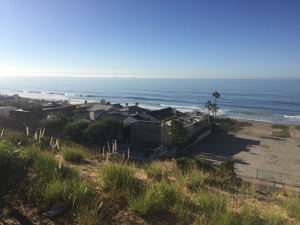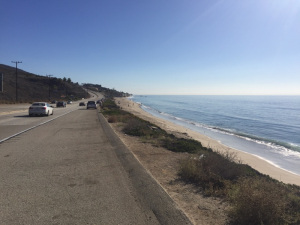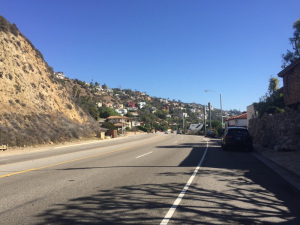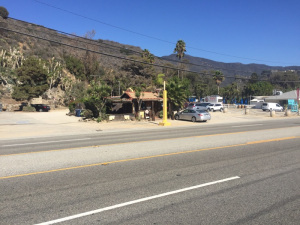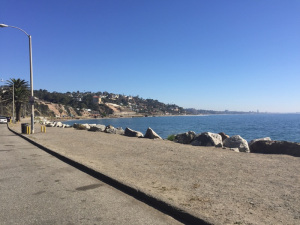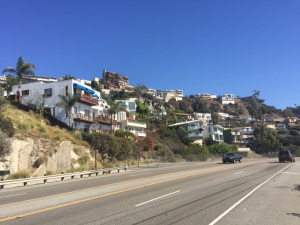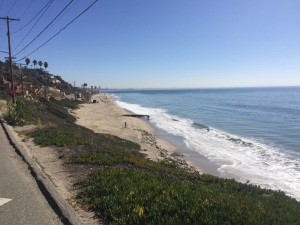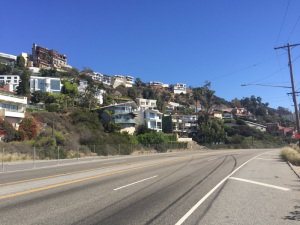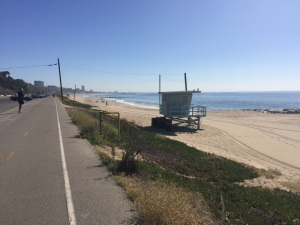 Crossed into Malibu which was a very nice area, a lot of money here I reckon. so many nice houses and amazing cars parked outside. No grass to play on at these two houses, haha but a mean swimming pool out front aye.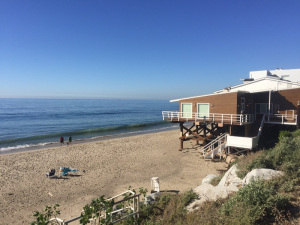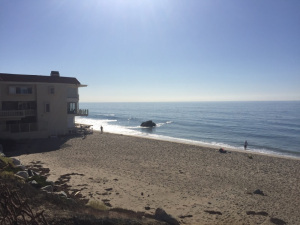 Then as I got closer to Santa Monica I hit the bike trails that are pretty famous. zig zagging there ways through the beaches, shops and along golden s and beaches. So many people around and well I must say a few pretty girls. hehe. I didn't have the muscles to be pulling my top off here.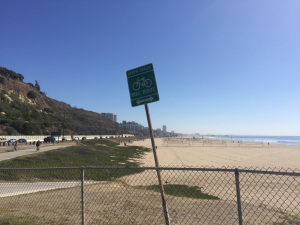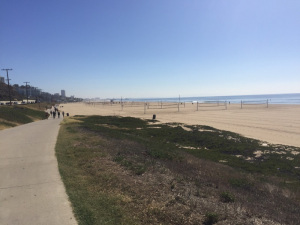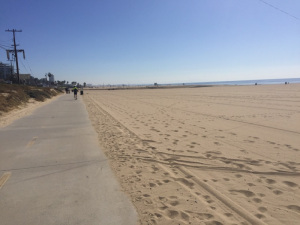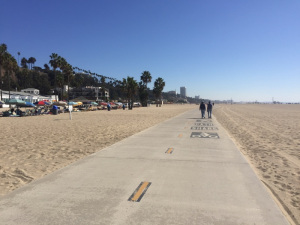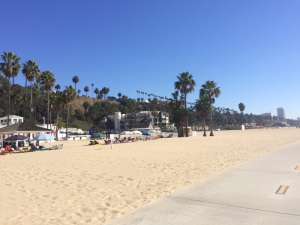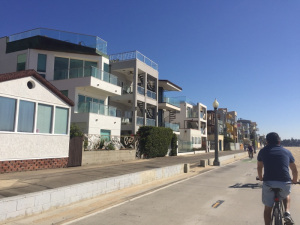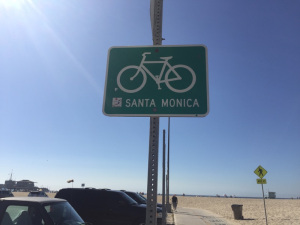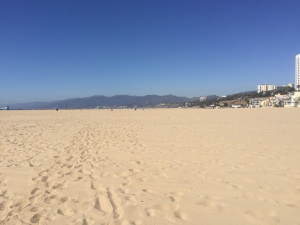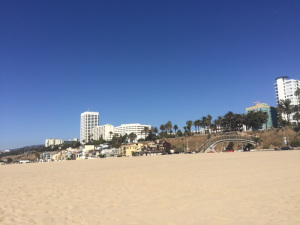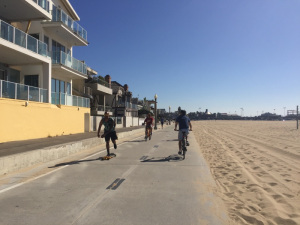 I hit the Santa Monica Pier and had to stop for a while to take some photos, a pretty cool spot. Busy as. Lots of shops, stores and people doing all sorts of fitness things showing off their skills. Also past through Venice beach .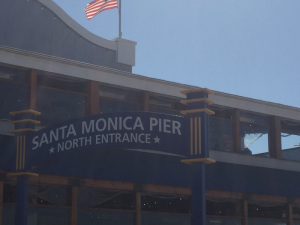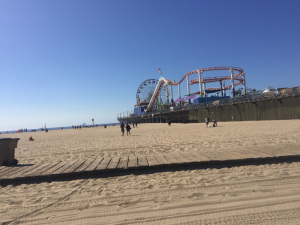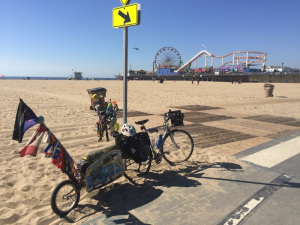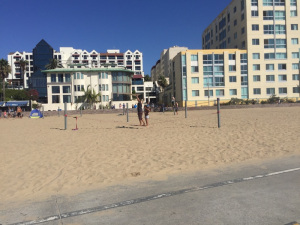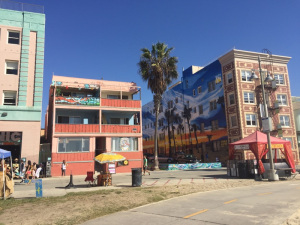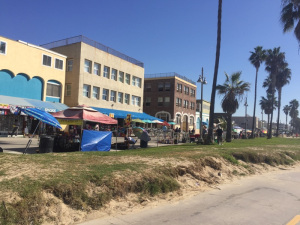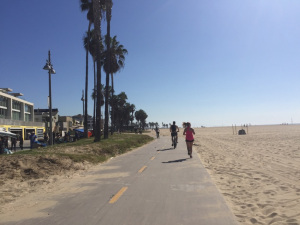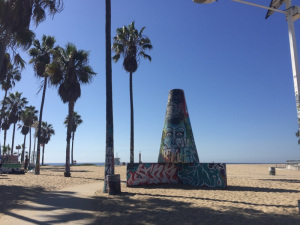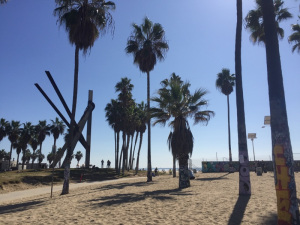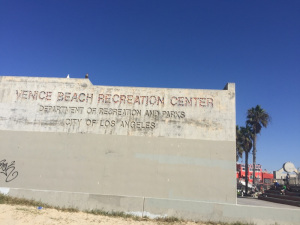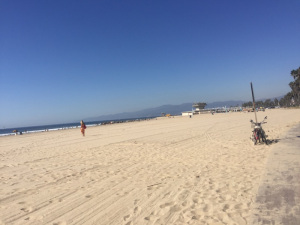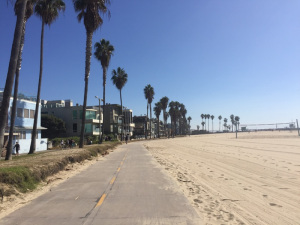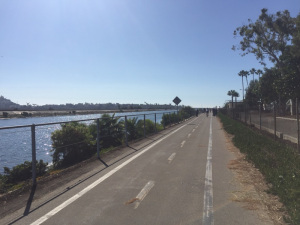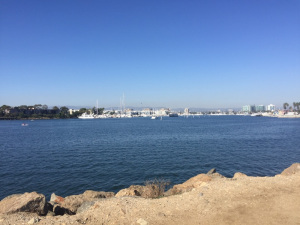 I got really hungry and the first place I found I stopped at, I said hi and I told the lady what i was up too, Jenny then said "oh my friend just ran across the US, I asked their name and it was Patrick Sweeney who I ran with, I laughed and then she also said that the owners were kiwis. I ordered the one thing I needed "Nickis Kiwi Burgar". It was so so good. A beautiful spot right on the beach too. Thank you so much for the great lunch.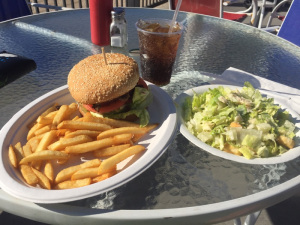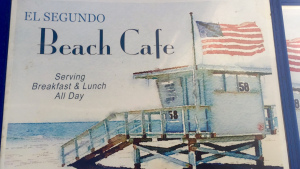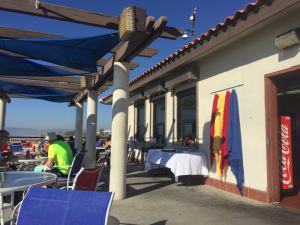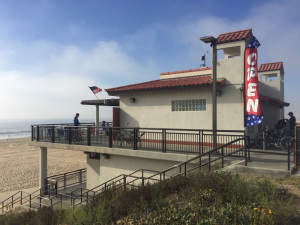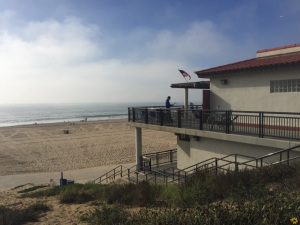 As I was sitting there I was thinking about where to stay, My mate Krefty I knew lived somewhere close but he wasn't going to be there but I rang to say hi anyways, By the best luck his house was only 4 miles from where I sat and he had thought I might be close and need to stay. He had it sorted for me and I want over and got have a beautiful place to stay tonight. Thanks so much Krefty, ill be back to see you when you get back. Legend. Some great shots NZ on the walls too be make me feel at home.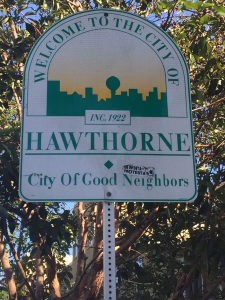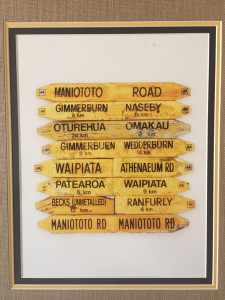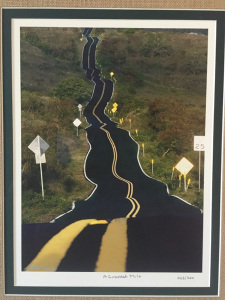 It was a short day today with only 45 miles. Same tomorrow too to get me to Huntington Beach Pier. So excited to get there . The Circle is almost complete!!!