I rode my Surly Long Haul trucker bicycle across Canada. What a adventure.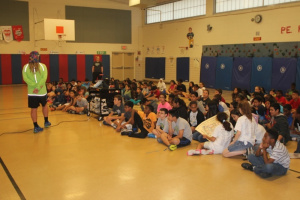 I started in Stratford Connecticut USA on July 2nd, from there I headed North via Boston MA ( Point I finished the US run ) and up into Canada to St Johns/Cape Spear which is the most east point of Canada and North America. From there I did a u-turn and headed right across the country to Vancouver/Victoria BC.
Then I turned south back into the US and finish at Huntington Beach Pier California where I started the run. It was 1340000kms all together, A long long way but it was so much fun.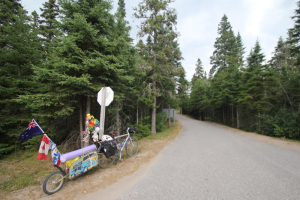 I raised donations and awareness for the 100 Mile Club again, I love everything about this charity and it was amazing to share it in Canada and get 3 schools signed up and kids running. It's a program that gets kids setting goals then running and walking to make them come true. All about working together, getting moving and having fun.
I loved everyday out on the bike, it has lite a fire for more adventures and doing it self propelled and mixing it up is right up there now. The plans are already flowing in my head.
USA Run Coast to Coast, Jan – May 2015