Now that I know that I only need to do 80 miles a day I feel good, Its not to much and gives me to not have to get up as early. The days are getting shorter too.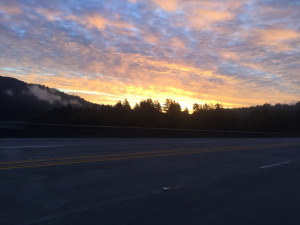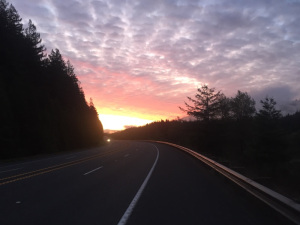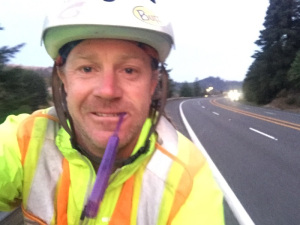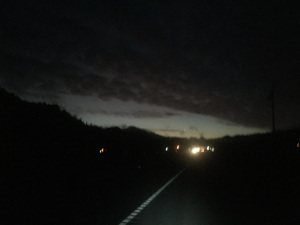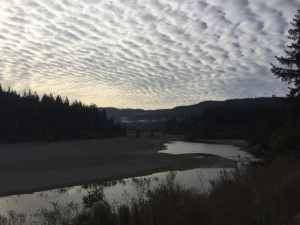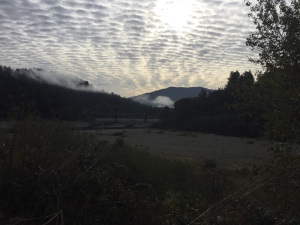 I left the camp and when the sun came up it was super awesome, the clouds were amazing, after 14 miles I made to the gate way to the "Avenue of the Gaints" the redwood tree ally way. I read up on it after Shacky and Vanessa had told me to do it on my way south.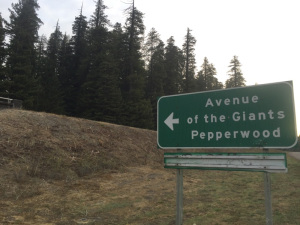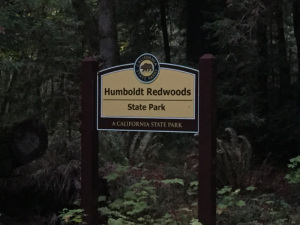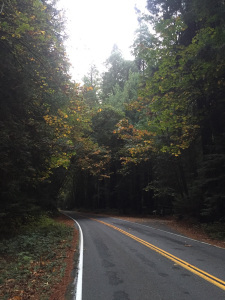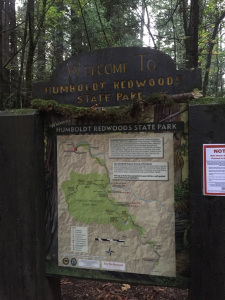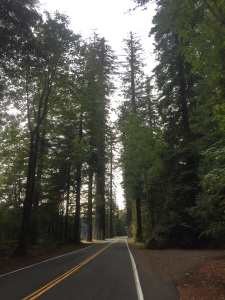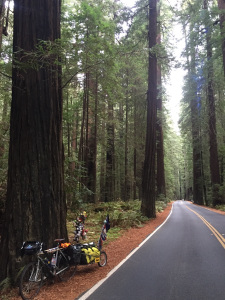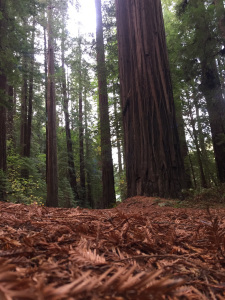 The road was 32 miles long and it ran right beside the highway but less traffic and magic views of these huge trees and bush. I loved it so much. Its like being home in New Zeal and and I kinda felt homesick in a way. Thanks so much Shacky.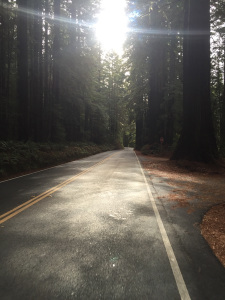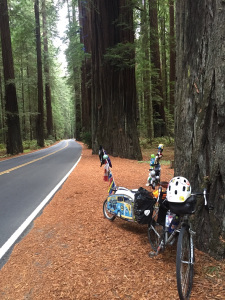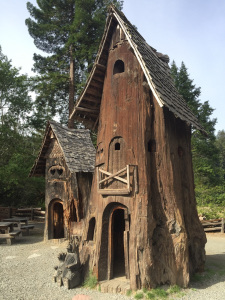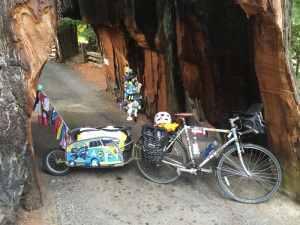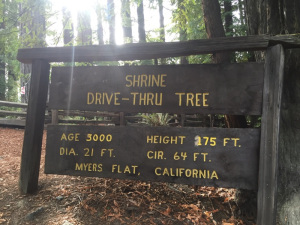 Lots of small towns and a good vistors centre which I stopped into and watched a video on the old boys who study the trees and lots of other stuff. I couldn't stop taking photos . I also had seen that there are a few trees that you can drive through and I found one in Shirne . I went in and rode through it. Took my photo as you do.
I popped out the end and back onto the Highway and I had thought there was going to be huge hills today and they never came, there were hills but not bad ones. This made me happy.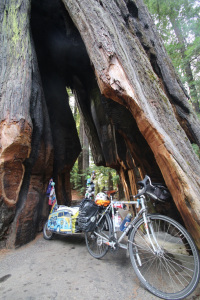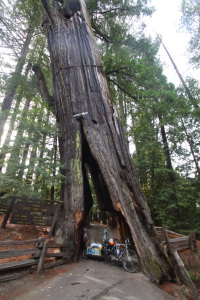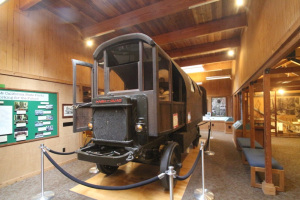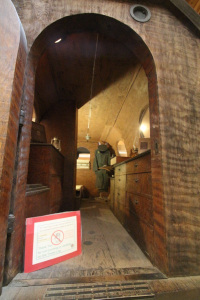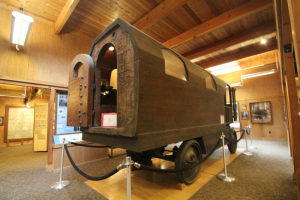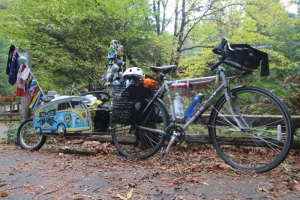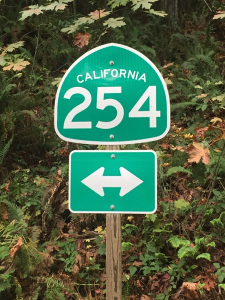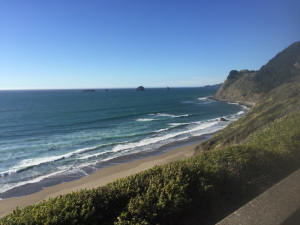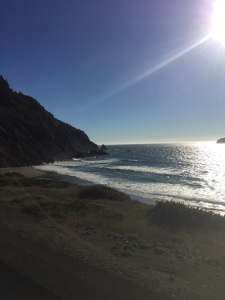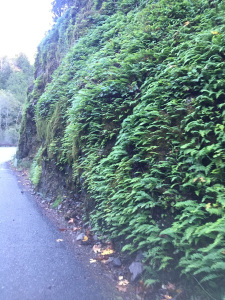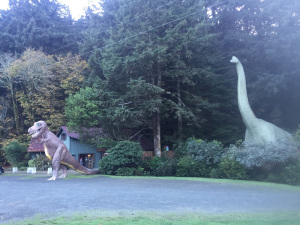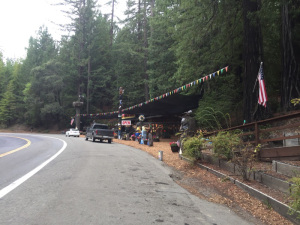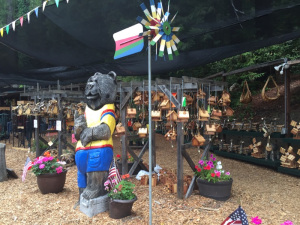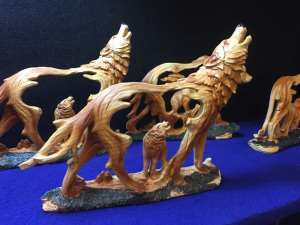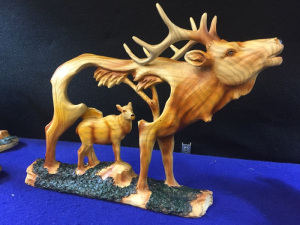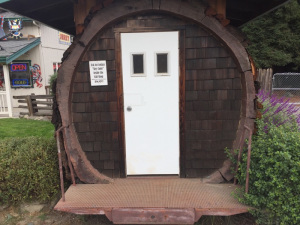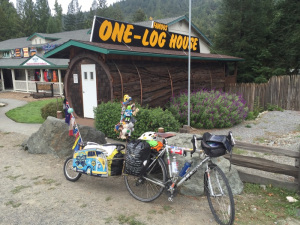 I made it to just short of Leggett and as I had been told there was no shops there I stopped in at a camp/shop. There I met a guy called Ron and he told me there was a big hill coming up and as it was 5pm already I should stay here and do it in the morning, I wasn't keen to stop yet but when he told me there was a camp for $5 I couldn't not. The cheapest one Ive had so far. Showers, power and food boxes, this place is perfect.
I got a message from my mate Sam whos from NZ, he lives over here and is coming to find me this weekend, Yahoo. Then also A lady Sharon who I have never met but are friends, She wrote to me today and Ill be able to see her tomorrow in Fort Bagg. Perfect timing
I set up camp and got my things charged then just had time to chill and relax. I need this, Im tired and its been a long trip so good to not do anything. My knee was good today which was good.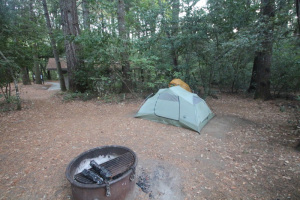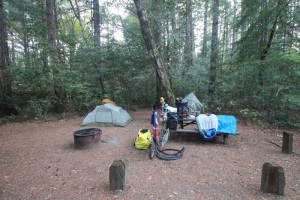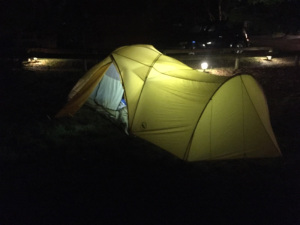 Nite all.