I left camp at 6.15 and my knee wasn't to bad to start with so I was happy for that. I was hoping for a nicer day on the hills side of things and had a short cut to do straight away to miss one. The nice kiwi lady I met yesterday told me about it and said it will save me heaps of climbing.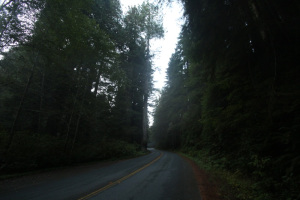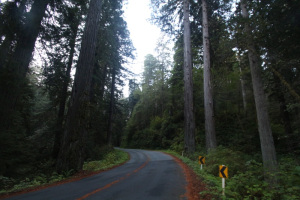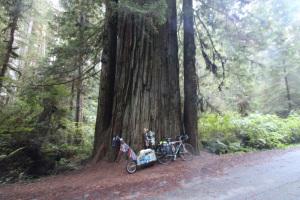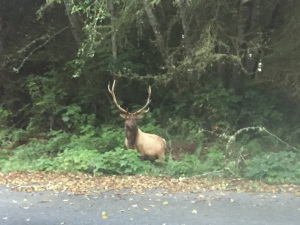 I turned left into the short cut and it was a little climb of a couple of miles but then it was a nice slight down hill through some amazing Redwood trees/forest .
These trees are bloody huge, so so beautiful and with no traffic I could almost hear them breathing. I stopped a lot to just look and take it all in. But it was pretty cold so had to keep moving too.
Have a look at this baby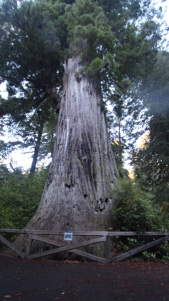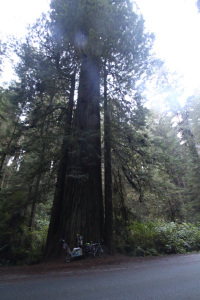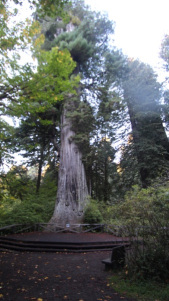 The road took me back out onto the 101 and I was then on it for the rest of the day. It went from Forest to Ocean side and with the sun out it was awesome. No wind and a good shoulder I was happy as . The views just there all day long.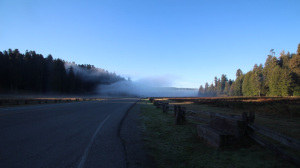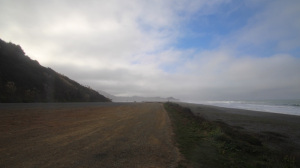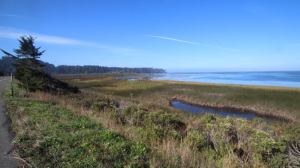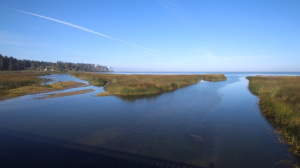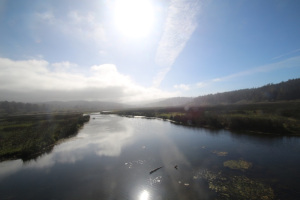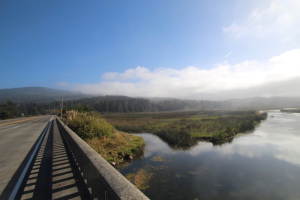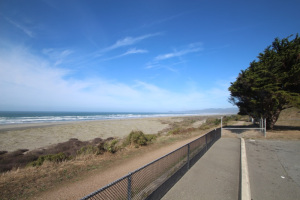 Yes it happened again, Another flat tire haha , This time it was my fault that it went flat again twice as I sat there fixing it badly so I found out. Just rushed it a bit I think. I was down to one last patch and actually scared that I wouldn't make the shop for more. But she held and I did.
Got a few messages from friends today and might have some vistors over the next few days which will be awesome. I made 85 miles today which is better. I rode well and enjoyed it.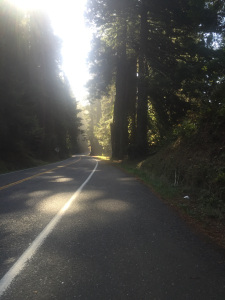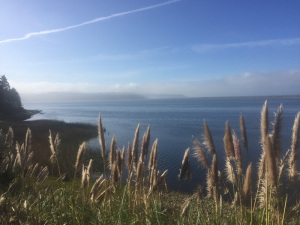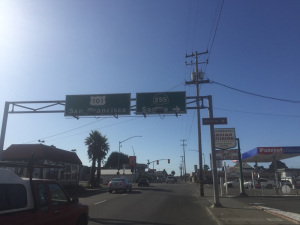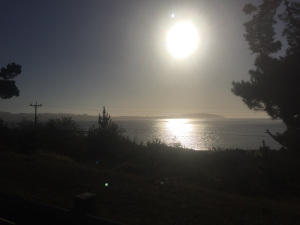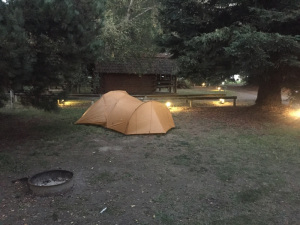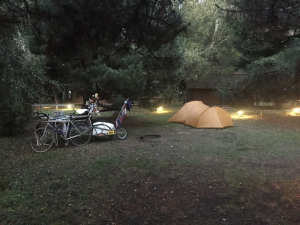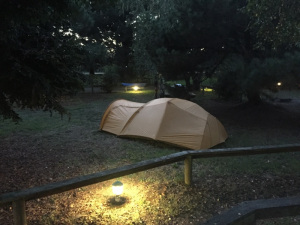 Tonight I made a couple of maps of whats left to ride over the next 11 days. I will arrive into Huntington Beach on Nov 2nd. This is about 80 miles a day to get there. Then the last day to the 100 Mile Club Headuqaters in Norco will be only 40 miles. Toal of 860 odd miles to go. I cant wait. Then its Party time.
Still having trouble getting these blogs up , sorry Ill keep trying.
See you in the morning.