I didn't want to leave my little cabin today, not because I was tired but kinda felt nice to have a little space with everything you need right there and the ocean at the end of the lot. One day Ill get something.
6.30 and I was on the road and it was a easy route as it was just straight down the 101. I knew from checking yesterday that there were 2 hills that I could see but it turned out to be a hilly hilly day.
Nice sunrise and with the ocean to my right and trees to my left the views were stunning.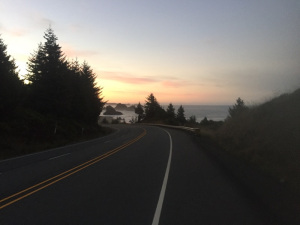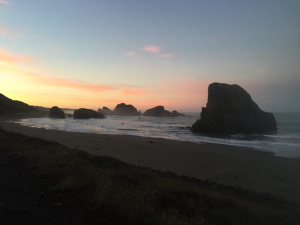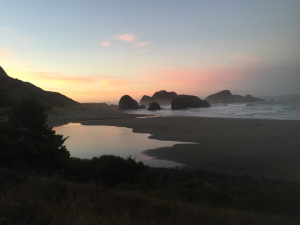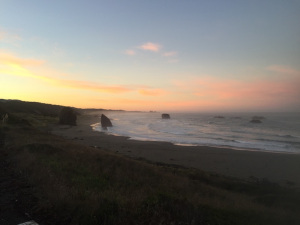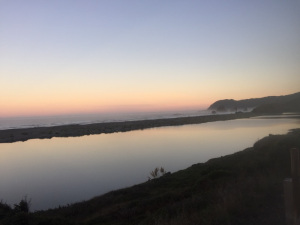 I made Brookings and stopped in at Mc donalds to try and upload some blog posts but only got one up as I couldn't get the photos up. Sorry.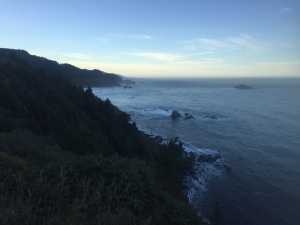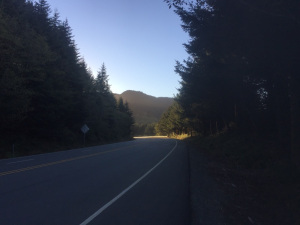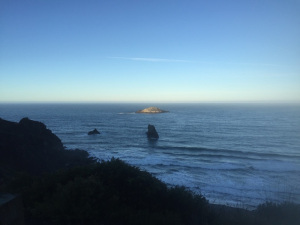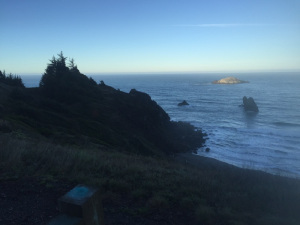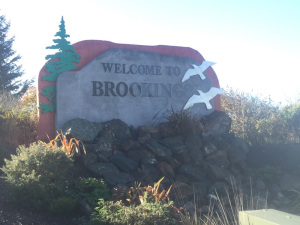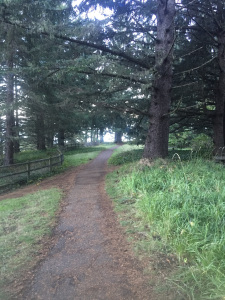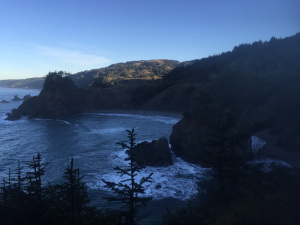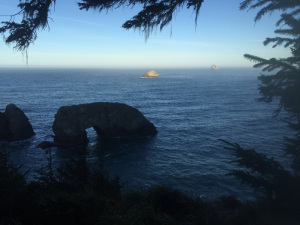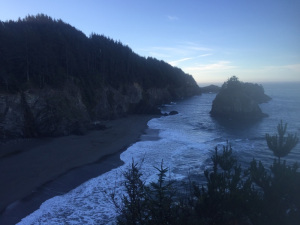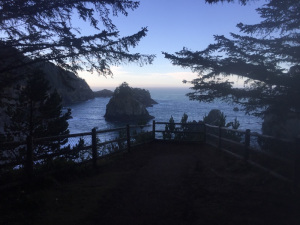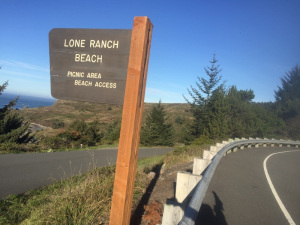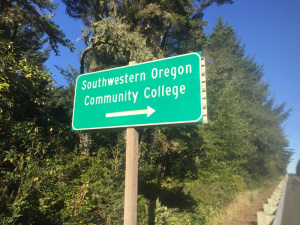 Then I went off again and continued over the rolling hills, but within 6 miles I was at the California Boarder, OH MY GOD AM I HAPPY.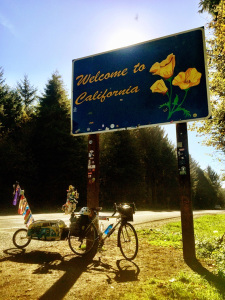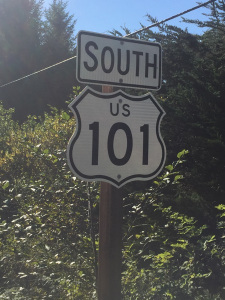 It has been a long way from California to California when you do it my way, I pulled over and under the sign took some photos. I was felling pretty emotional too, I have done a lot of miles this year and to finally get to the last state even through it is 1000 miles to go still it is a awesome feeling.
OUR circle of Awesomeness is almost complete. Yes ours as you all are the awesome in the circle, Im just the one running and riding to make the shape .
I headed off again and straight away was the fruit checking spot. The lady saw my bike and started taking photos and asking questions and totally forgot to check me which was good as I had 4 apples with me and didn't want to have to give them up or try and eat them there. I would have too.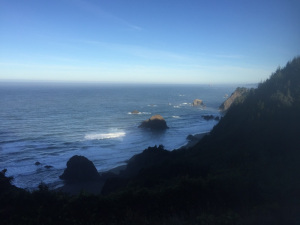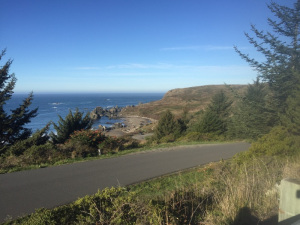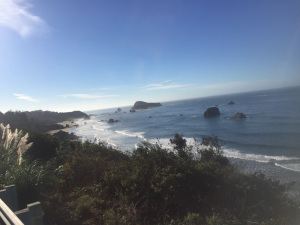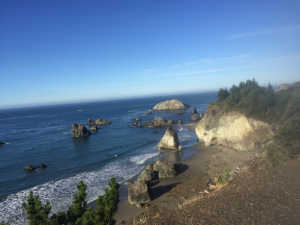 I made it to Crescent City and after a short break I went off, Nice beach right there in town and then the Mountain arrived. It was a long long climb for a few miles and I was feeling it by the top after this mornings ones . Then down the other side to where I found the Mystery Trees.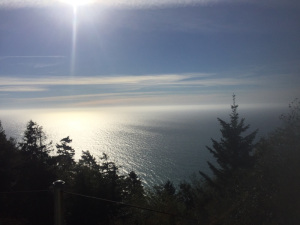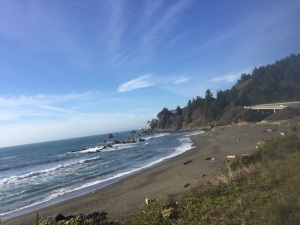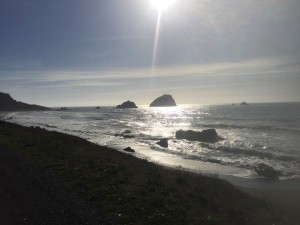 Oh I forgot, The whole way up was through a Redwood Forrest and man is it awesome, the trees are bloody huge and right on the edge of the road. One mistake and you are toast. Not a lot of shoulder here either but with the climb there was two lanes for the trucks so I had heaps of room or took lots of it.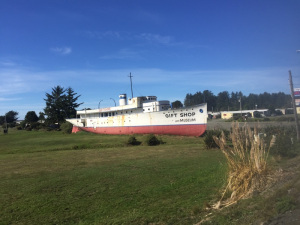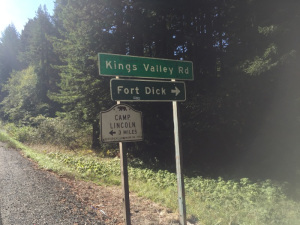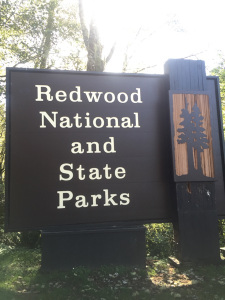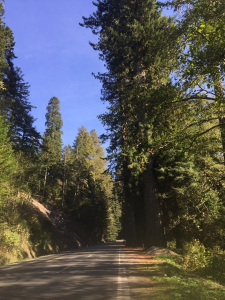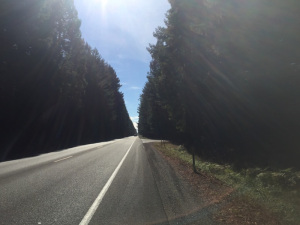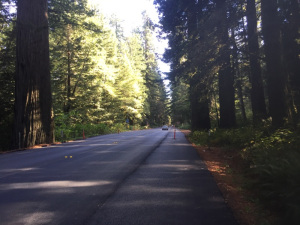 I stopped into the Mystery trees place as I thought I might check out the museum that was there. I met a nice kiwi lady who lives here and we got chatting about home and around here. Lots of fun. The museum had heaps of stuff about the indianas which I loved. Lots of Bigfoot sightings by the looks of it too so might have to watch for him tomorrow and tonight.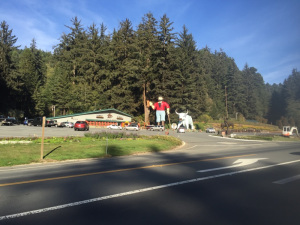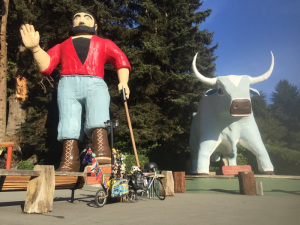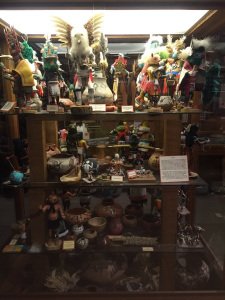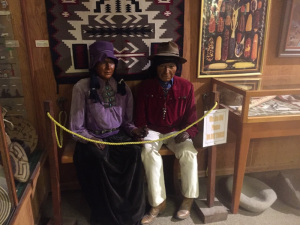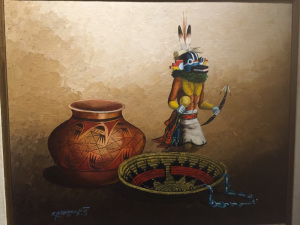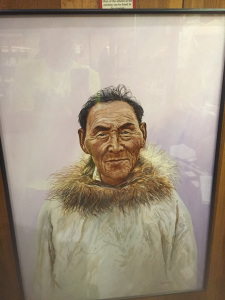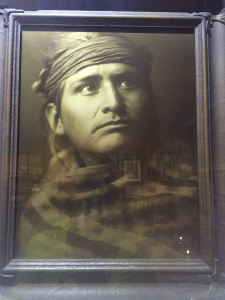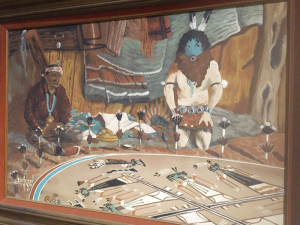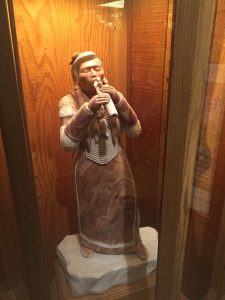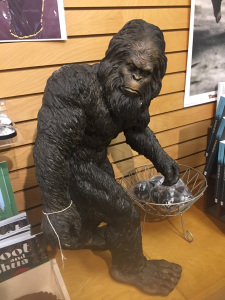 I came out and had just enough time to make my goal but had a flat tire, yep another one, me and my bike are getting tired I think. Haha.
I fixed it up and about 500m down the road it was flat again. The patch I had done yesterday with some new patches was bad and hadn't taken.Fixed it again but the tube was blown, haha luckly right across the road from where I was was a camp ground so I just pushed it over there and got a tent spot.
I fixed it up and made some noodles and set up my camp and it was well dark by then so think Ill call it a night.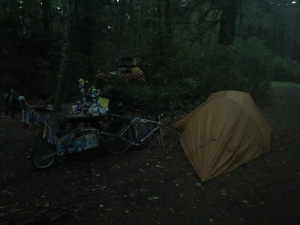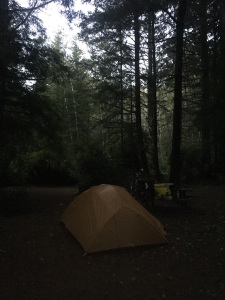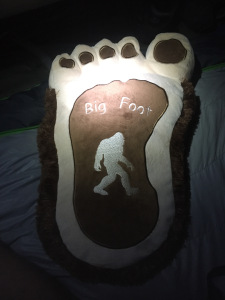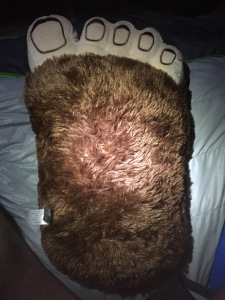 At the end of the day I had a pretty sore right knee, not sure why but it was painful to bend , But I hope a good sleep and some tiger balm will fix it up. Positive thinking will help it too.
Happy day as I made CA and still have a smile on my face, what else is there. Peace