I was up and ready to go at 6am , the boys were up to see me off . Craig was going to come with me but had been called into Work at last minute so sadly im back on my own but it was so awesome to hang the last few days . Thanks so much guys.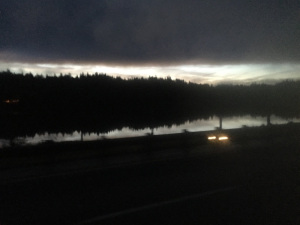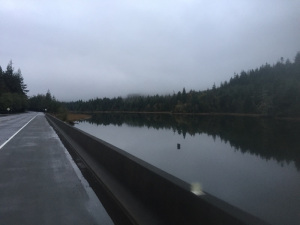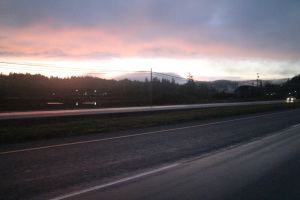 The sun rise was great and it was a warm day. I made it to B an don at 9.30am and wanted to get a new tire tube from the bike shop when it opened at 10. My bike has been going great but last week the gears are slipping a lot so got it checked out and fixed while I was here.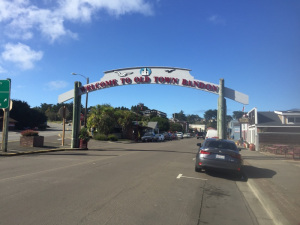 While I waited I put up my tent and dried it out, repacked my stuff and ate heaps. I was there for 2 hours, watched a lot of the rugby world cup highlights too. Been some great rugby and even through I haven't seen a game live Ive kept up via the app I have.
Then back on the road and miles and time to make up. My goal today was Gold Beach and I had just enough time to make it if nothing went wrong.
The views were amazing. Check this out. Either going through forests or rolling hills over looking the ocean. AWESOME.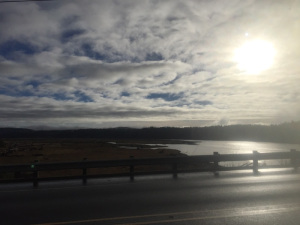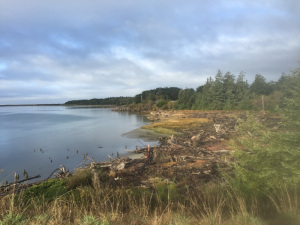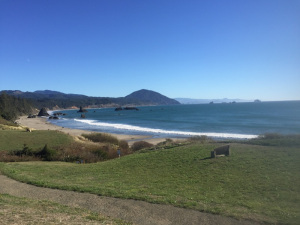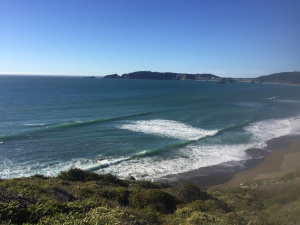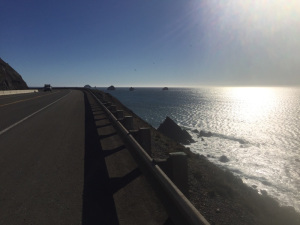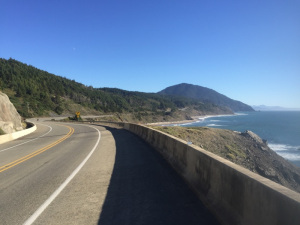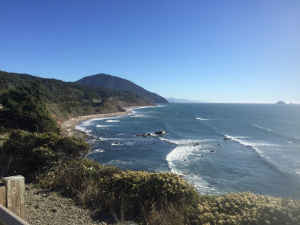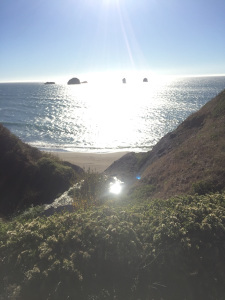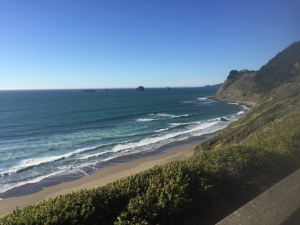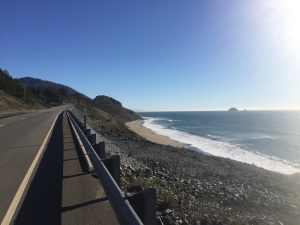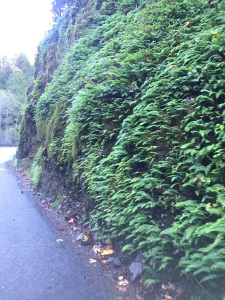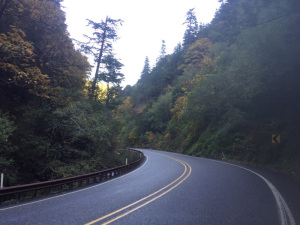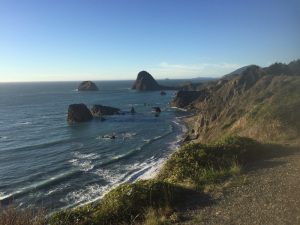 Then more flat tires, Ive had so many again this last week, spent another half a hour changing tires around and fixing them but got it sorted and took off to hopefully make it.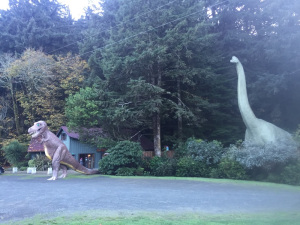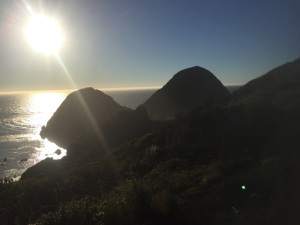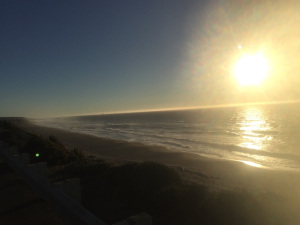 I made it to Gold Beach right on sunset and it was magic. I was pretty tired and very dirty from the bike problems and found this cool little cottage to stay at. A lovely lady owns it and it was so cheap. Right in town and on the beach. Full kitchen and shower for $35. Better than sleeping in my tent for 27.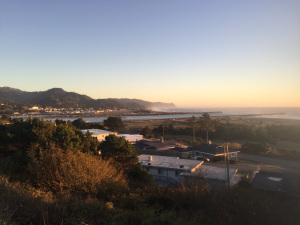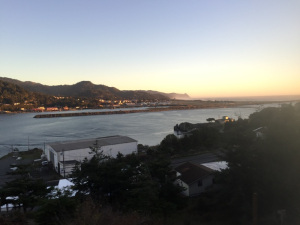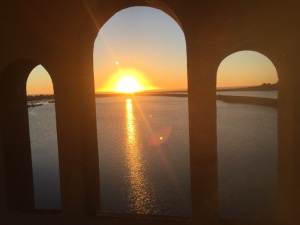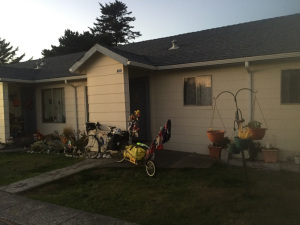 I did just on 80 miles today to and just happy to have made my goal. I have a special day tomorrow, I will hit the last state, YES CALIFORNIA is 40 miles away. SO so amazing to be here after 10 months of pushing my body to its limits while having so much fun.
Nite all.