Woke to rain but was able to sleep in a bit so happy. We did a couple of little jobs and checked out my gear that I had left here. I wanted to send it off so I could have it when I finish. Craig has looked after my stuff to all year. The man is a legend of a friend really.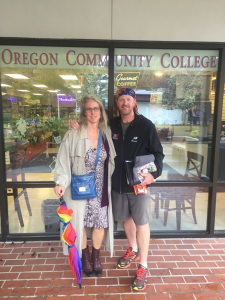 We went to the Southern Oregon Community College to do 2 talks. One at 11am and one at 12pm. Both classes were super fun and it was great to get to a older group. Also it was a Psychology class which I was interested in too as they would be checking me out like no other. They said they enjoyed it which made me super happy. Thankyou everyone and huge thankyou to Cheryl for the teeshirt, food and inviting me today.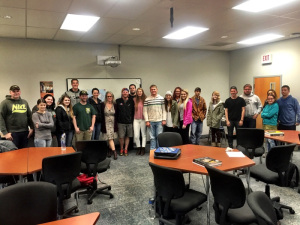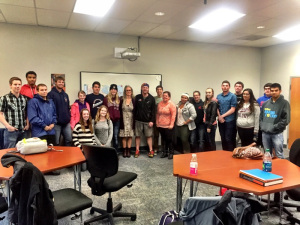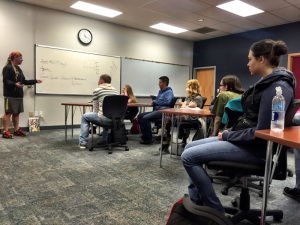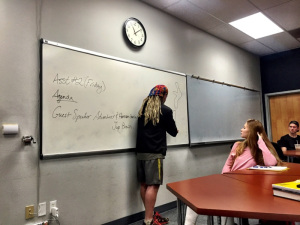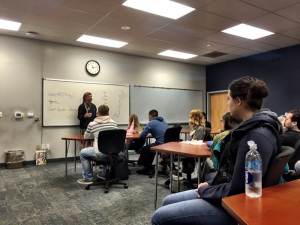 The rain hadn't Stopped and I wasn't really keen to get wet just for the sake of 20-30 miles so decided not to ride and went to sort out a few more things.I met up with Ashley who I had met in January and she had just come back home from working in Florida. So great to see her again too.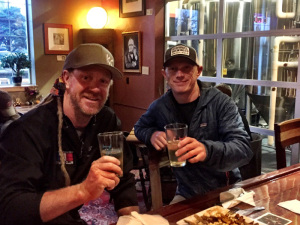 That nite we just had a couple of Beers at 7 Devils and some Thai food before heading back to Ians house to relax and me to get ready to hi the road again tomorrow.
Thankyou to Ian for letting us stay and loved seeing all the great work you and the Surf rider team have been up too. Keep it up bro.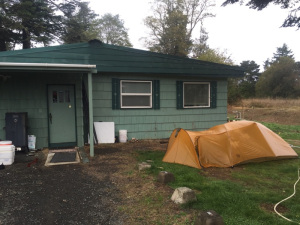 A light rain falling as I fell to sleep but I asked for sunshine so watch the magic happen tomorrow. Haha Nite all