My first day off after riding into Victoria I really did nothing at all. I hardy left the hotel only to get some food. I had a really slow day and loved just doing nothing. I didnt even get any photos sorry . I did look over a few that I took over the last 3 months and loved seeing everyone again. You guy are just awesome. Thank you.
But day 100 was a special one , I had 3 school visits to do thanks to 2 amazing people. First school was Happy Valley Elementary and was introduced to me by Leanne Bartlett who I had met and worked a little with her in Victoria a couple of years ago , Leanne contacted her friend and teacher Joanne Gregory and she organised for me to come and chat, I got there early and as the kids came into school I was st anding there and got chatting straight away as they loved my bikes toys.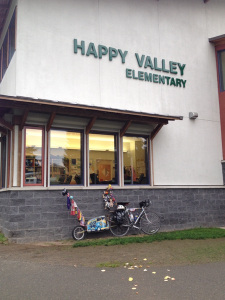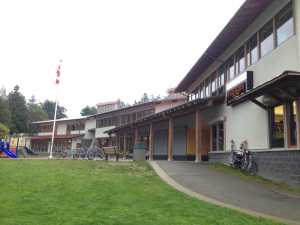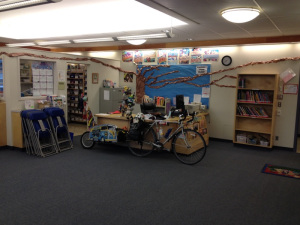 We set up in the Library and a couple of classes came in , super fun kids again and lots of cool questions, They are doing a running thing already but are super keen to do the 100 MC so I hope you can join the club and we can get fit and have fun together ,Thanks so much for having me.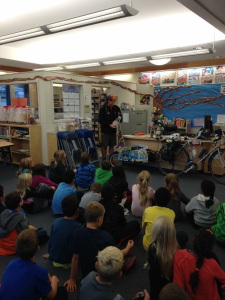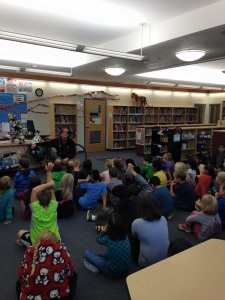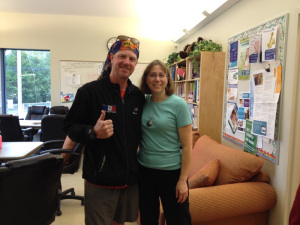 I didnt have much time so got a taxi van for me and my bike and we raced over to the other side of town to the Monterey Middle School which was introduced to me and the next school too by Tamara Lukie. The 2 schools were where her boys went. Lonn Friese was the teacher I had contact with and Lonn was awesome, He bought in around 4 classes and we chatted away. A great age group and fun to get them thinking of what they can achieve and how easy things can be. Thank you so much for having me in, Loved meeting you all.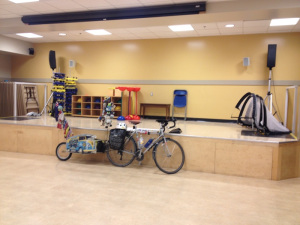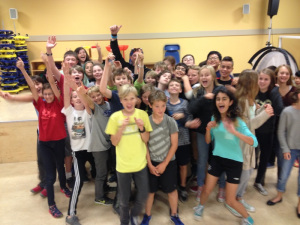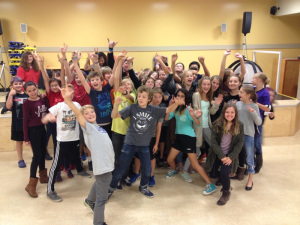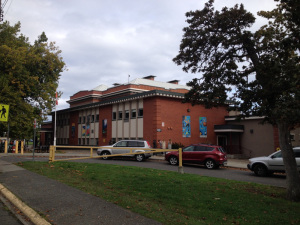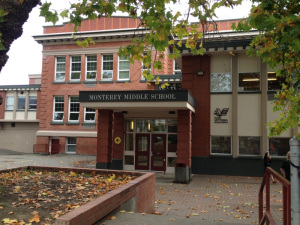 Then a quick 5km ride over to the South Park School to met The principal and another super class. Younger ones again I think it was 2nd graders but you should have heard the goals they had, So awesome to get them thinking of them and telling me , their mates and the Universe as if you do this its the start of the magic happening. Get your ideas out there and thing will happen. I loved this class for all the energy they gave off and thank you so much for having me in.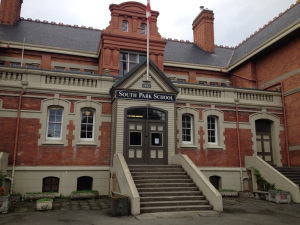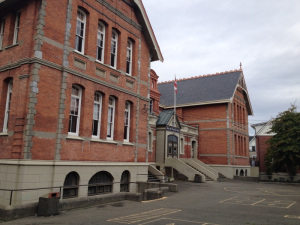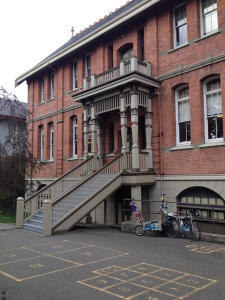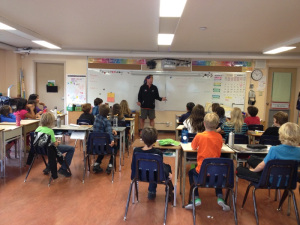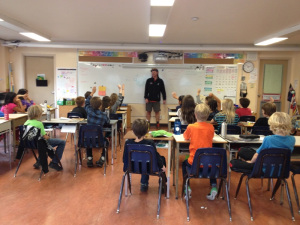 South park school was right in town and on the way back to the hotel I stopped in at the Goodlife Victoria Marathon Expo , the marathon was to be run on sunday in two days from now. I wanted to see about entering it to finish off my trip across Canada. Lots of running and people in the expo and cool gadgets and things being showed off and sold. I stopped in to the NB store to see the team and then got to met S andy who was in charge of the marathon. She was awesome and hooked me up with a entry, thank you so much for the chance to run.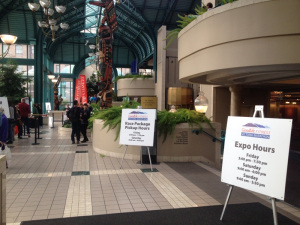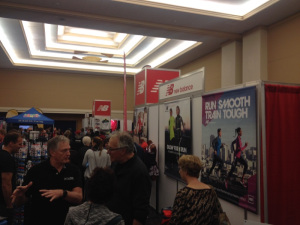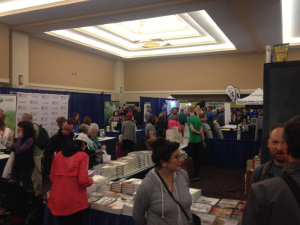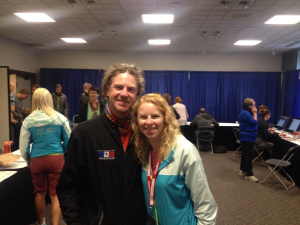 A quick shower and I was off out to met friends for a beer. Tamara , chris and their boys came down and also Leanne and Philip too. I bloody forgot to get a photo f us all there and I can't believe I did, sorry . We had a great catch up and it was great to see everyone again. Thank you all so much for making today super awesome and my last days of Canada so great.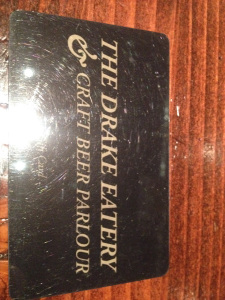 I love my friends so much, They are everything to me and help me do what i do every single day Im out here. Thank you all