I woke to a light rain but that wasn't going to get me down at all. I have 103kms to get to Victoria BC and the last point of Canada. So so excited, I packed up and was off . A mean fog was with me almost all day but there was a great shoulder to keep me safe from the busy road between Nanaimo and Victoria.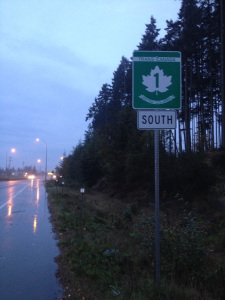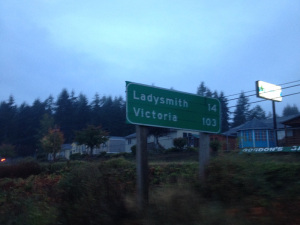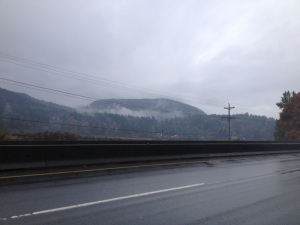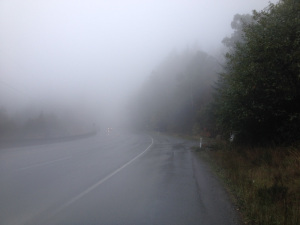 There were a few little towns that I past through and stopped to warm up at, then as always a hill that took me a while to get up, not high but long and it had me working hard. Sadly the fog was to thick to see the view.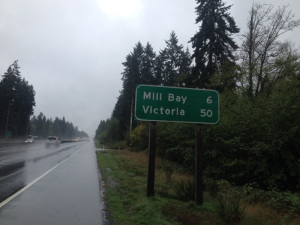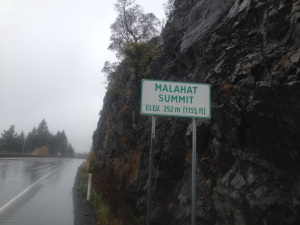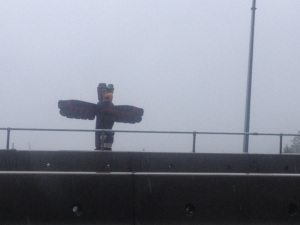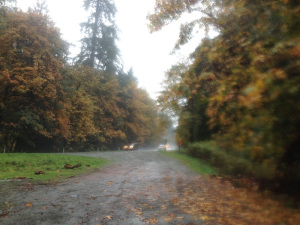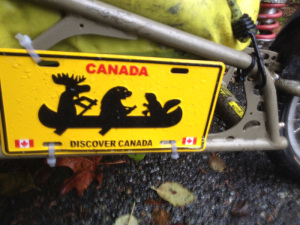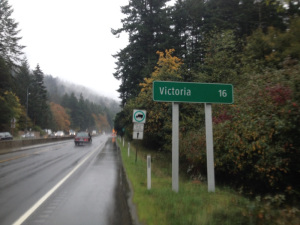 Vancouver isl and is a magic spot in the world and I past by some beautiful trials and the road was inclosed by rock faces and bush that i enjoyed checking out.
I arrived into Victoria around 3-30 after the last section along the Galloping Goose trail which was beautiful. along the river /ocean side into the city.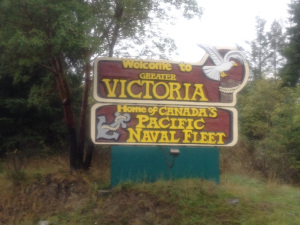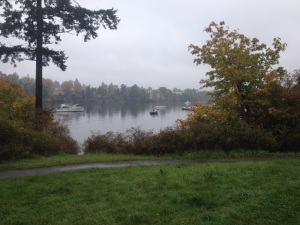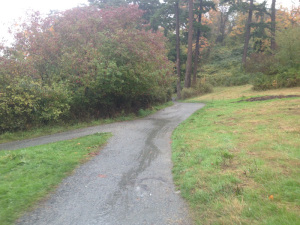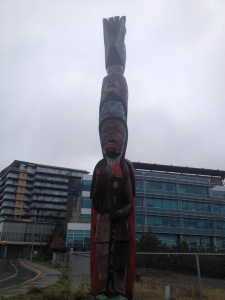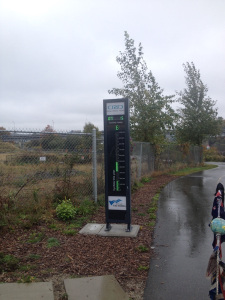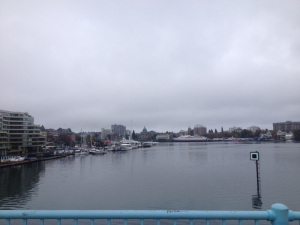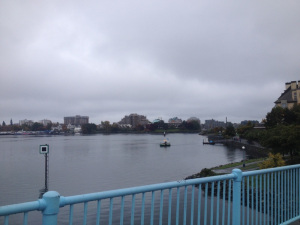 I was heading straight for the new Balance shop which was right in town. Its funny as inside of the last 5 miles on the US run we stopped at a NB shop downtown Boston and to have one here too was awesome. I chatted to the team, I stopped to see about the Victoria Marathon that is on this weekend, NB is one of the sponsors and I thought it could be a great way to first of Canada and do some work with New Balance. They are checking into it for me, Ill go down to the expo for sure and run if I can get a entry. Not sure I can even run that far as the legs are in bike mode but keen to try aye. Might as well.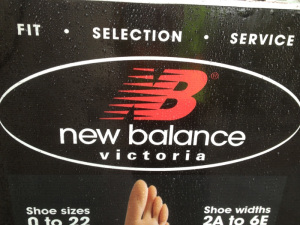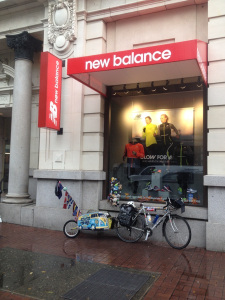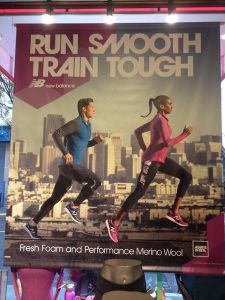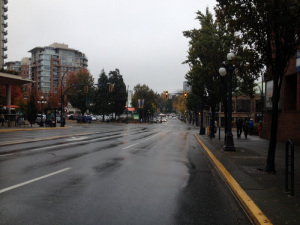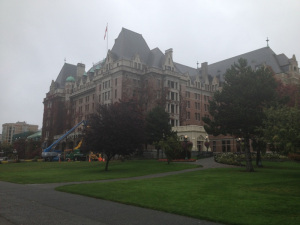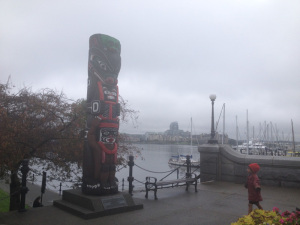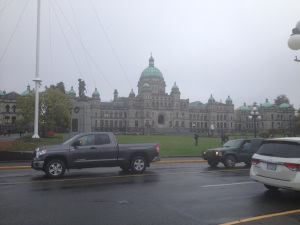 After zig zagging my way through town I went down to Beacon Hill Park where there is a Terry Fox monument and also a MILE 0 spot. The end of Canada right at the ocean. YAHOO I have made it. 3/4 of my circle of awesomeness is done and only from here to LA left to ride. So so exciting.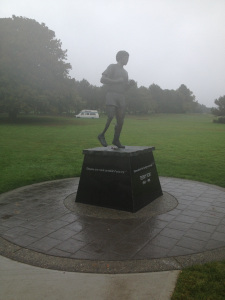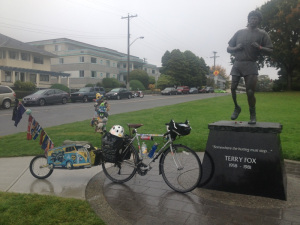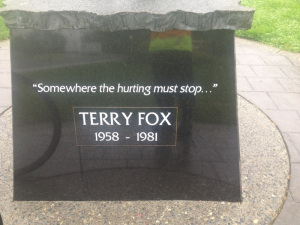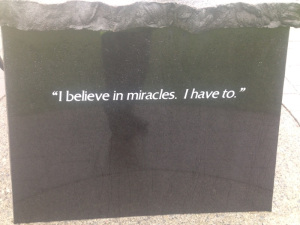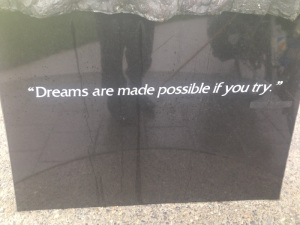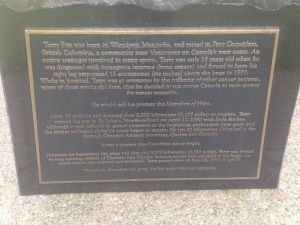 Mile 0 – I have ridden 6783 miles / 10916 kms over the last 98 days . Ive had about 12 days off over this time , Lots of time in the saddle aye. But fun times all the way.
I have booked a hotel in town to enjoy the last couple of days, I have schools to go to and hopefully the marathon. I went out for a beer and dinner. A long over due Salad. So good.
Huge thank you to everyone who has helped me so far. All legends and we have done something really special together for our kids. Thank you