Day 101.
I woke to have not much of a plan but was undecided if I would run the marathon tomorrow. just because I wanted to see some friends in Seattle so once I had found out a plan I wasn't going to run, Sad but never mind. I walked around the city a little and went down to the expo to let the guy know I wouldn't run and also listen to some of the speakers who were there.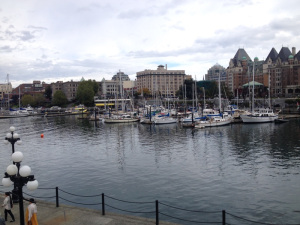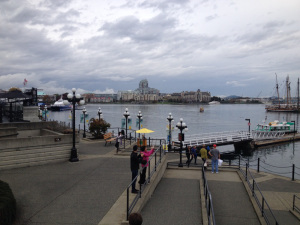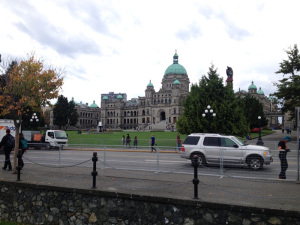 I walked in and the next speaker was Daryl Fox, Yes Terry Fox's younger brother. I couldn't believe it and sat down to wait. I was so excited to learn more about terry and his run and to hear it from Family I knew it would be good. As i sat there a couple to guys sat in front of me and it was Daryl. I said hello and got to met and chat with him and his cousin who both do so much work for the Terry Fox foundation, The have raised over 700 million dollars in the last 35 yrs. Amazing. Daryls Talk was great and a super special way to end my ride of Canada.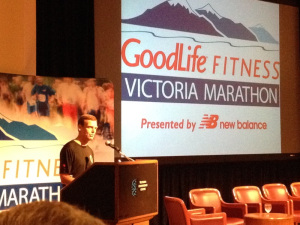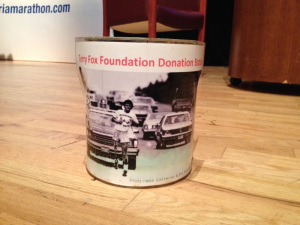 Then I went over to book in to the ferry, I got everything sorted early and as we waited the rain came down and wind was crazy strong to then hear a announcement that the ferry was canceled. But they had it sorted that we would get another bigger one over and take busses from there. It took a while but it was sorted every good and we were off. I got to make a couple of friends and chatted with kathertina from Germany , super cool lady . Thanks for sharing the jounery with me. We arrived into Seattle at 1am. A long evening and being so late and me being so un organised I had to look for a place to sleep. I found the Moore Hotel right in town and got a super bargain so it finished off a great day and I went to sleep.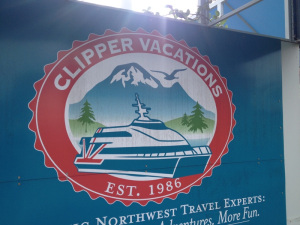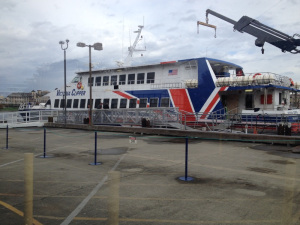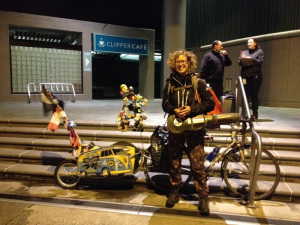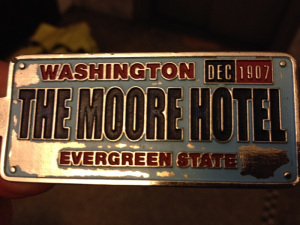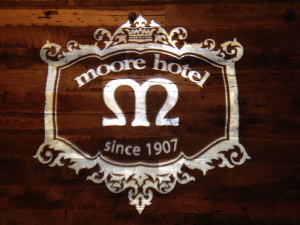 Day 102
No big plans again today and I just walked around the city having a look and Seattle is a nice city, Lots of to see and right on the water side so beautiful.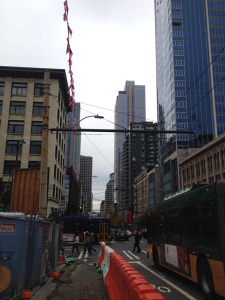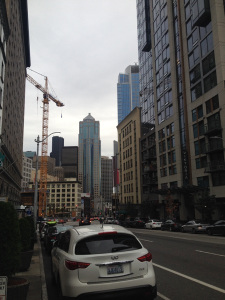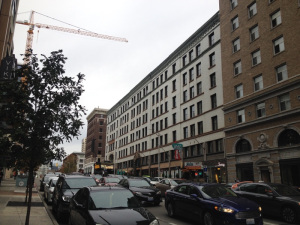 This evening was awesome, I was able to meet up with Taryn , Her mom Terry and her man Cody. Me Taryn and Terry had meet up on a trek to Everest Base camp where we ran the Everest Marathon back in 2010. They were to of the first people t hear of my idea to run New Zeal and and had said for me to go for it way back when I wasn't sure. So so awesome to see you both again and to met Cody who i had heard about so much was great. Thanks so much for the stories and awesome dinner and beers. So sad I couldn't stay longer but Ill be back. xxxx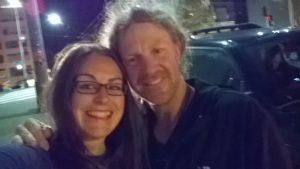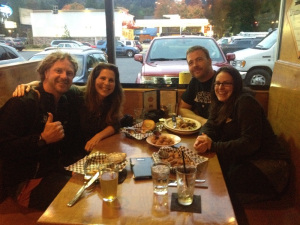 I went to sleep with a huge smile on again, I love my life!!!!