Yes another sleep in but the last for a while as I'm Back on the move as of tomorrow. Well kinda today to as I will head out to my mate Sammys house and then south tomorrow.
First I cruised through town to the famous Seattle Needle tower and the wicked buildings around the city. on my way to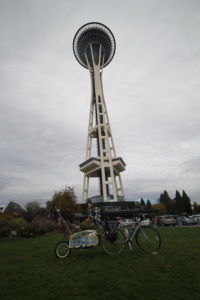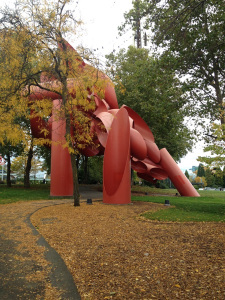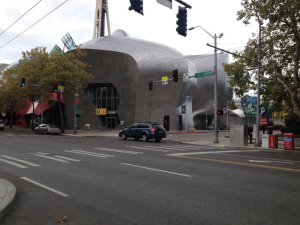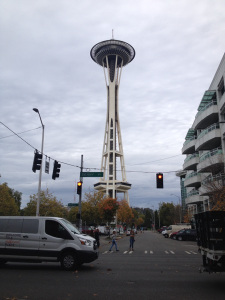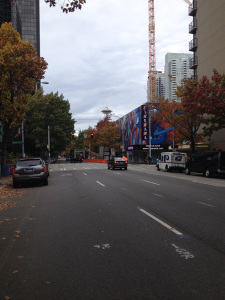 The LUNA S andles headquarters, I have wanted to meet Barefoot Ted for ages and wasn't leaving without coming to see him and the LUNA team . I had been introduced to Luna's from Patrick Sweeney when we ran the US together. So cool to met Ted when he cruises up behind me on a Solowheel , Smiles huge and excited to see me too as I was him.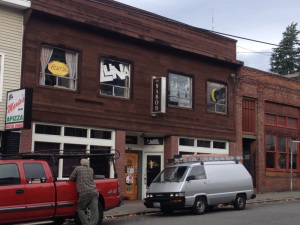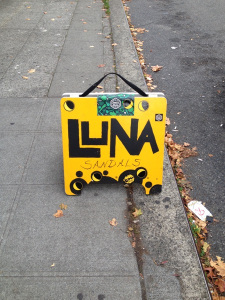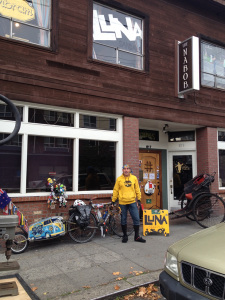 He showed me around the office and workshop where the team work hard to h and make every pair. Al made right here. He showed me his super cool Jinriki and even took me for a spin in it , then the skate board he set the 24hr world record on, Yes this man does a lot of amazing things. Super fun.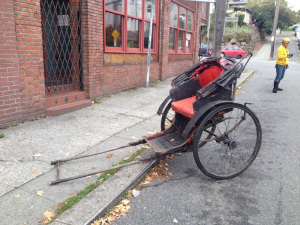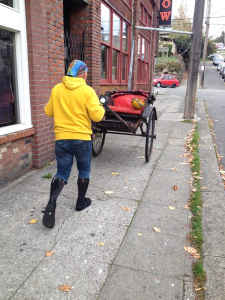 Inside the factory everyone was busy but stopped to say hi and show me around.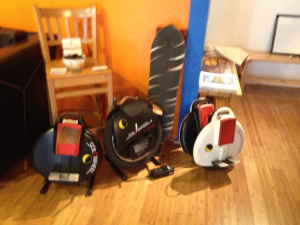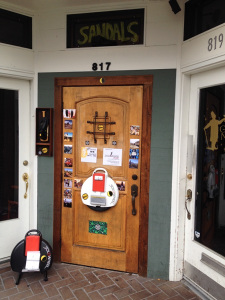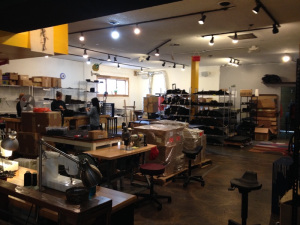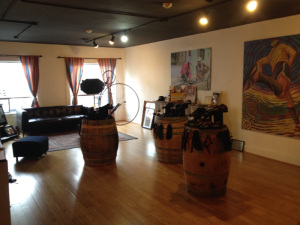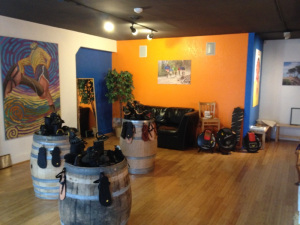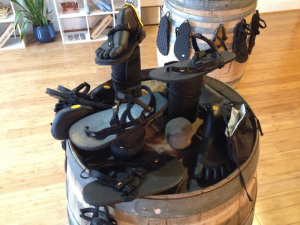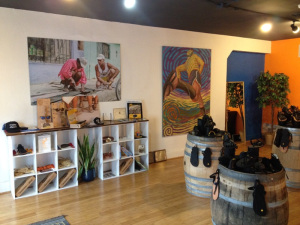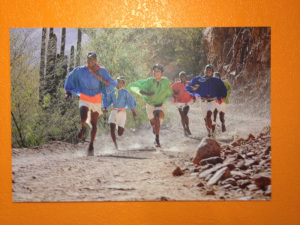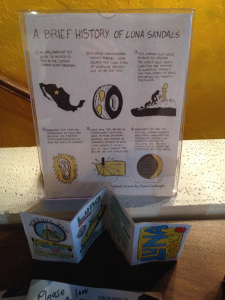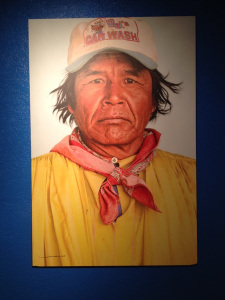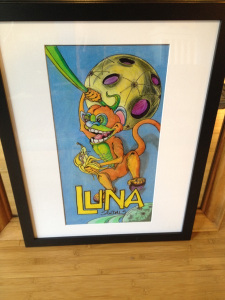 We went out for lunch at the nest and cheapest sushi I have had outside of Japan. I mean that too. A quick coffee at the Vita coffee shop to and it was time for me to head off. Ted gave me a super present of a pair of Lunas to take with me, A sweet pair of Dark Chocolate Mono's, So lucky, Thankyou so much for today Ted, I loved meeting you and your team , the great lunch and my Luna's ,
Check out Luna S andles HERE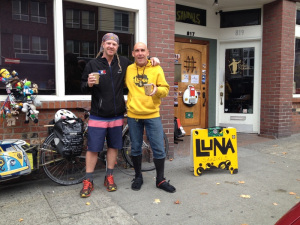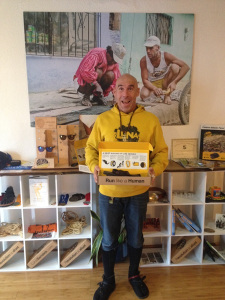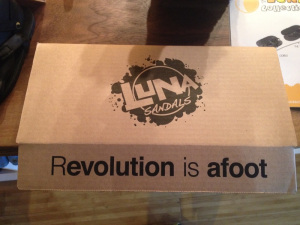 Then I was on my bike to ride after what feels like ages since I have. I was heading out to Sams house a mate from NZ who I met in Lon don back in 2000. The ride out was around 15 miles and felt good to be riding again. Get the legs moving. they were starting to relax to much from the rest days.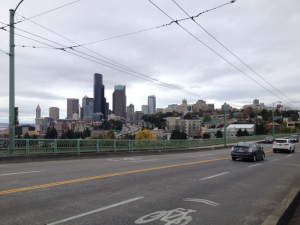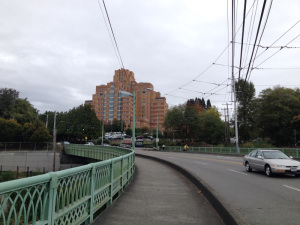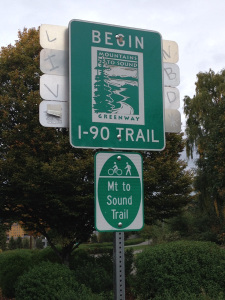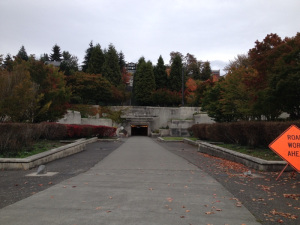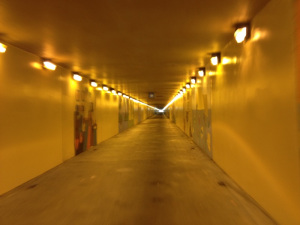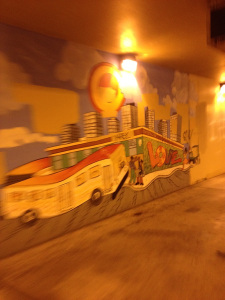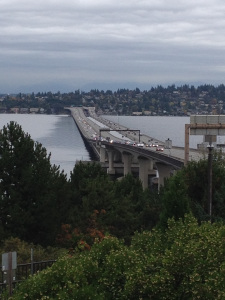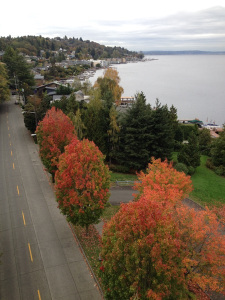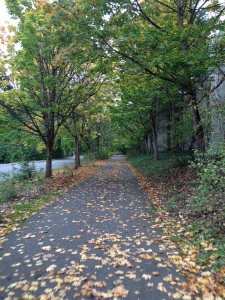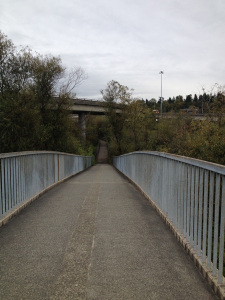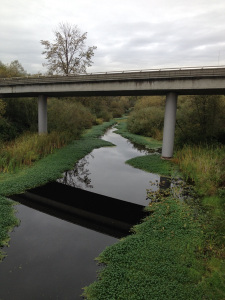 I followed a couple of bike trails on the way and saw some cool sites.
Then got to see Sam and the family and had a beer. Then Leo drew this cool picture of me while we chatted. So quick and awesome,Sorry I no model . Thanks so much wee bro. Amazing talent. Loved see you all again today, More photos in the morning before I leave. SO much fun seeing old friends again. Happy Kiwi here.