A day off an the sun was out again , Had a great breakfast after a sleep in or maybe just a lie in as I keep waking up early. Watched a movie and got to catch up and say thank you to Kaz who has organised all my stays at Listel Hotels In Canada. A super great man and Im so happy to finally make the connection with him.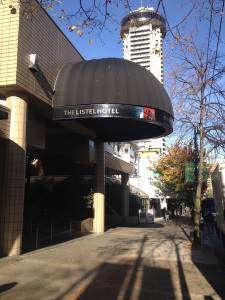 Yesterday when I was at the Cheakamus Centre I got to met CJ Wakamatsu and he does sports Massage. I was a bit cheeky and asked if he was free today and if I could book him for one. I haven't done anything to help my body recover this whole trip and the thought of a Massage was to good to refuse. He was free and came over to Listel Hotel. So good and a bit sore, My legs are pretty tired but it felt great and smoothed a few knots out that I have been blocking out haha. Thank you so so much CJ, your a legend.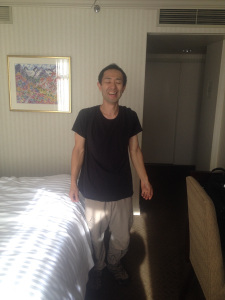 Straight after my great massage with CJ I met up with Igor Dostal. I met Igor over in Japan at the Freestyle World. He has just got back from a Summer camp in Chile and it was awesome to catch up. He is a trainer for the Russian Freestyle team. So good catching up and talking about future plans and fun times. I bloody forgot to get a photo, sorry Igor. It was amazing to se you again bro, See you in the winter.
Then I got to met up with another friend from Japan, Miki has just come over to Vancouver for a year and we caught up for some dinner and a beer. Miki's a awesome snowboarder and has been traveling around the world ever since I met her. Thanks so much for making the time to catch up . Arigatou.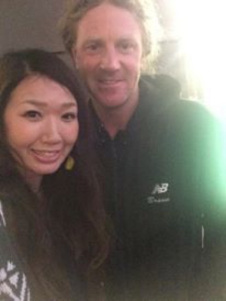 So I had a great day and just relaxed , Checked the maps and details for my school visits that i have planned for tomorrow. Then its the ferry over to Vancouver Isl and for the last leg of Canada. So close now.