With the time difference her in BC Im having to get up early so I can get the 12 hrs on the road before dark so today I was off by 6am. The moon shining bright and then a sweet sunrise over the valley fog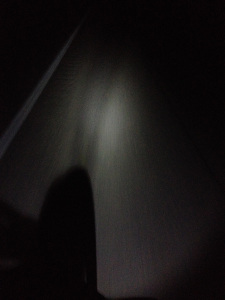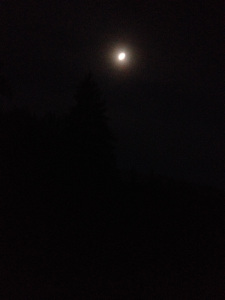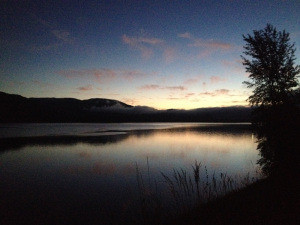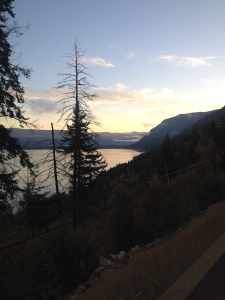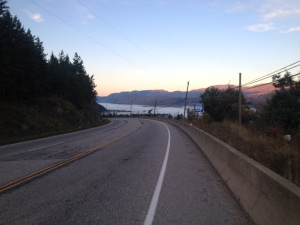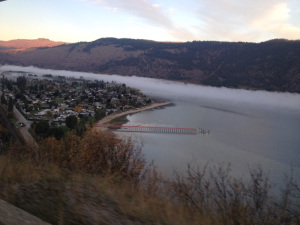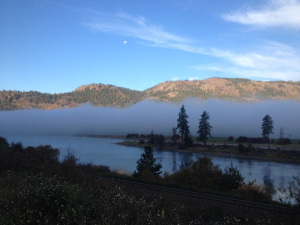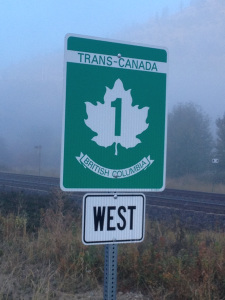 I was cruising the 1 again for most of the day and it wasn't that busy and with heaps of Shoulder I was happy . The views where different and amazing again, I thought I might be into more big mountains but they didnt come yet, Tomorrow Im sure. Lots of rolling hills today which I dont like that much, I like to be going up for ages or down, My legs get more tired with the up downs.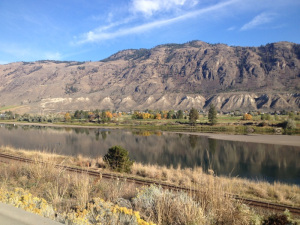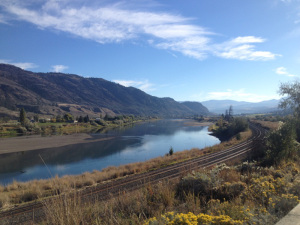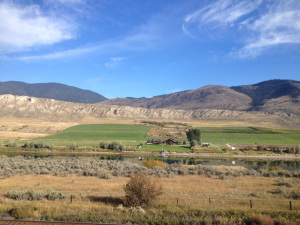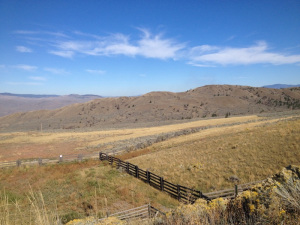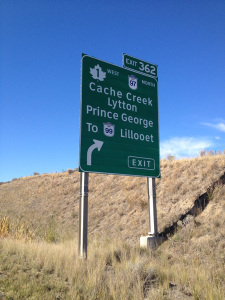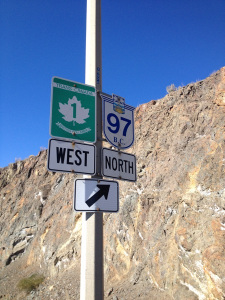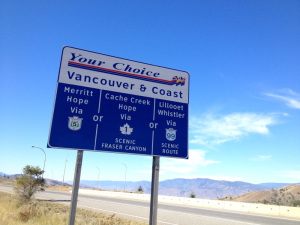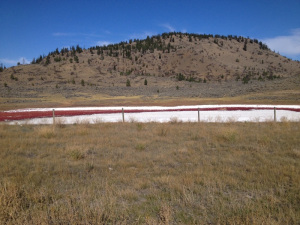 You know its a great day when Vancouver pops up on a lot of signs, Not long now aye.
Last few days the old bike has been getting tired too, I had to make a stop at District Bike Co today in Kamloops and get a new back tire and back brakes, Not bad when you think the tire I had had done 6000kms and the brakes 10000kms, Great work Surly bikes. The boys at the shop were great and helped me out quickly and hooked me up with a sweet discount, Thankyou so so much.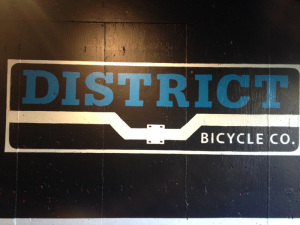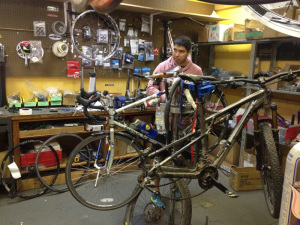 Then I just kept going and made my original goal of Savona at around 3pm, Not after stopping and looking at this sweet as golf course for 20 mins. I need to play golf . So asI hit Savona early I decided to keep riding and get the miles down for two days from now as I have a couple of schools in Pemberton to stop at. I smashed out 35kms more to make 155kms for the day.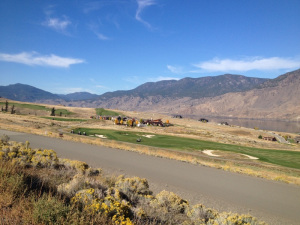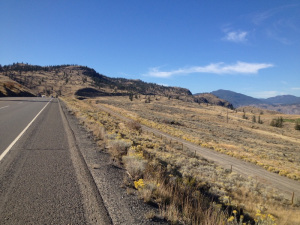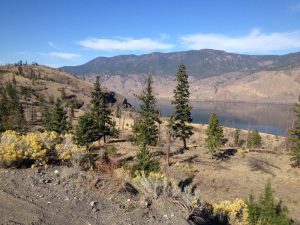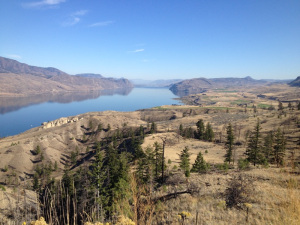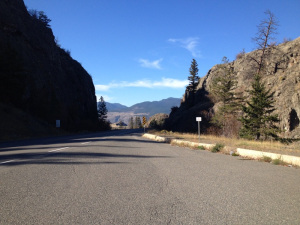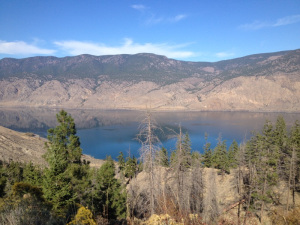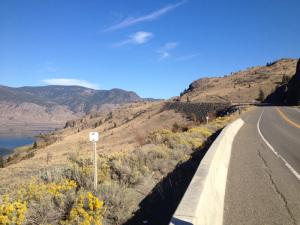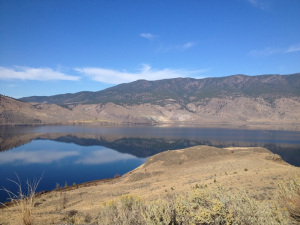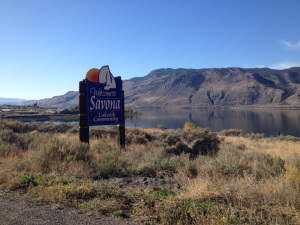 I stopped at Cache Creek and set up camp at the Brookside camp ground, Sweet spot and right off the highway so I can get a quick start in the morning and have a shower tonight. I worked hard for it today at the end.