yesterday I had a time change so now it gets dark earlier at night which means i have to leave earlier too so get the same time on the road as I'm not getting any faster . My legs are tired so taking more rests. I headed off from matts house at 6.30 as I had 135kms to get through. The fog there again as there is a huge river in Revelstoke.
As I made the 30km mark I made the 3 valley Gap and this huge amazing hotel. Fiona had told me about it and it was great, In the middle of nowhere really but in a beautiful valley.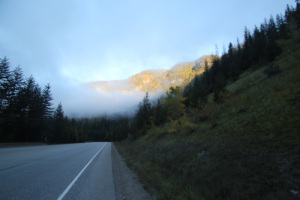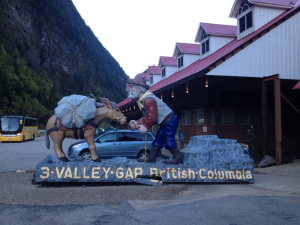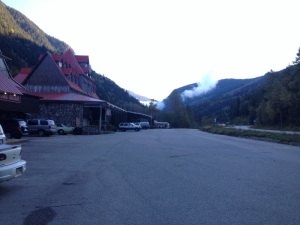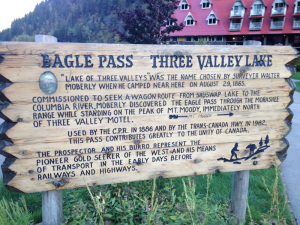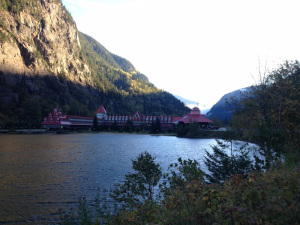 Then I just cruised up and down as the road rolled around and along side many lakes and over small hills. I think I like the big hills better than lots of little ones.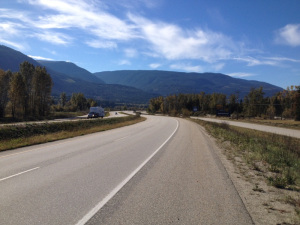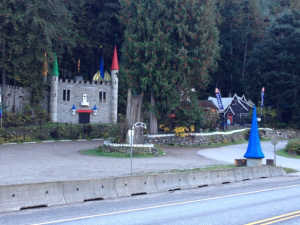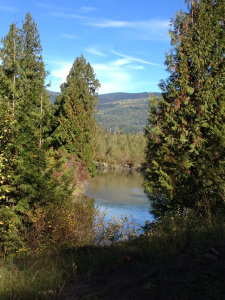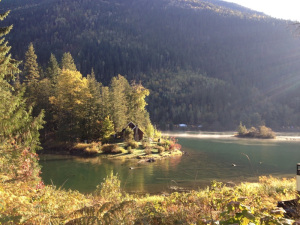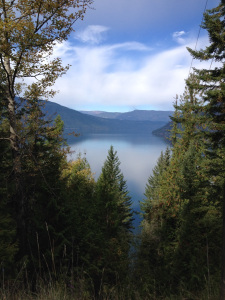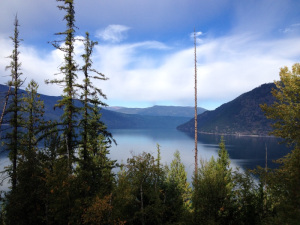 I think my bike is getting tired too, A few more flat tires and brakes need a fix up , I have pretty much lost my back ones , Get it looked at tomorrow I reckon. I past through a few small towns and went via Salmon arm which was in a cool valley with a big lake. A awesome looking golf course here and I just wanted to stop. I gotta have a round before I finish.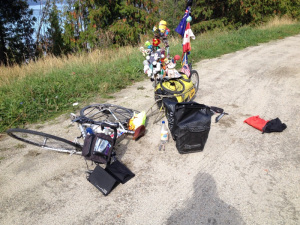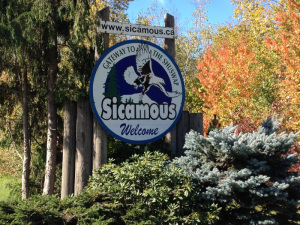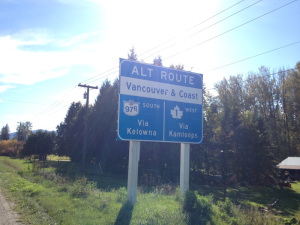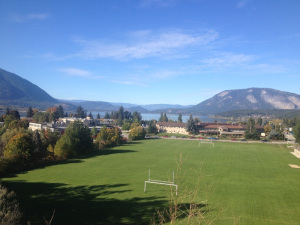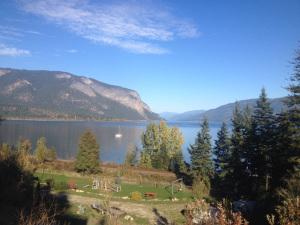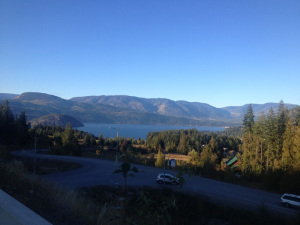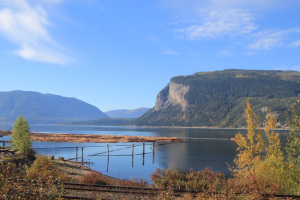 I made it through the 135kms around 5.30 and into Sorrento BC. I needed to do some washing and get these blogs done so dropped into the Shuswap lake motel and camp ground here. The owners were great and hooked me up with some discount and also did my washing for me. A huge help thank you so so much.
I had a add up and have gone over the 10200km mark today. Holy smoke thats a long way. About 500km to Vancouver and 200 on Victoria isl and. I have been sorting out the last week here and it is looking great , Lots of friends around and schools are poping up. Also might have a little run to finish off but more on that laters.