I had a big day planned so got going around 7am and straight away I was into a climb, It was Rogers pass I was heading for and not really knowing much about it apart from it is a big mountain. The fog was hanging in the valleys which made it cool but beautiful . As it disappeared the sun came out and so did the amazing mountains. Up Up I go I thought.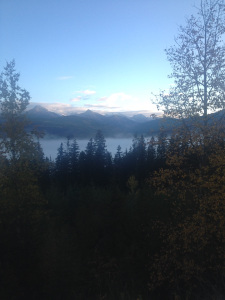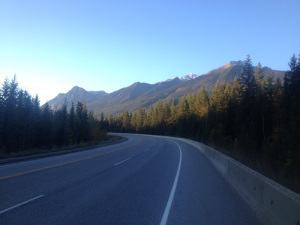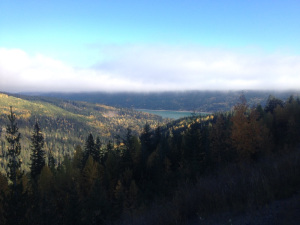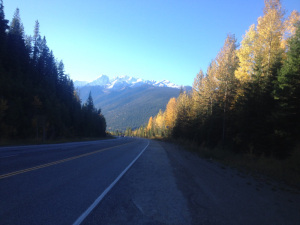 On the climb up there were lots of tunnels to go through, Lots of shoulder even in them was nice , I would love to see this place in the winter, Must be avalanches everyday I would say. I enjoyed the climb to be honest , I think because the weather was so nice.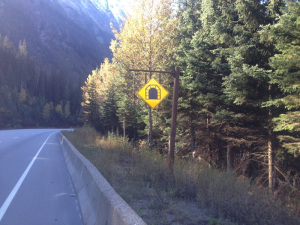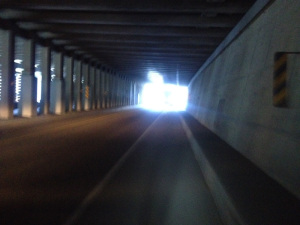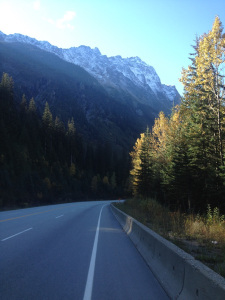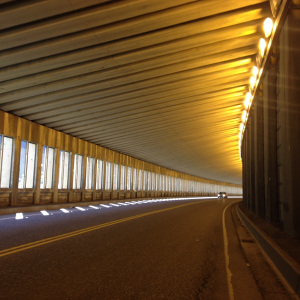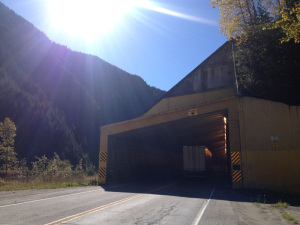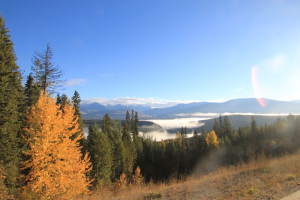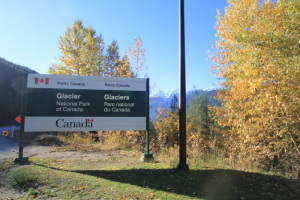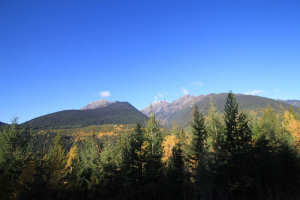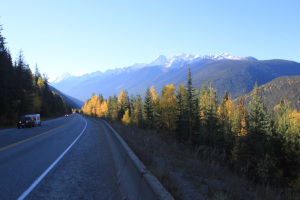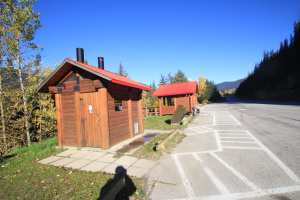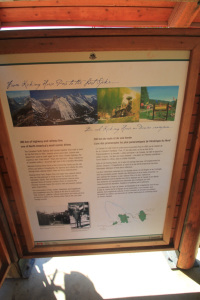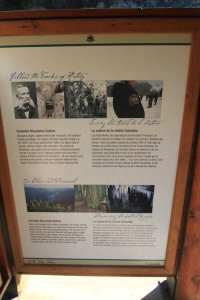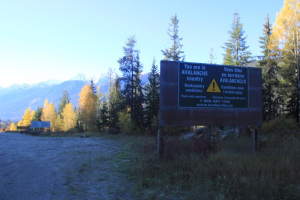 Making the top of the famous Rogers Pass was awesome, not a bad steep climb at all but long, around 45kms up. The biggest of the last few mountains I have to cross over.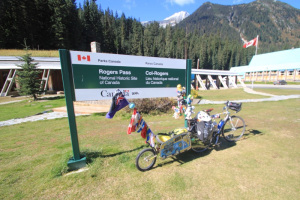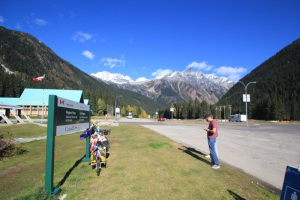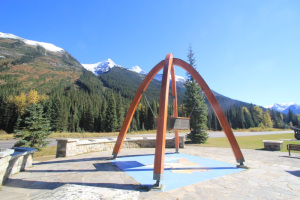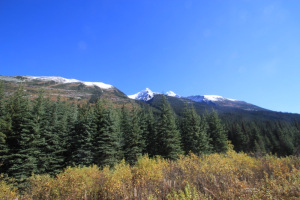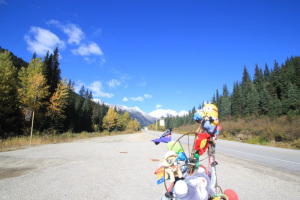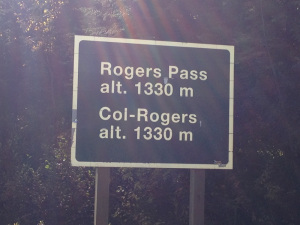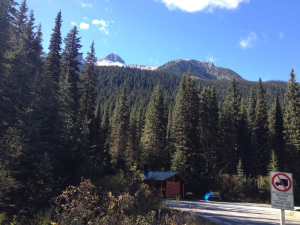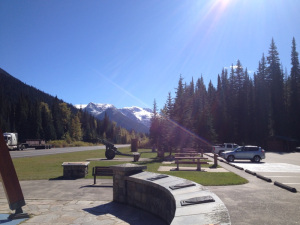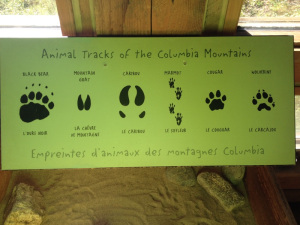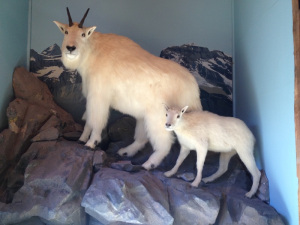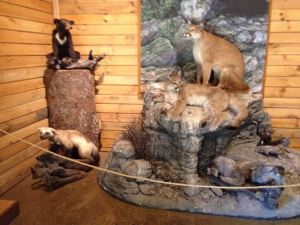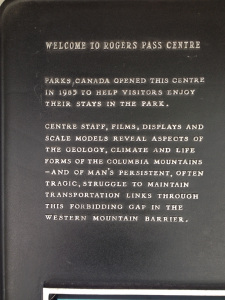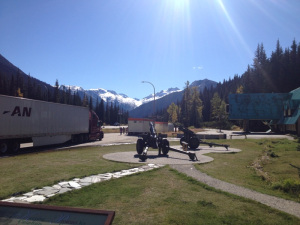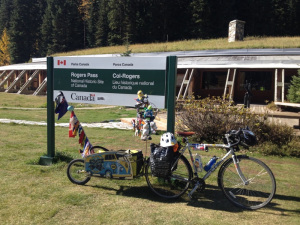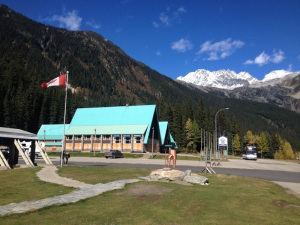 The views on the way down the 70kms into Revelstoke were breathtaking. Check these out.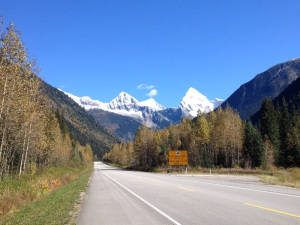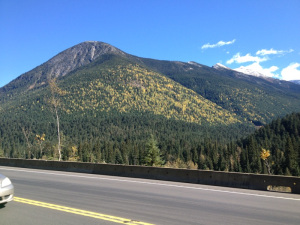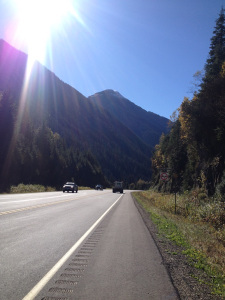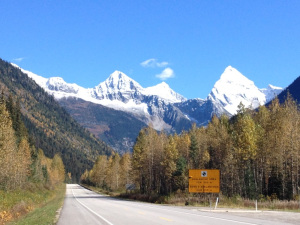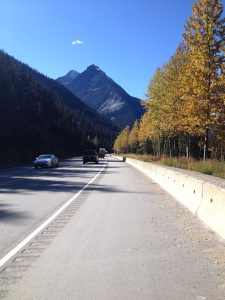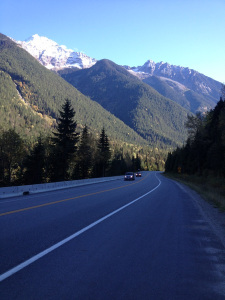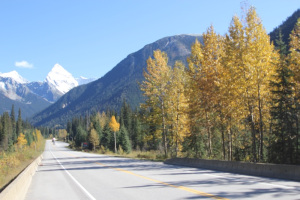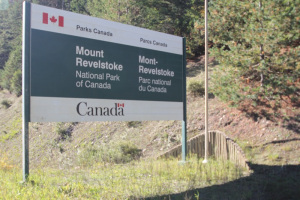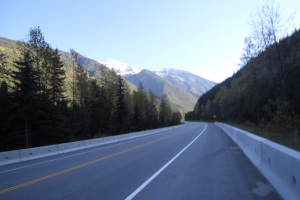 I found this great little board walk through the Gaint Cedar trees. Nice to have a walk around and be in such a special place. These big trees had a awesome feeling about them , I got to meet a great German family here to, thanks for saying hi.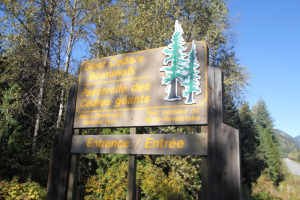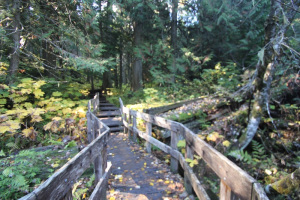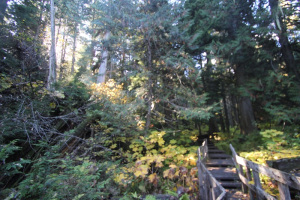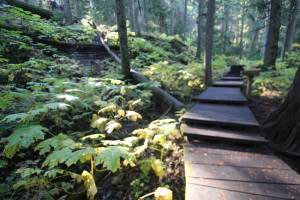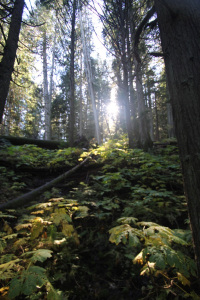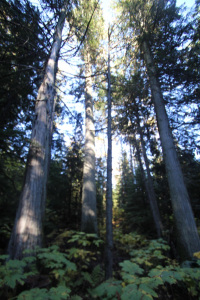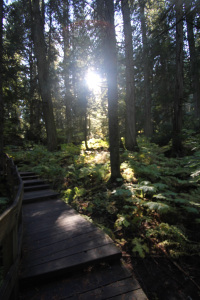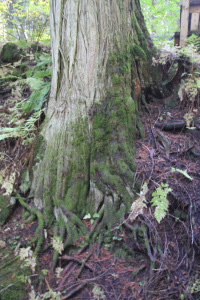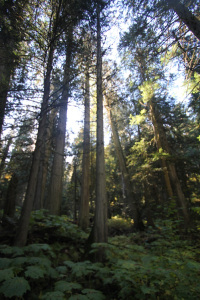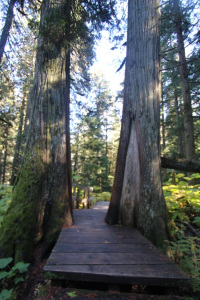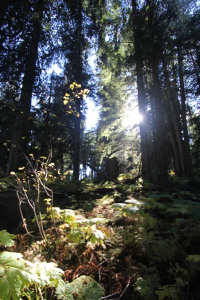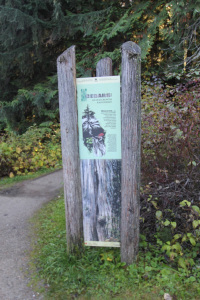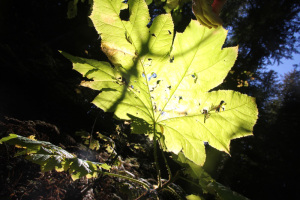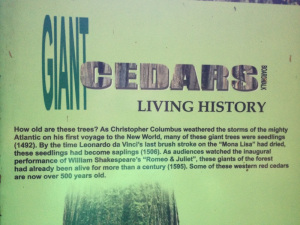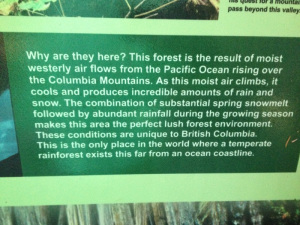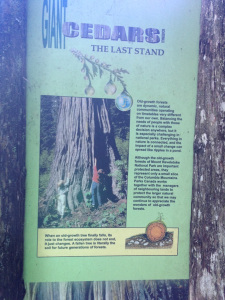 I made it Revelstoke around 5pm which was pretty good as I was feeling pretty tired at the end of the 120kms, The mountains are working me lots and the legs are tired but I will keep pedaling. As I rode into town I got a wave and toot from a couple of guys, Then matt called out to me so I went over. Matt invited me to stay at his house and talking with Al I found out he use to come to my home town of Wanaka in NZ and was coaching Snowboarding there. Small world aye,
I got some dinner and went over, There I meet Mike and Jess the other flat mates and It was great to met Jess a aussie. We had a couple of beers and a bonfire and sat around chatting. Nice to just chill out and make new mates. Thanks so much everyone. I got to sleep in the camper too.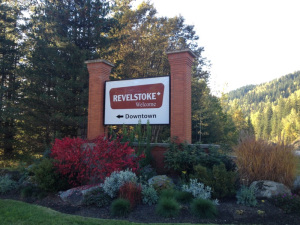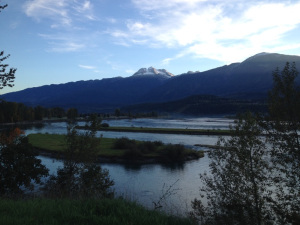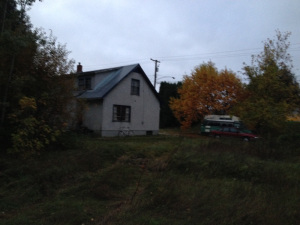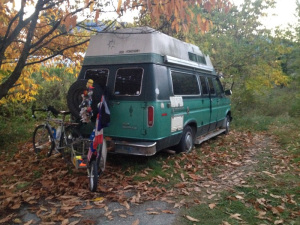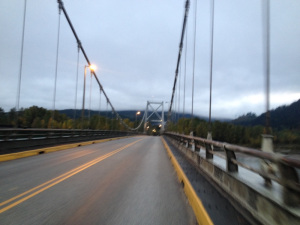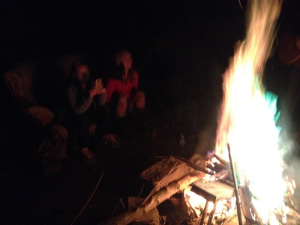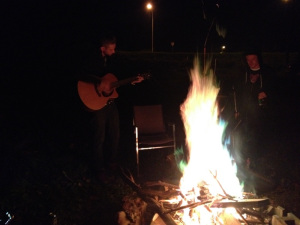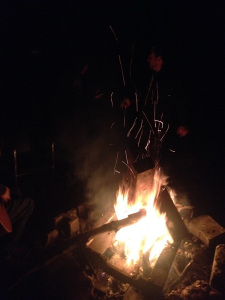 Thanks so much to Matty, Mike and Jess for inviting me in and letting me crash in the camper van, the beers and lots of laughs. Like I always say " Say Hi and wave and you never know who you will meet or what could happen" Matt did just that , Chur bro.