A nice sleep in and after chilling and stretching my legs a little I made a couple of phone calls. O then headed downtown to the Info centre to find out where Im heading and whats NOT out there. A lot of animals and mountains is all I know.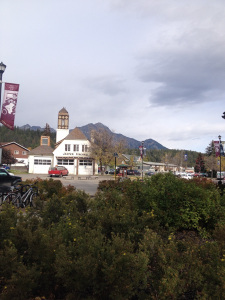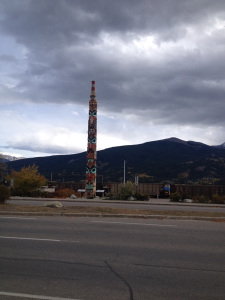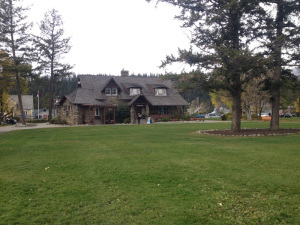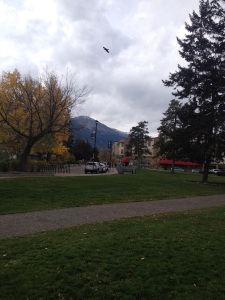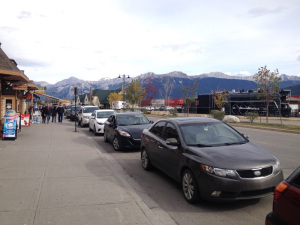 One of the calls i made this morning was to the Jasper Elementary School and I also dropped into say hi. The Vice Principal asked around and I was ok'd to meet the Running Club at 3.30pm . I meet the teachers running it and did a little chat with the kids before we headed off on a trail run , Yes with Bear spray just in case. We ran for 30 minutes and not only a nice trail but a great bunch of kids out pushing themselves.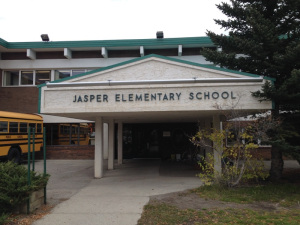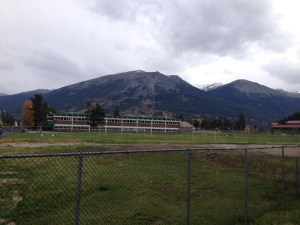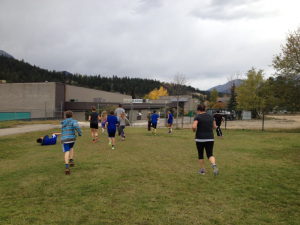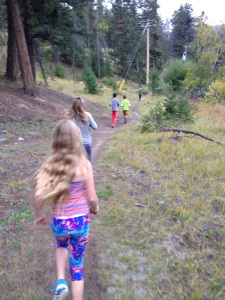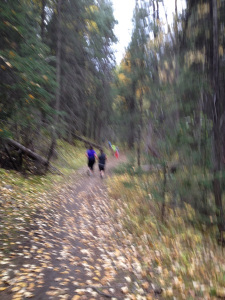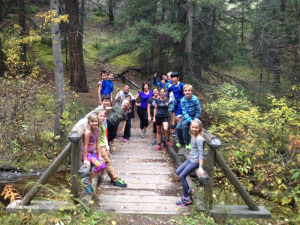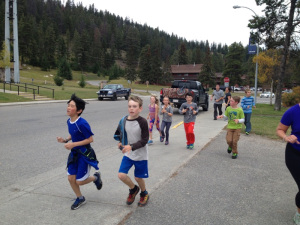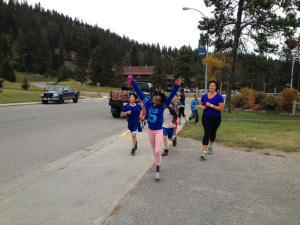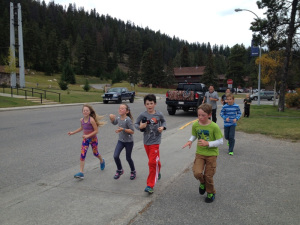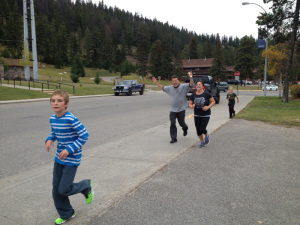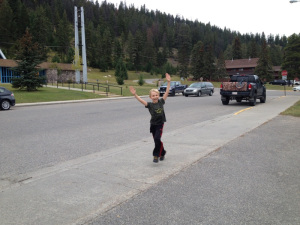 So much fun getting to know the kids and so many smiles and high fives to finish. Thank you so much for having me and Im now fully charged to ride through these mountains. Good luck to everyone for tomorrows Terry fox run day. Sorry i can't be there.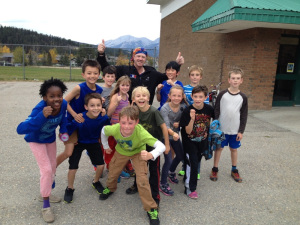 Tomorrow I heading deep into the Rockies and climbing lots for the next 2 days, Glaciers are waiting for me and I hope the weather will hold so i can get photos to show you all. Its 230kms to Lake Louise from here so 2 -3 days depending how I go on the hills.
Nite all. I might not be posting for 2-3 days but dont think Ive been eaten until after 5 days haha. Lets hope that doesn't happen i want to finish this ride.