My tree cover keep me dry last night and I was up and on the road at 6.30. It felt like it might rain but then a beautiful red sunrise started and the sun came out for me. I also got a nice little tail wind that stayed with me all day. Im so lucky.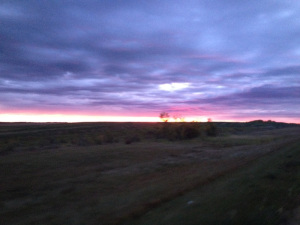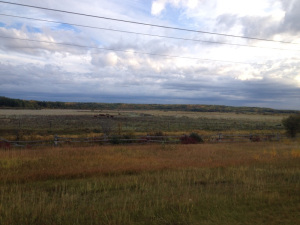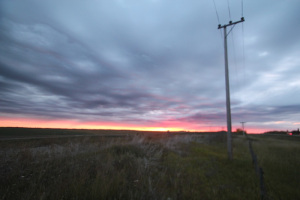 I was pretty much climbing all day but nothing steep just a sight up, I stopped a few times as the towns were nicely apart about every 20 miles. The wind cool at start and it wasn't until after lunch that it was warm enough to take some clothes off.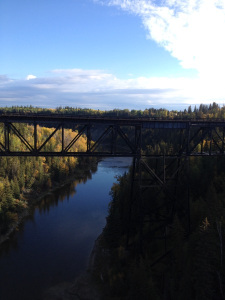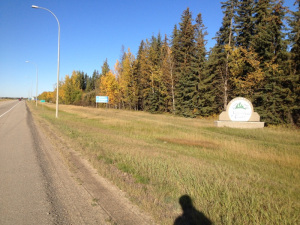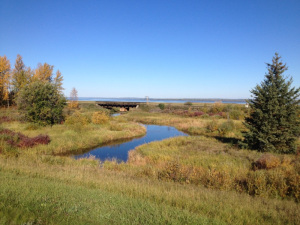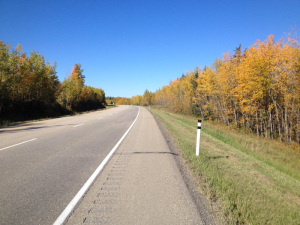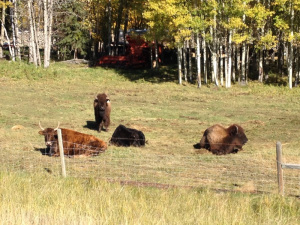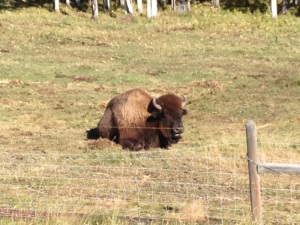 I past lots more rivers and some I think bisons and then at the end of the day the mountains came into view, Wow they are beautiful and huge. Im still 100kms away but they were there looking awesome. I'm both excited and scared of what is to come but keen just t get there and get into them.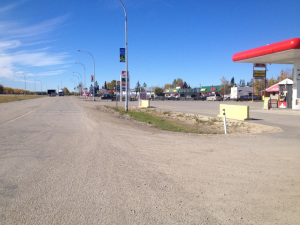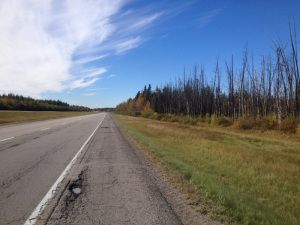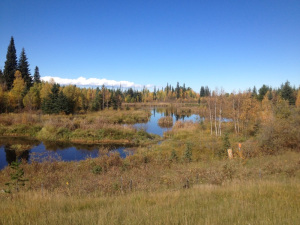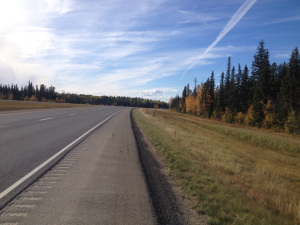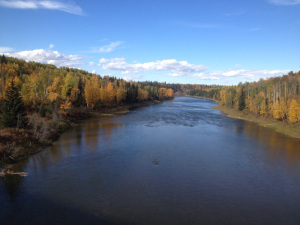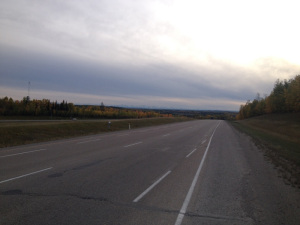 I met some nice people in Edson and stopped for dinner and a bit of blog time to then cruise abit more and find tonight camp.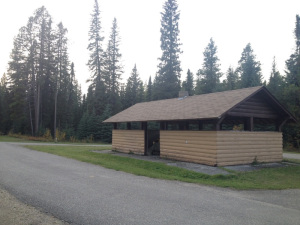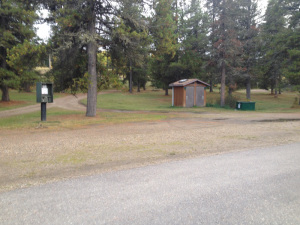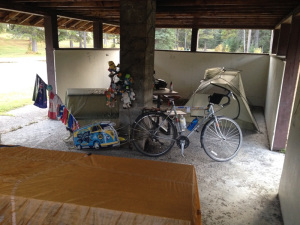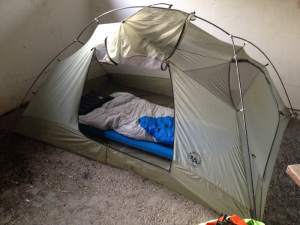 I wasn't going to camp at a camp ground but I saw the covered picnic area and thought it will keep the frost of me so I pulled in. No one here at all so I payed at the box and set up. I had a flat tire on my trailer so fixed that and it was time for bed. Another good day with 95 miles/ 150kms done for the day. I wil make Jasper tomorrow YAHOO!!!!!