With a time change yesterday I had to get my head around that it would be lighter earlier now so set my alarm for a couple of times just in case. Sure was and I was able to see at 5.30 so up and packed up so I could get going.
The camp I stayed at had a couple of helicopters parked there and as I was leaving they were starting up, felt sorry for everyone who was trying to sleep.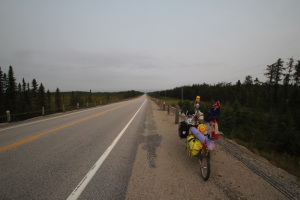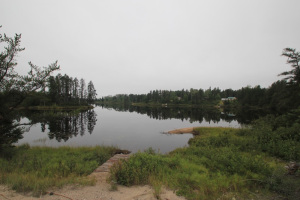 It was a cloudy start and didn't get sunny all day but I liked it and it was a nice temp for riding. I got 60 miles done by lunch time and had no real stops as there was nothing out here, I past maybe 4 houses the whole morning.
I found this lake and it was a beautiful mirror going on.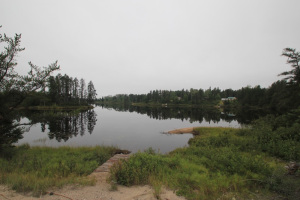 Then I found a rest place and pulled in to chat to a few people who were there, I was a bit lonely haha. I met another rider heading the other way and also Sarvdeep from India but he is living here. Moving to Toronto and had been driving for 2 days just to get here with maybe 2 more to get there. This place is huge. Thanks for saying hi bro, hope to keep in touch.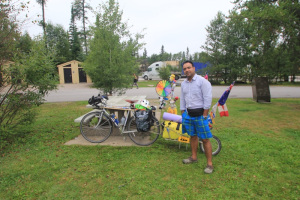 Again today not as hilly as I was told and happy for that so I got to cruise through and get the 101 miles/160kms done by 6pm and made it to the one place that had a house and place to camp. I set up early and just got to chill out a bit more than always which was nice.


I found a audio book about the tour de france so spent the day listening to it, A nice change to music and I think Ill have to find a few more , A nice way to get the hours done and learn some things as I go. Cant believe I haven't done it before. A good day and happy .
Hoping to find internet tomorrow to get these up, I hate not updating . so sorry everyone
Nite.