A early start and it was so dark, Lucky I got that vest yesterday, I was on the road by 5.45 and hoping to get to Thunder Bay by mid to late afternoon.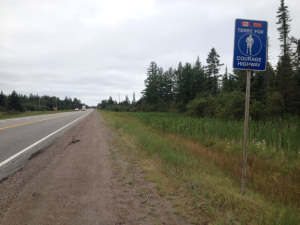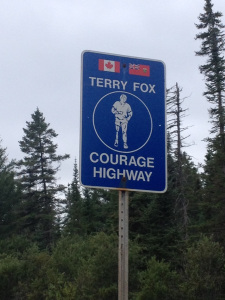 In my head I thought it was going to be another day of climbing hills but I was happy when no hills came, a little few of course but nothing like days past. Yahoo
Even the Sun came out and man was I happy to see it, It had been a cool start but when it poped out my smile got bigger and I just stopped and let it soak in.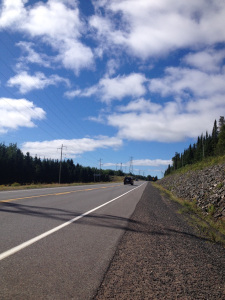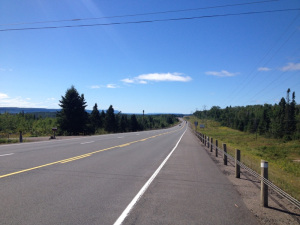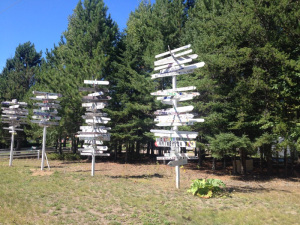 I stopped for rest every 20 miles and chilled out, it breaks the day up nicely and I don't get to tried or hungry .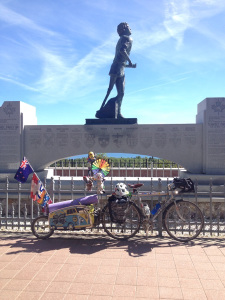 I knew About Terry Fox and that he had sadly stopped his cross country run in Thunder bay area so I wanted to find where I could say hi and thankyou to him for his amazing power and determination . I got a message from a friend Erin saying that it was just east of the city and when I checked again I was 5kms from it, what perfect timing. I had to go down a highway that I wasn't surpose to be on but there was no way I wasn't seeing it , give me a fine see if I care haha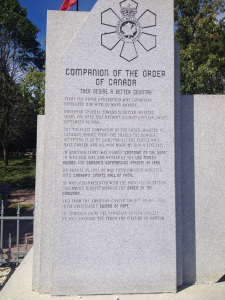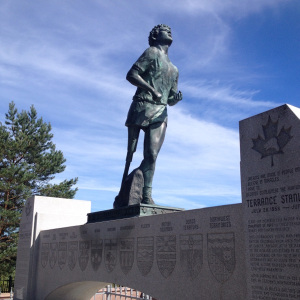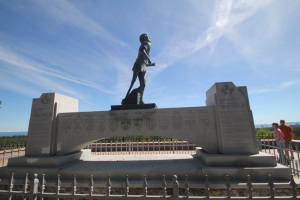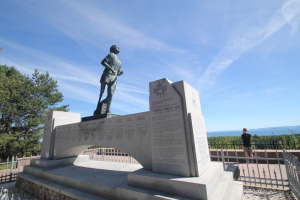 There he was shining in the sunshine and beaming with inspiration, A lot of people there too which was great, Great to see . I took heaps of photos and then just sat there thinking of what he must have gone through and thought of what I had done too, I so wish I could have been here to run with him, Sorry Terry I so would have bro.
Then I was heading into Thunder Bay to get to a camping shop to see about a mat, Sadly they were there any more so I got some food and headed to tonights Accomadation which was at Lakehead University . A friend of a friend had sorted it out for me and when I arrive they had it all sorted, Thankyou so much to Angela and Dorothy and then Robin and then Kristina for helping me out, Yes I have a bed and a shower tonight.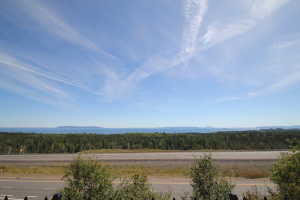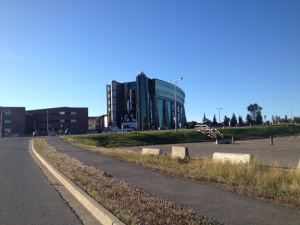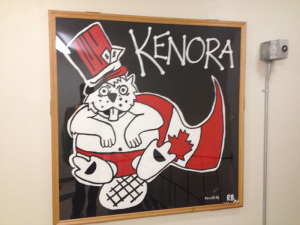 Today I found out how many Kms and Miles I have done and it is 4087 miles and 6577kms, I have ridden the width of the USA, 3 times the length of New Zeal and and almost the width of Canada if I had only done Canada but with my little add ons on both sides I still just over half way.
I also think that Im now half way to LA and that means I can start to count down and the number to the end will never get bigger any more. I love to do this, count up and then down, Makes me feel like Im getting somewhere. Small Numbers work well with the mind.
I also have about 3 days left in Ontario and my next big stop is Winniepeg where I get to see my great Friend Sammy. More on that in the days to come.
Thanks so much for your support and Im feeling great. Nite