It was super dark this morning because it was cloudy and almost raining kinda looking so I took a little time and ate as much as I could at the Hotels breakfasts. It was a centennial breaky but they had heaps there. I took some oranges and muffins for the road too.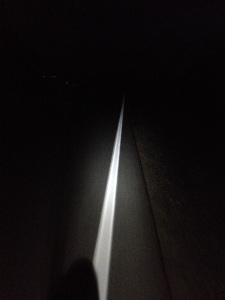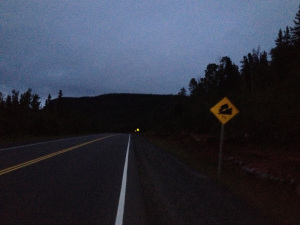 I met a worker at the office and he gave me one of his reflector vests, help me be seen out there, it helped keep me a bit warmer too.
As I rode off I had a goal of 95miles which would get me half way to Thunder bay. I was ready for a hilly day as so many people had told me it was , I was cruising up the first hill I found this Wolf, I was sad that it had been hit , it was beautiful . It did scare me at the same time as I now knew there was not only Bears and Moose around but now wolves, Oh Im along way from New Zeal and where we only have sheep and nothing can kill you. I would really have to think about putting my food away from my camp now. I have been a bit relaxed on this. I don't want a visitor in the middle of the night aye.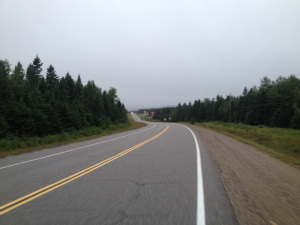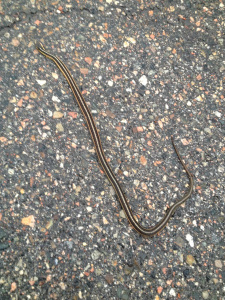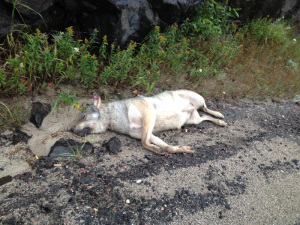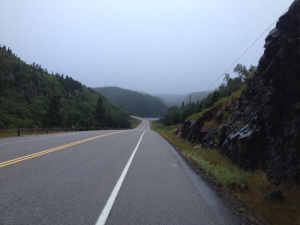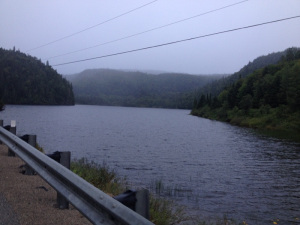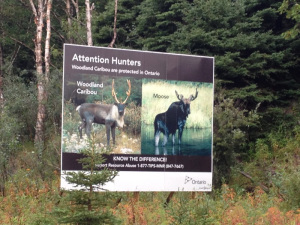 I crusied along and the views were stunning again. Then Over the top of a hill ran a man towards me , Smiling which made me happy.
His name was Caribou Legs and was from the north in Inuk . He told me he was running from Vancouver to Ottawa to help save the waterways up north. He was a great guy, super friendly and enjoying the run, Doing about 75kms a day. He had no gear at all, just a little backpack. I wished him huge luck but I knew he would be fine, you can just tell when someone is doing it and living it at the same time, makes a huge difference and makes them stronger. Awesome to met you bro.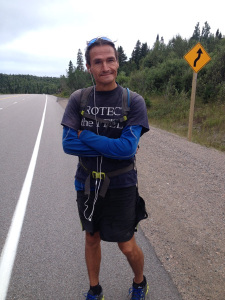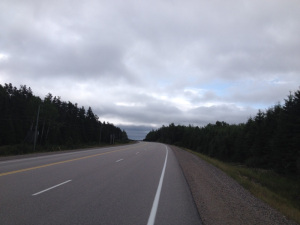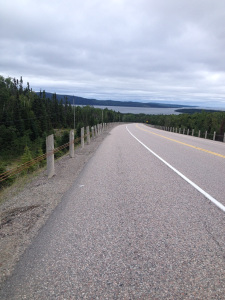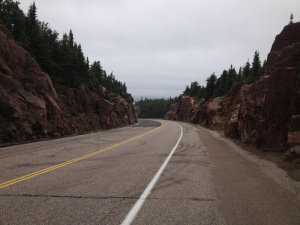 The hills were there all day and were getting bigger as the day went on, longer if anything. I then saw two riders coming towards me and I pulled over for a chat. Dyana and reane who were from New Zeal and, I was so happy to find them. Made me real happy to finally met a kiwi out here.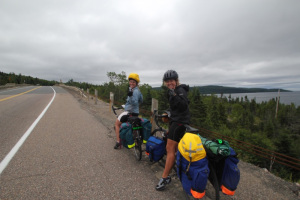 They had started in Baniff and were going to Toronto, A great little summer trip even though today was the coldest day we had had in a while. I might be able to catch them again when I pass through Baniff in 6 weeks, SO great to met you both. Ride strong and enjoy the rest of your trip.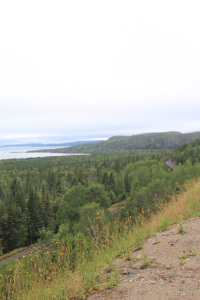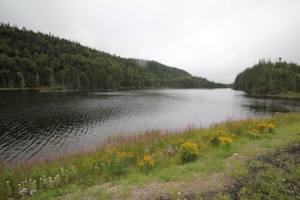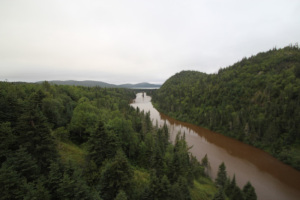 I pulled in for a coffee and there was 2 ladies out the front, One lady said hi and asked if she could have a minion. I said sorry they are for the kids. She when came up again and said she would donate for one. I thought ok then as I have found them all on the road. She wanted the big one but he was the forst and is coming all the way with me so she took the small one at the front. Thankyou so much for the $5 donation.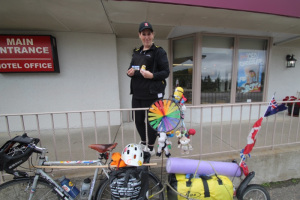 Then I was off to try and make some more miles. I was getting tired and then had two huge hills to go over, it took me a while but I made it and found a spot for tonights camp. Tied my food up after I ate and went to sleep.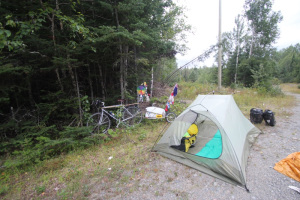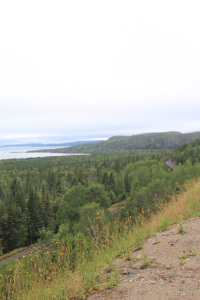 Oh but my dad rang me today which just made today a great day out. So awesome to hear from him and see whats been happening in NZ. Thanks dad.