A nice warm start to the day and I felt great. Im really enjoying the ride the last few days, twisting and turning roads, hills and lakes everywhere.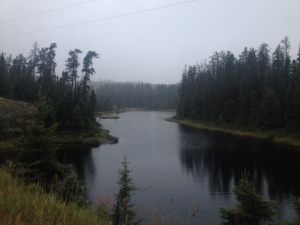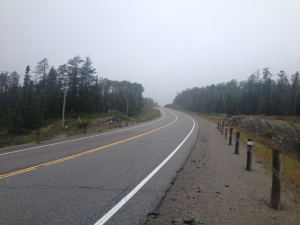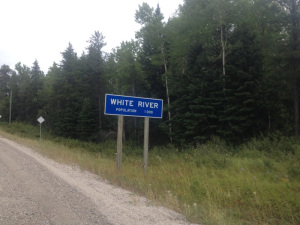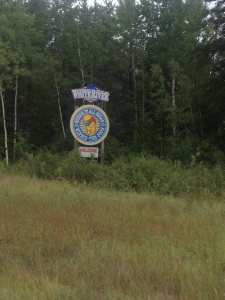 I rode into a town called White River and as I did I saw this sign – Home of Winnie the poo. I thought really and had to see what the go was. I went to the museum to check it out but it was closed . SO I never got to find out but I take it he was thought of here. Great to know I thought.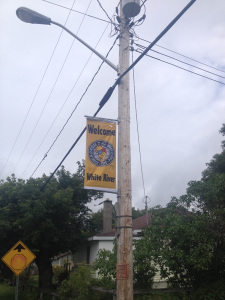 I met a Polish man today who has been on the road for 7 months now, Juda started in Victoria in January, yes in the middle of winter and walked through the Rockies in Winter. He is pushing a buggy with his life in it and going all the way to New Foundl and. At almost half way across and moving well I chatted for a bit but as the day was running out and we both had miles to get done I said good bye and wished him well.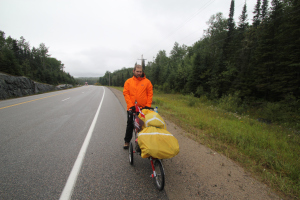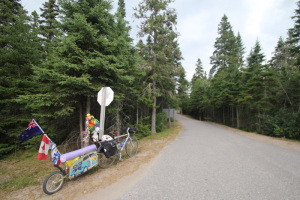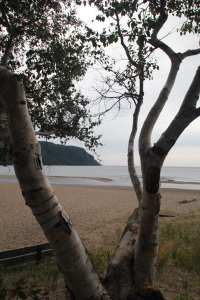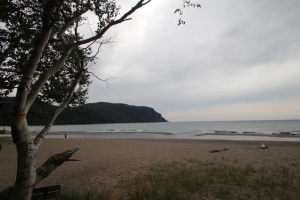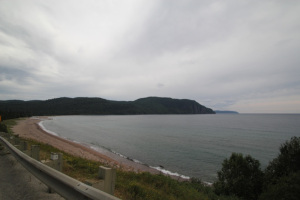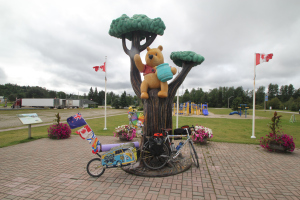 Then It started to rain and keep raining pretty hard for a few hours and I was getting cold. I rode into Marathon town and went straight to the first hotel I could find. A huge thankyou to Hewy and Kelly hewson back in Aussie for helping me out and shouting me a hotel room, Perfect timing and saved me from freezing all night.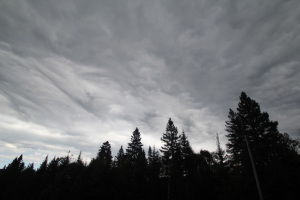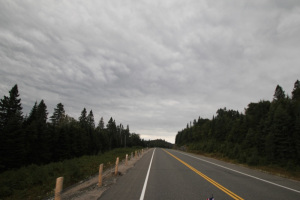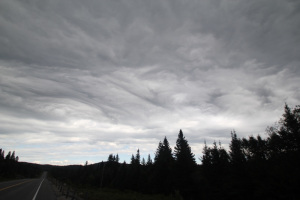 You should have seen it, I had the tent set up and heaters blasting, everything in the washing machine and me in the shower. Great to dry and clean everything.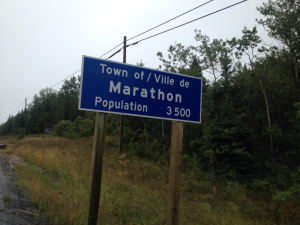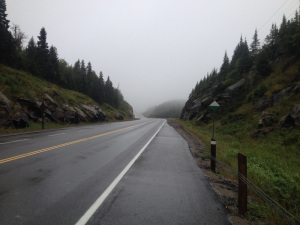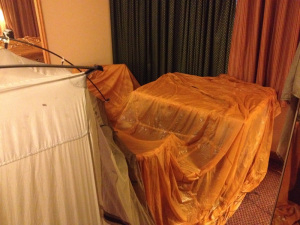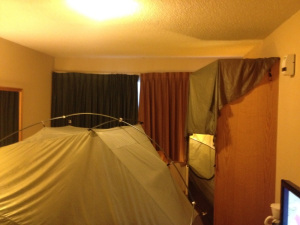 I got 95 miles done today.