Up at 5am and got my bike set to go , A great breakfast thanks to Angela and thankyou for getting up to say bye and letting me stay with you. Xx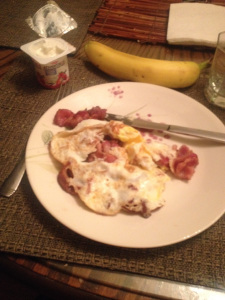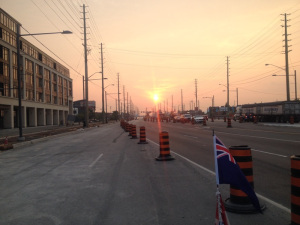 I had to get out of the city limits and didn't have much trouble with the Morning rush which was nice. I got some good miles done early and with a few clouds around it kept the temps from getting to hot.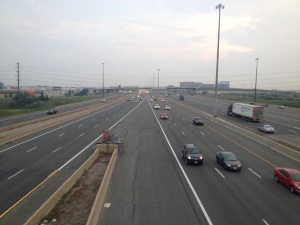 I was trying to get at least half of the 300kms I have to do to get to the ferry, Im feeling better and better everyday. The sun finally came out and it was super humid and hot. I had to have a few stops and get drinks and food, I also eating more everyday too.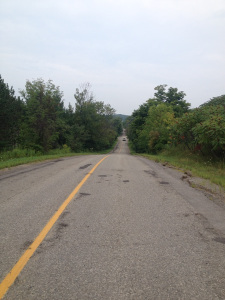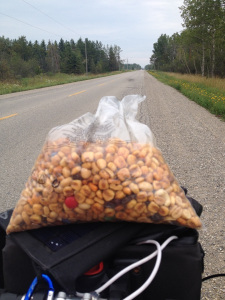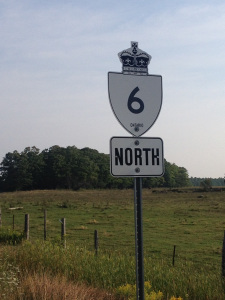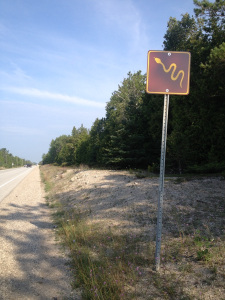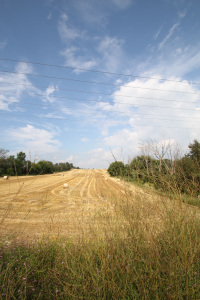 Then about 5pm I dropped in to get some fruit and as I about to get on my bike it started to rain real hard, I Was so lucky and waited it out and thought I was safe, As I took off and got up the road it started again, I got so wet and had to take cover, I went into a horse ranch and knocked on the door to ask if I could stay under the covers, Noone home so I just did anyways. The rain was so heavy. It lasted about 20 mins and out came the sun again.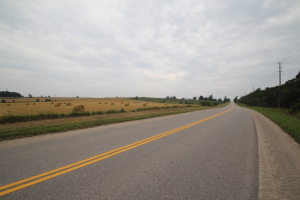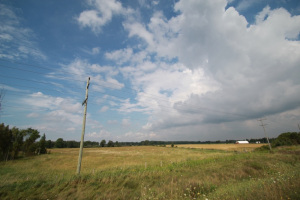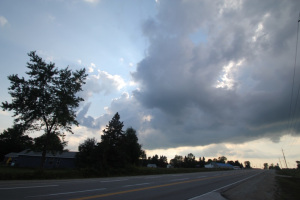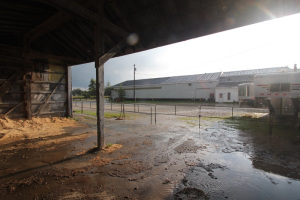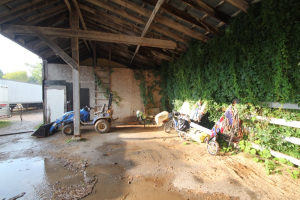 Then as you see out came the rainbows, even got a double one. Great to have my cannon camera back with me, Huge thankyou to Olga Goff in Rhode Isl and for sending it out to me, xx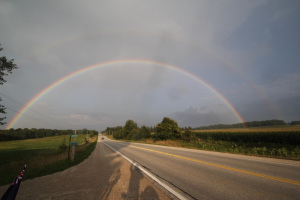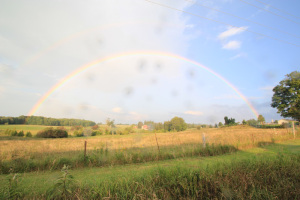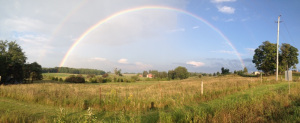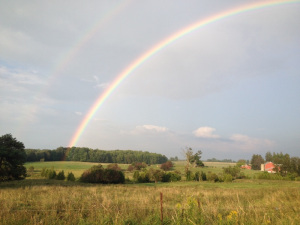 I had made great time and miles today and made 123 miles today, my new record and it leaves me with a great doable number in the morning. I can make the afternoon ferry now.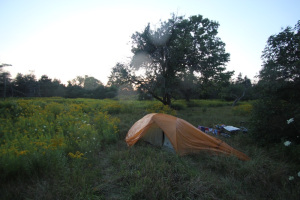 I found this old house and set up camp behind it . Another cool day out.