Magic sunrise and a really warm humid start to the day. I was on the road by 6am again and the goal of Toronto was exciting. Being a sunday no traffic for a start which was nice.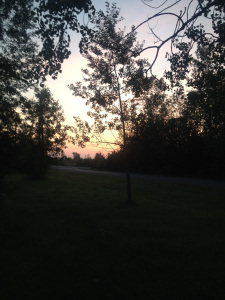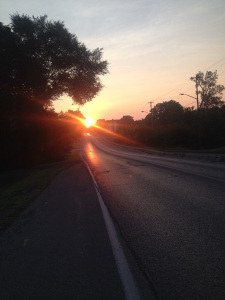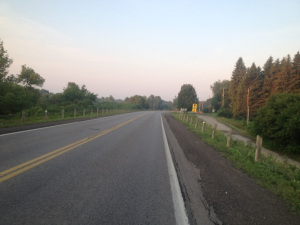 I pasted through lots of small and big towns and you could tell I was close to a big city as there wasn't much between the towns. Saw two signs with NEWTON in them today and it made me think about Newton who I had start the US run with, He turned 73yrs old on the first day of the run and he ran across the whole country, A bloody legend, great runner and there was no way he wasnt going to make it. I Really loved chatting with him and listening to his poems he would write on just about anything. Thanks Newton for everything you have given me.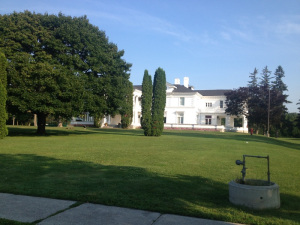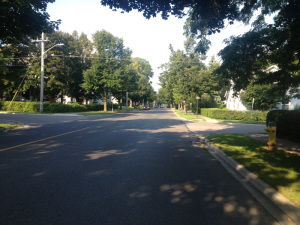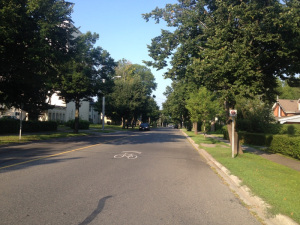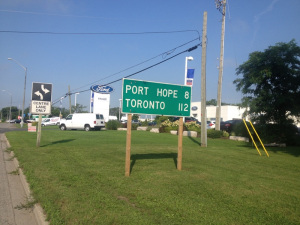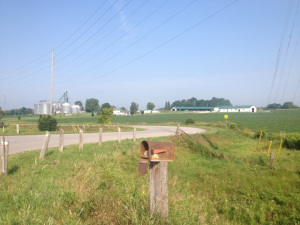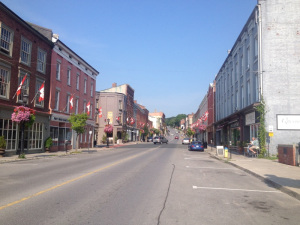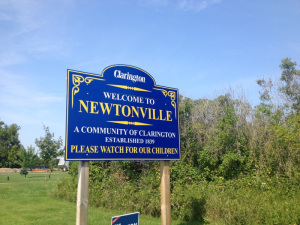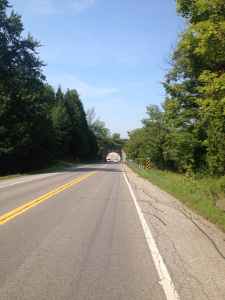 Then the sign I had been waiting for, TORONTO yahoo. I was on highway 2 most of the day and there wasn't much shoulder but then I found lake Ontario and there was this awesome bike path. I checked out everyone at the beach first and then was on a mission to get to Vanessa's place.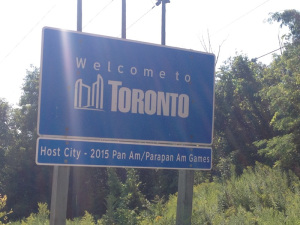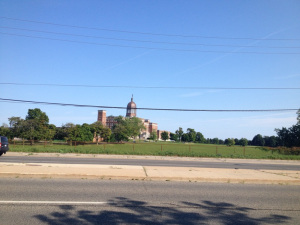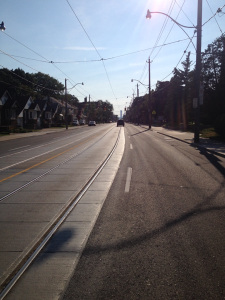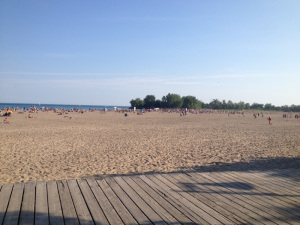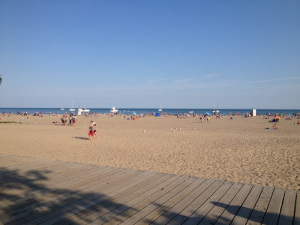 The DON river path went along rivers and lakes then through the bushes where you wouldn't know you were in the city, it was about 20kms north out of the city to Markham which was the end of the day and week. I got 108 miles done today .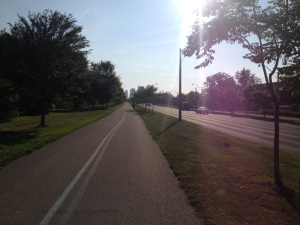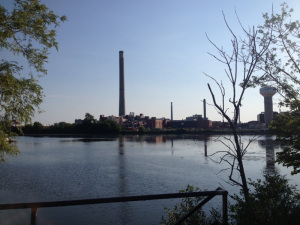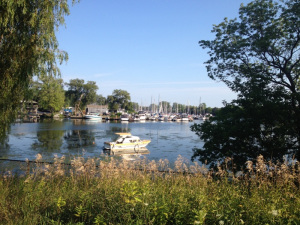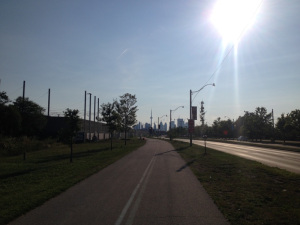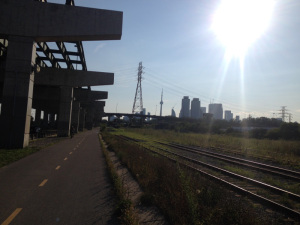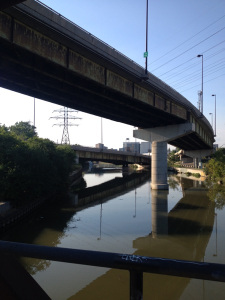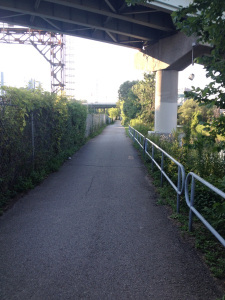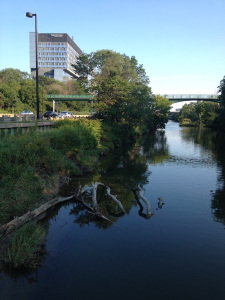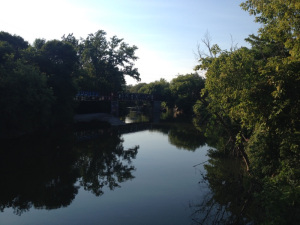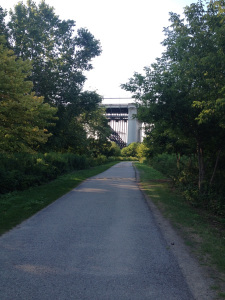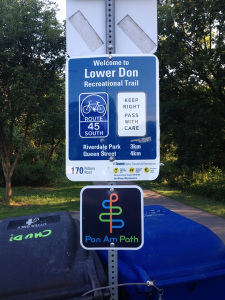 I found Vanessa's parents house around 8pm , Yes Vanessa with Shacky who had crewed for me and Pat. I was so happy to be able to meet her family and see where this amazing lady had come from. Vanessa is one of the most amazing ladies/person I have ever meet. Cant thank you her and Shacky enough again. Rob her cuz meet me and sorted me out as Angela was away today. Cant wait to see her tomorrow. I had a bed to sleep in today which was awesome. and most of all a shower. Im taking the day off tomorrow to pick up some things and meet up with Lauren. Nite