Up at 5am and got all my stuff on the bike and said goodbye to Daniel who woke up to say bye. Thankyou bro and thanks for the Montreal bagels that I get to take, they wont last the day I don't think .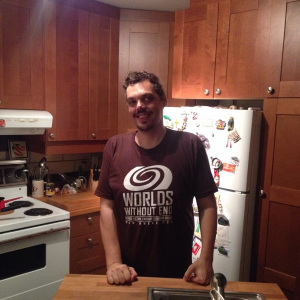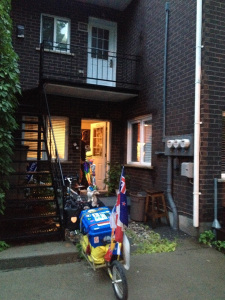 It was raining a little for the first 20 mins as I twisted and turned my way out of the city, Now I got to say it but Montreal is a great place, cycle super friendly but has the WORST roads EVER. You need double suspension just to get your teeth in your mouth. It lasted most of the day to until I hit the Ontario Boarder. Quebec is a sweet place but they got sort the roads out haha.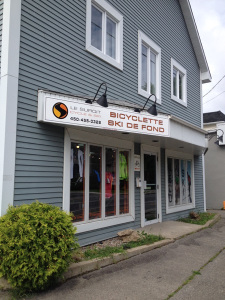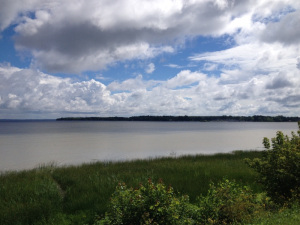 The first 3-4 hours I was on a bike path heading out of town but it felt like the town ever ended, Lots cyclists out and heading to work which is great to see and then as I was watching a guy pump his tire up it blew up, I quickly pulled in to make sure he had a tube spare, I had a few so offered if he didn't.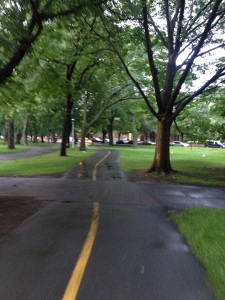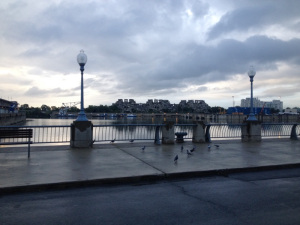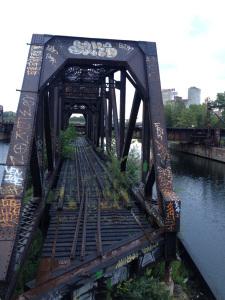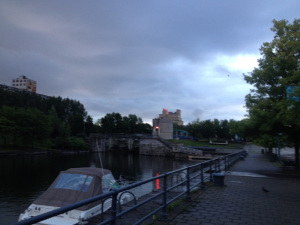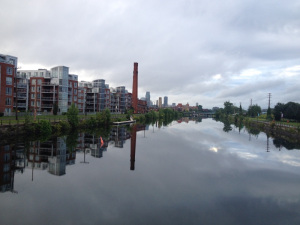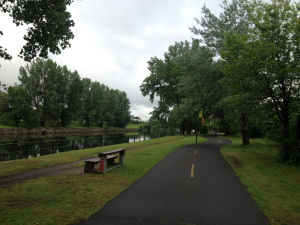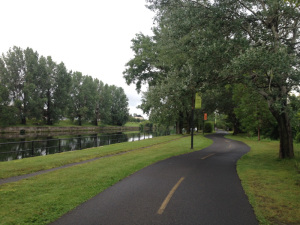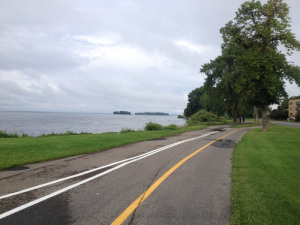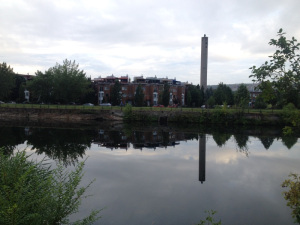 He was from Russia but had lived here all his life, We found that his tire was stuff to so I gave him my spare I had. That's my good thing for the day done I thought and I headed off.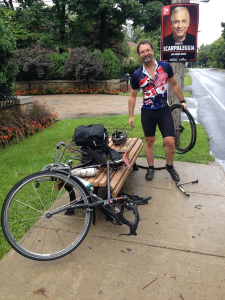 Once out of town I found a cool little café which I had to stop at, nice little setting and well a really nice owner who hooked me up with a free brew and muffin, He was from Peru and we chatted about starting up the 100 mile club somewhere down there, that would be super cool to do . Thankyou so much for the coffee and very nice to meet you Oscar.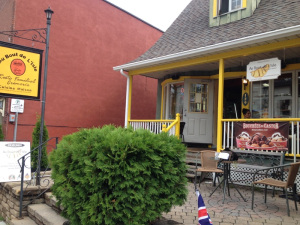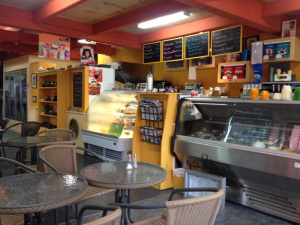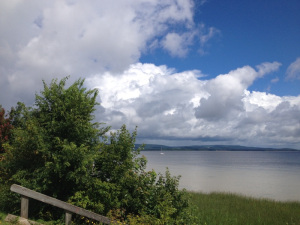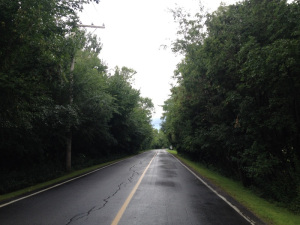 Then it was open road again as I followed Google maps route, it stitched me up by trying to send me down a trail which was going to save me 40-50kms, It wasn't even really walkable haha so I had to go the long way along which made me sad for 5 minutes as I was hoping to make it to Ottawa today but not any more. Never mind aye.
I did make it to Ontario about 2pm but on the little country road there was no sign, I could just see it on the highway. Happy as to make it and on to this big state.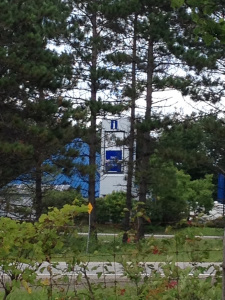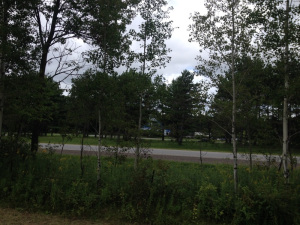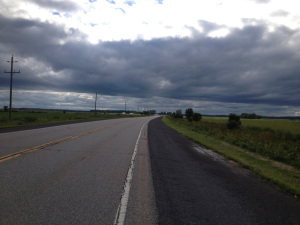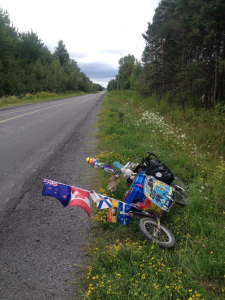 More farms l ands and this cool sunflower pad dock which I had to stop and see. I also have found lots more toys and have them all hanging off the minions bike. Getting some funny looks now as I ride along with so many of them.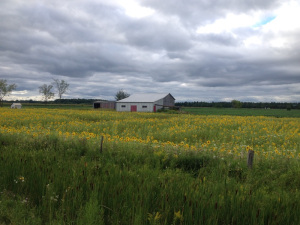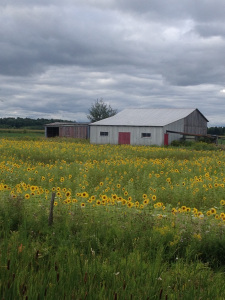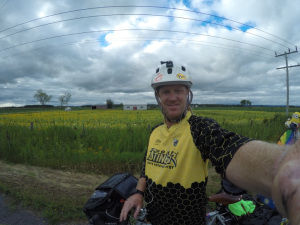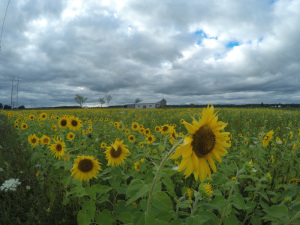 Also had all my flags of where Ive gone so far flying away on the back, looks pretty good I think and finally got the NZ one up there. Feel better for that too.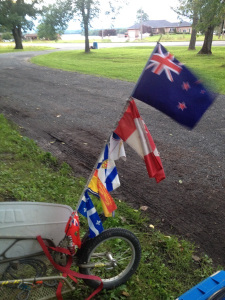 I got 97 miles in and knowing my tent was wet I decided to stop at just before 8. I found a sweet spot and set up everything to first dry off so I could get in it. Had a great diner of Avoca do , chips and wraps as I had stopped at a fruit n veg farm on the way, fresh as and cheap too. See I don't just eat Mac donalds,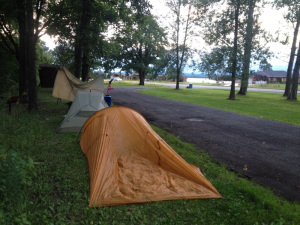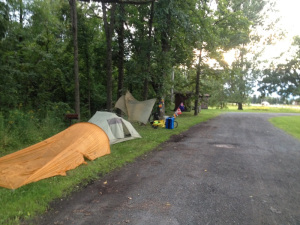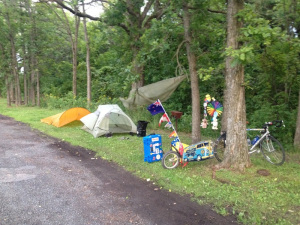 I get to meet a special lady tomorrow who I have never met and I'm excited as. More on that tomorrow.
Nite all.