Another great camp spot with a magic sunset and raise. I headed off early so I could cruise along. No rushing as in speed at the mo, I just want to really enjoy where I am while cycling the day away.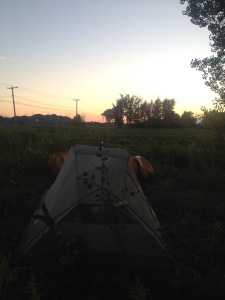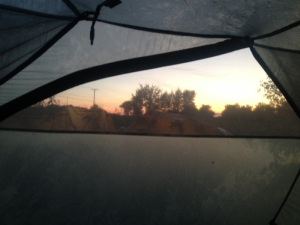 I pasted through a lot of towns, Some cool and different looking houses.They change every town I go through and providence too.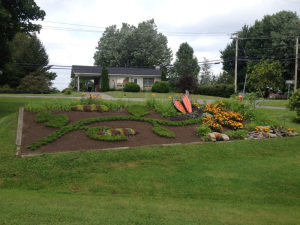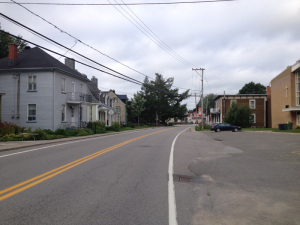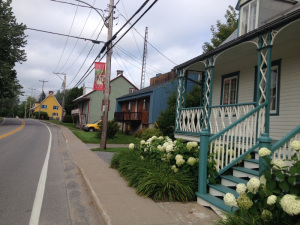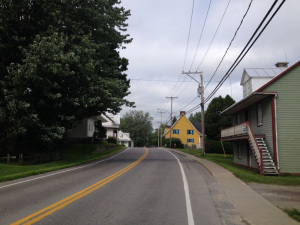 There was a cycle race happening today, maybe around 400 riders in a few groups came flying past. Poor buggers had a head wind.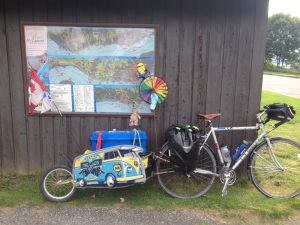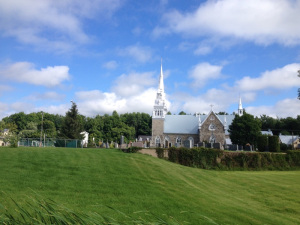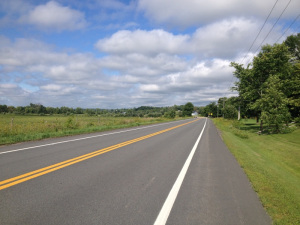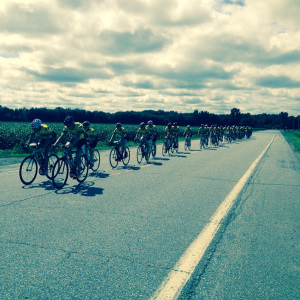 I tested my riding skills today by mistake in taking the side walk on this bridge, wrong decision haha I got stuck half way across and had to pull bags off to get through. Then found these statues , made from what looked like leather and were so detailed. Awesome.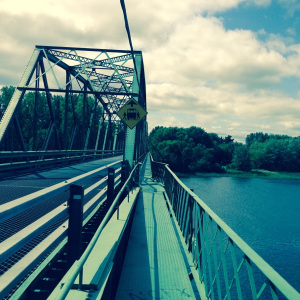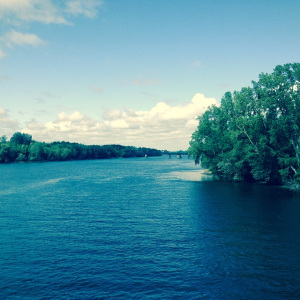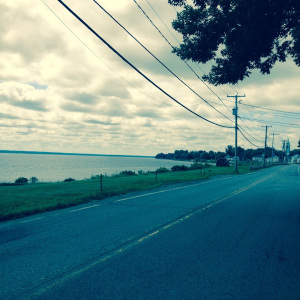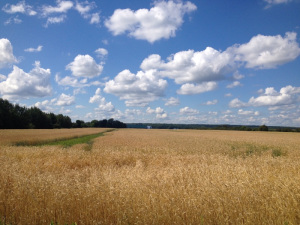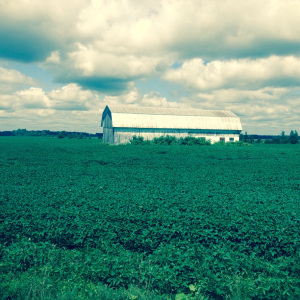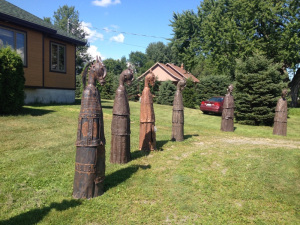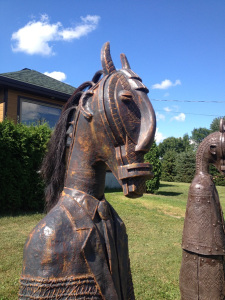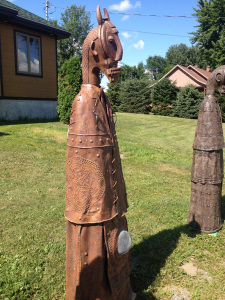 Me not being a motor man I stopped to help this bloke today, Yeah my fluent french really helped too haha but he used my phone and got hold of a friend , then this other man stopped and sorted him out. Great to see people stopping and helping each other.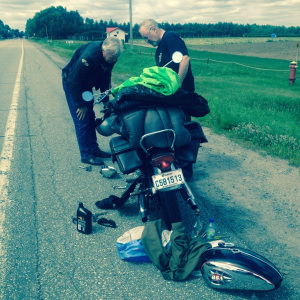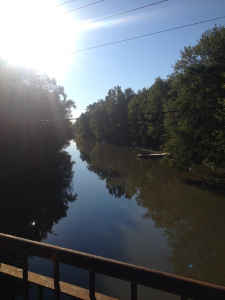 Coming to the end of the day I found my company I never knew I had, Yep Justyn Marc Brown Services here. Now you know how bored I must have been at this point. Sorry .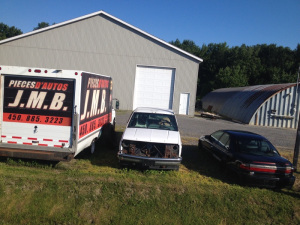 Another sunny day had and around 80 miles done, Tomorrow is meeting friend and Montreal, Yahoo.