Fog was think and wet this morning as I headed off towards Riverre De Loup. I was going to be meeting a friend from the start of this adventure and I mean the run of the US part. , yes day one way back on Jan 16th.But first I had some miles to do.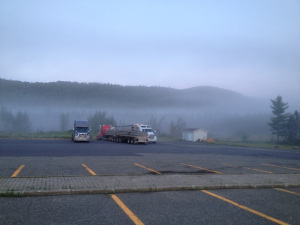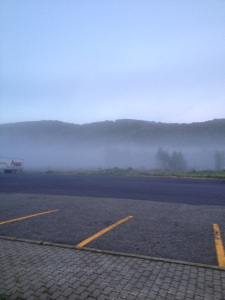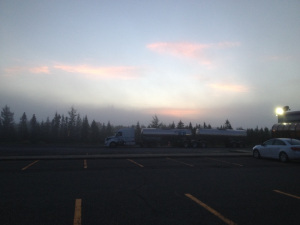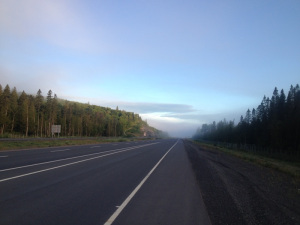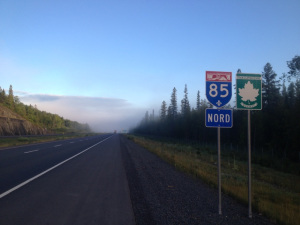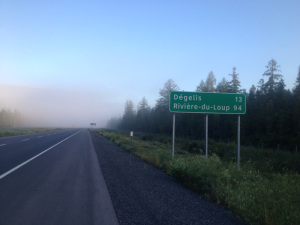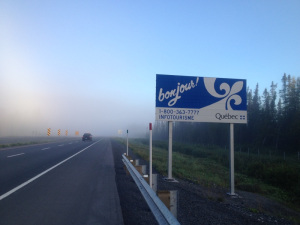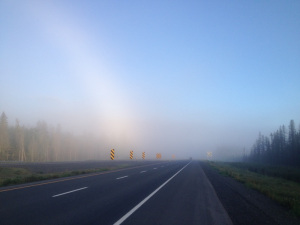 I was just cruising the main Trans Canada highway as it seemed the quickest and fastest. Some sweet shots of what I past along the way. Once the fog cleared that is.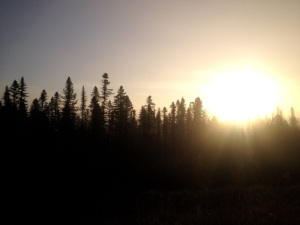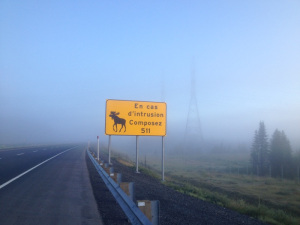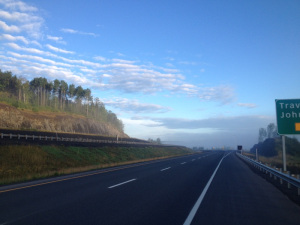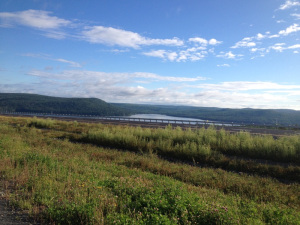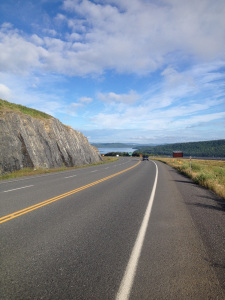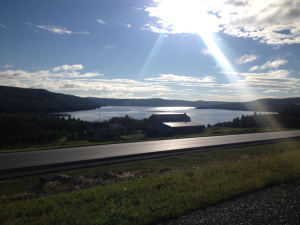 I found this alien shape today, A rabbit on a swegway maybe? what do you think ? , then this house with I reckon 50-60 bird houses outside it, hope they are selling them.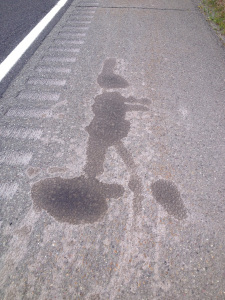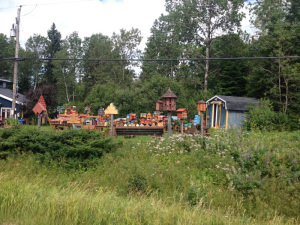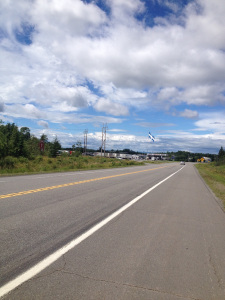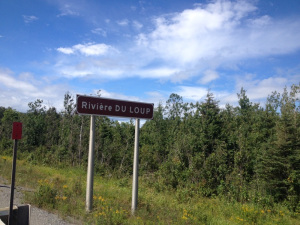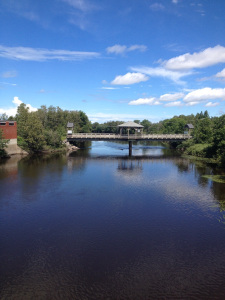 I made it into Riviere du Loup around 2pm and got some lunch and found a laundry mat which was well over due, Then as I was heading to where Iw as staying I found this lady, Emmanuelle Du don. We had run in the US run at the first stage through California , she did 10 back to back marathons and killed it, so fast and fit . She had had a shower, cup of tea and a sleep before I got to the finish line everyday. Cant thank you enough for getting in touch, sorting my home for the night and all my great snacks. So Awesome to catch up again and best of luck with everything and your race this weekend. 100 mile club bringing people together in so many ways.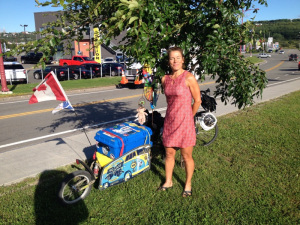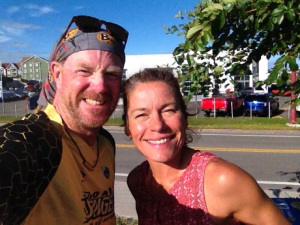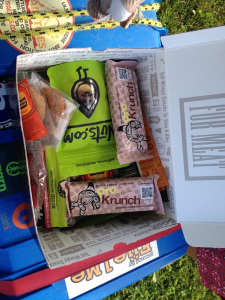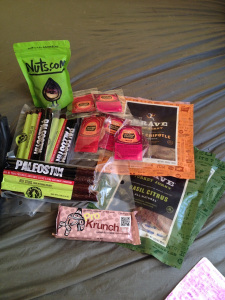 Then I had a short 8km ride out to where I would be staying for the night, Emmanuelle had sorted with a Friend Vincent for me to stay but then he he sorted another friends place just up the road. Colette welcomed me in and yes I had a shower , So good to be clean again. The views from her house are awesome, The river here is huge, bloody 30-40kms across it. Colette showed me around, took me shopping and told me some info about the area. Thank you so much for taking time out of your day and really really looking after me. Thank you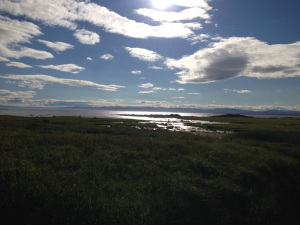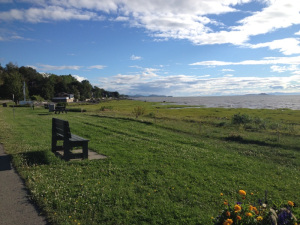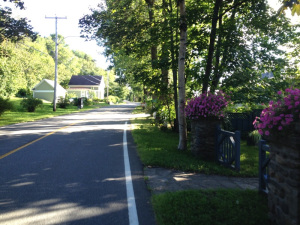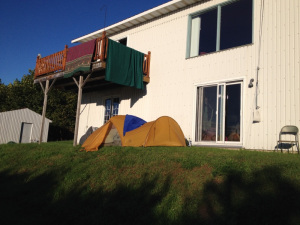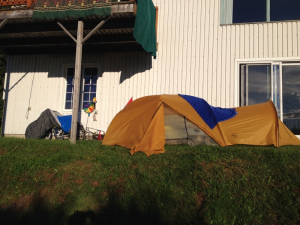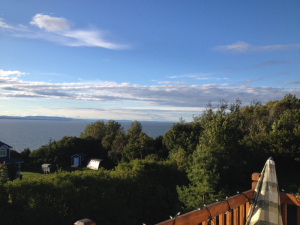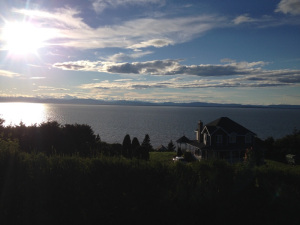 Colettes daugther had some friends coming in on the ferry so we went down to pick them up, magic sunset as you can see. Yes then we sat down and had some dinner , at a table. I havent done that in a while. Thank you so so much for having me in your home , great food and great to chat with you all, Good luck with everything and have a great holiday.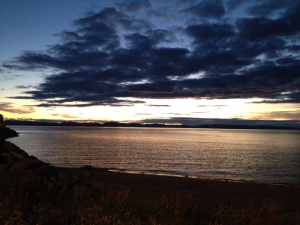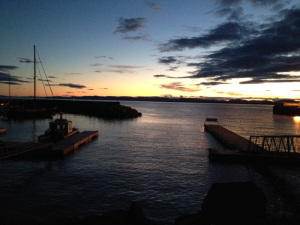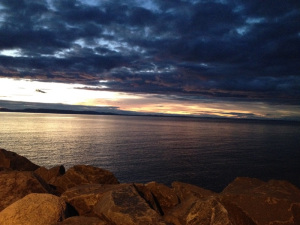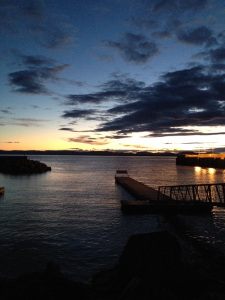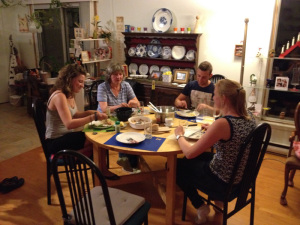 Cant thank everyone enough for today, Friends helping friends helping friends even when you dont know who they are. Got some really needed recharge last night and a smile is back on. I did 69 miles/111kms today so not a huge one but a headwind and some hills but a good day riding.
I found these paintings at a hotel last night, amazing work, not sure who drew them but awesome aye.