The last day of my first month out here on the road as a cyclist and I think Ive done pretty good. I hadn't ridden a bike for over a year, did 2 training rides of 50 miles for one and about a hour on a trail for the other. This month I did 2059miles /3313 kms in 28 days riding, had 3 days off, did a couple of really short days but that's not to bad is it? Im happy anyways .
The sun was up and blasting into my tent when I woke today which gave me power and made me smile which I needed. I ate my special 2 minute noodles breakfast and headed off at 7am. Leaving this little camp spot.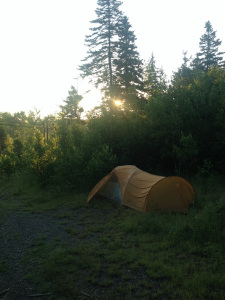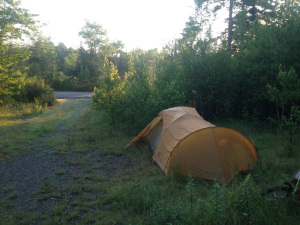 Cant forget to brush ya teeth in the am so I did it on the ride today, a little tricky on a down hill . I decided to take the smaller route 4 to Truro today and I got to cross over the highway which I had taken on the way out east. Route 4 is great, no traffic, good road and lots to look at.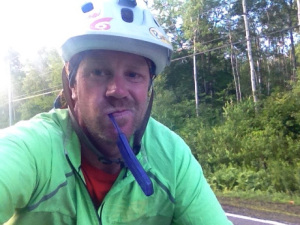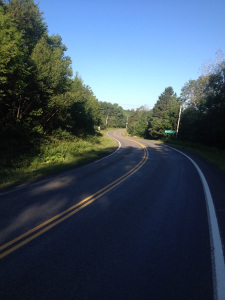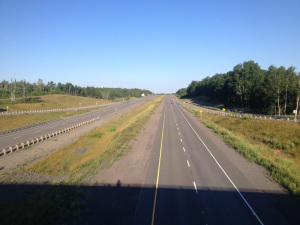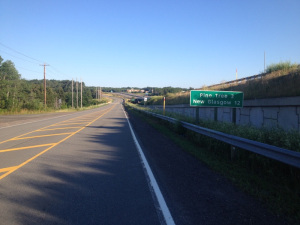 Minion got a tattoo today, I told him that we are riding for the 100 mile club and he had to step it up a bit, the kids are loving him and he gets a lot of looks out the cars and when I stop at a café or shop. Which is great but he had to do more.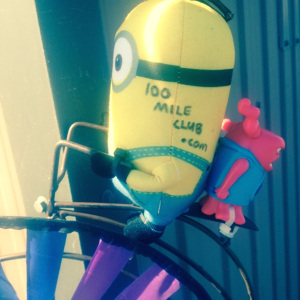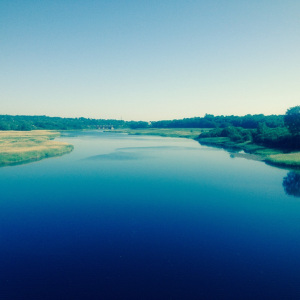 We shared a medium (Huge) ice cream today as it was bloody hot there at one point, Yes I ate most of it. Haha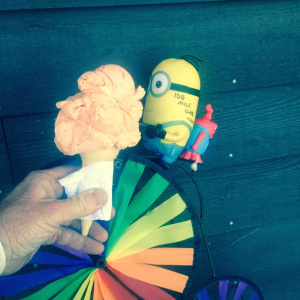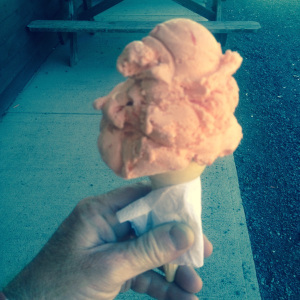 A few bikers on the road today and meet this lady and her husb and who were from the US, she was riding a Moots bike, Yahooooo I so wanted to be riding one . She loves it, Sorry I didn't get your name. Thanks for stopping to say hi.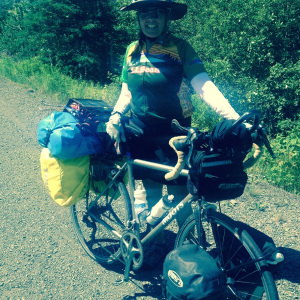 When I got to Truro I went straight to "HUB Cycle" I had rang ahead yesterday to Rod and asked to hold a tire and a seat for me. My seat is to small /narrow I think and is killing my bum, I found out about these Brooks leather seats, seem to be the one for riding for ever So I got one, The second I sat on it I could feel the difference and they said it takes 1000kms to break them in, it felt great after one, haha Im stoked. Funny how such a small thing can make a huge difference.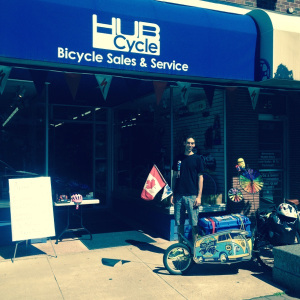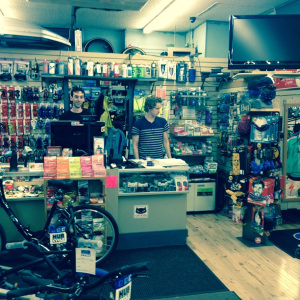 The boys changed my tire for me and fixed my noisey crank which was a little lose and I was off heading for Folly Lake. Thanks so much guys for your help and it was great to chat.


A beautiful evening and no wind as I rode my way up into the hills, It was a slow climb to get to Folly lake which bought me to 78 miles for the day. I stopped riding at 7.30. All I could think of just getting my tent up so it could dry out a bit and me jumping in the lake. I only had to cross the road and I was in, it was so warm too which was great, I had to skinny dip as I don't have swimming clothes with me, well my one pair of shorts I use to sleep in so couldn't use them.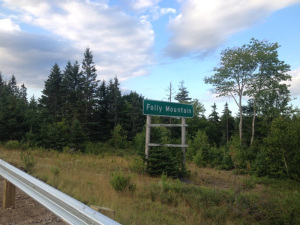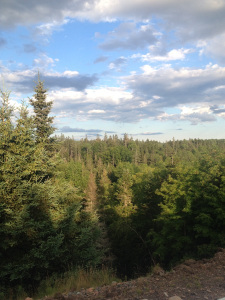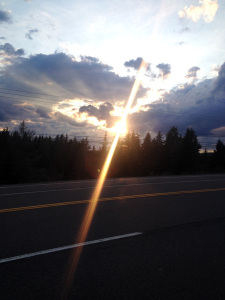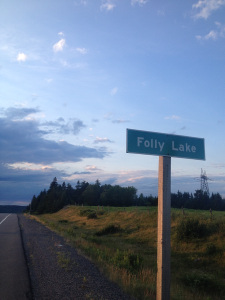 This is where I pitch my tent tonight.. So good. Ate heaps and it is time for bed.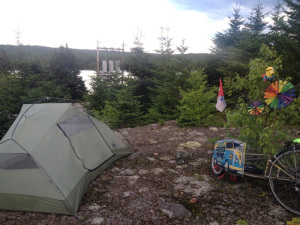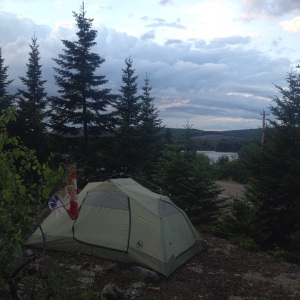 Going to try to make it to Moncton New Brunswick state tomorrow, so hope the hills aren't to bad.
Nite all.