I had a slow start today as I just couldn't get up so it was about 7am by the time I rode out, A foggy start as I left St Peters heading for the Causeway and then onto Antigonish. There was no wind which was nice and a nice road to cruise along until I got close to the Causeway, Past a couple of cyclists but sadly didnt get to chat to them.Then the weather turned bad and a mean headwind and then rain for about a hour getting me soaked to the skin.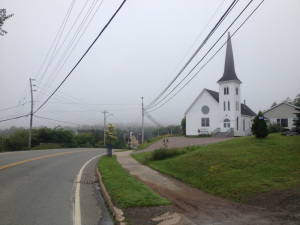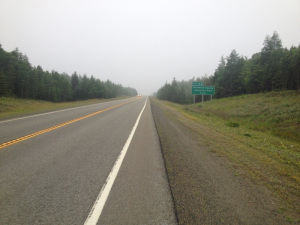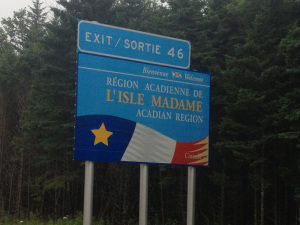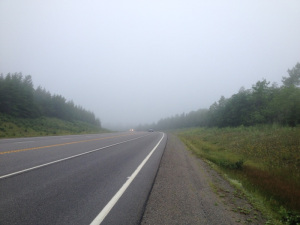 Then as always out came the sunshine and I was almost dry again, Not much to look at along the way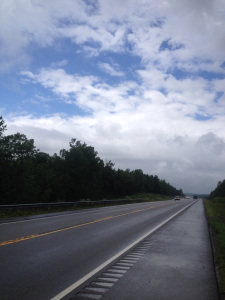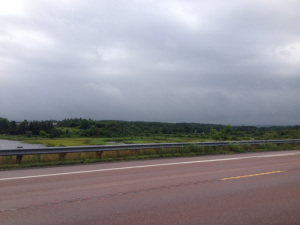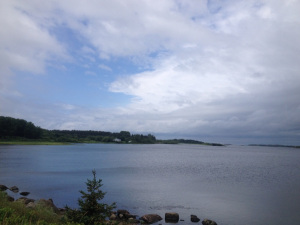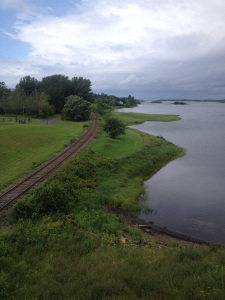 After all my flats I thought I might get some new tubes and dropped into Highl and Bike shop in Antigonish where Matt looked after me, My deal also had been making a noise so got that checked out too, Great guy and he sorted me out. Thanks so much bro. I got a new Schwalbe tire on which are surpose to be the ones , thicker walls so last longer and way less flat tires which I was looking forward too.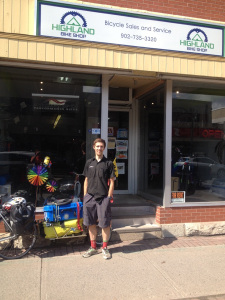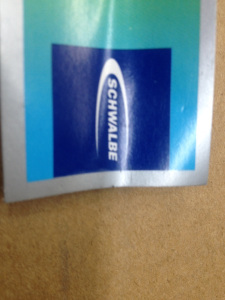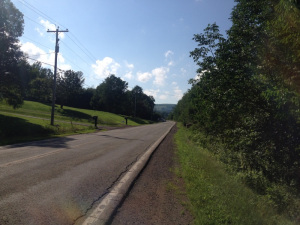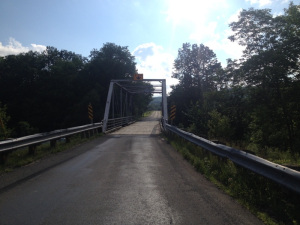 As I headed out of town I found these little guys, you can't see to well but there is a little baby little horse behind this one, about as big as a big cat.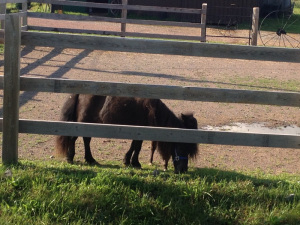 Then I found this fresh water spot, I bloody near jumped in it, Perfect timing, super cold and yummy. Topped up and had a wash.
Then from missing NZ a lot and not having a NZ flag on my bike I found these Ferns looking bushes and decided they could be my NZ connection.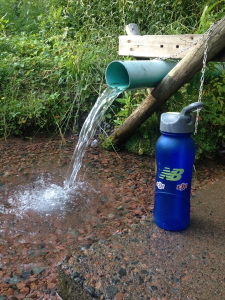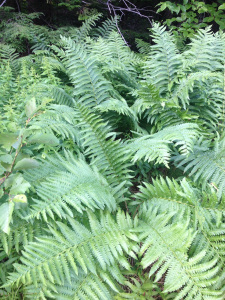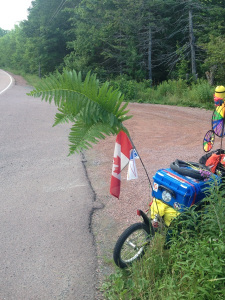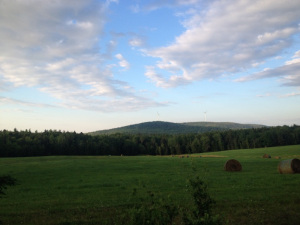 I made 87 miles before I found a nice little camp spot and had to have a early night as no charge in my computer so couldn't do anything, nice to just chill and do a few stretches. I really needed too, legs are a little tight.