Woke to a warm hotel room as I had left the heaters on to dry everything, Got my morning routine done and ate and was out the door by 7.20am, Yep a little late but I didn't have a huge day ahead.I was aiming for Gr and falls Winsor as a minimum or A little past Badger. What I didn't see coming was a good day and made it to South Brooke.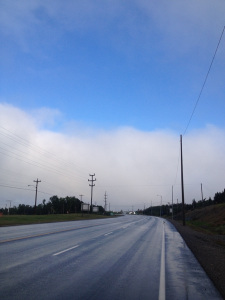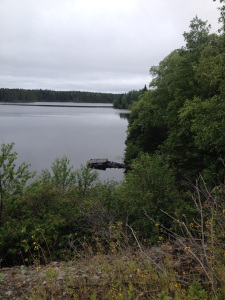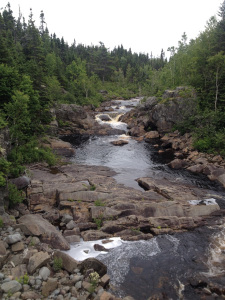 It was a cool start and gloves were on but then all of a sudden the skies opened and I saw Blue Sky. I almost cried haha nah but I was happy I tell you. Finally hey had got the weather right . It didn't last for long and I got some dizzle but not much , There was no wind which I was super happy about and not many hills early on or really at any time today.
I was at about 40 miles and off in the distance I saw a yellow jacket and thought straight away it must be Raplh , I had meet him on the ferry over here . He has ridden up from near Toronto and came out to Cape Spear. I could catch up to him for maybe 10 miles but finally got him to get a huge smile and Hello. I had thought he would be way ahead after me having lots of time off in St Johns but he was just cruising.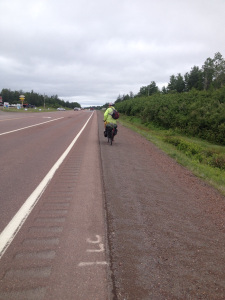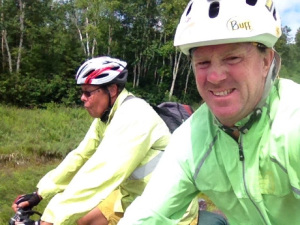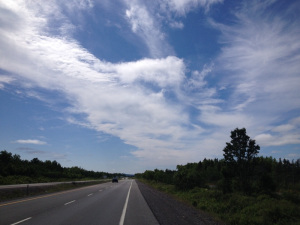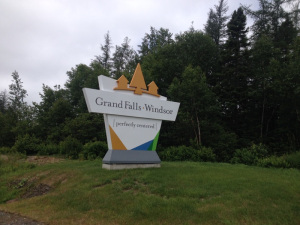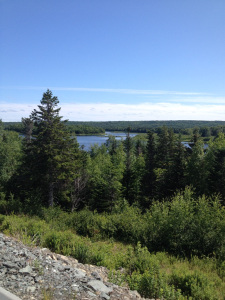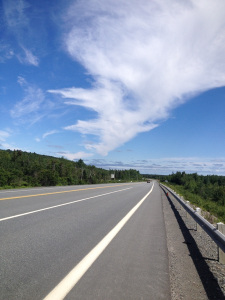 We rode together into Gr and Falls Winsor and then did our own thing and had planned to meet up later. The weather had been getting better and better and the sun was out in full now, It was awesome to feel its heat and just see the beauty of this place. The first time really it was out so much since I had arrived.
I caught up with Raphl as he had a flat tire , I checked he was sweet and carried on as I had a new goal of south Brooke. It was a good 80 kms away and it was 3pm but I felt renewed from the sun and thought if the road was sweet, no hills came I could make it by riding late. I had had a couple of shorter days and this would get me back on schedule if I could make it.
Then I found Rocky Brooke and the brakes went on, It was a pretty sweet spot and I had to get some video on the Go Pro and Drone and then got a heap of photos too. Raplh caught up and stopped for a bit but then headed off to make some more kms, Then find a camp spot. I didn't see him again today but Im sure Ill see him tomorrow. It was great to see him again.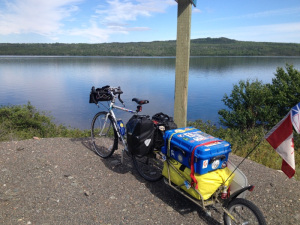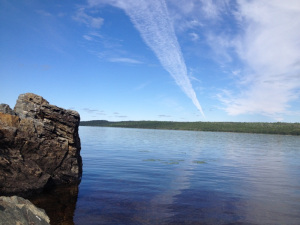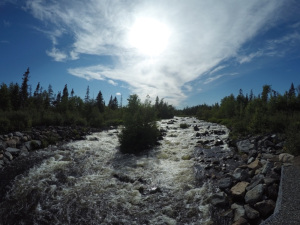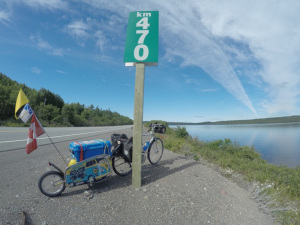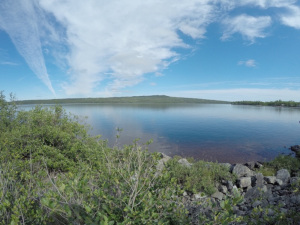 I got a little vistor by the name of Barbara who was living right near Rocky brooke. She invited me over if I needed a cuppa or anything and I said I would once I got the filming done , She when came back with a donation for the 100 MC, love you Barbara and thankyou for your kind offers and having a chat.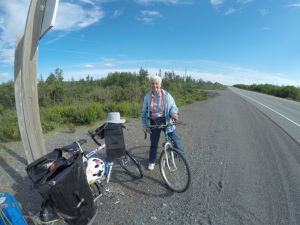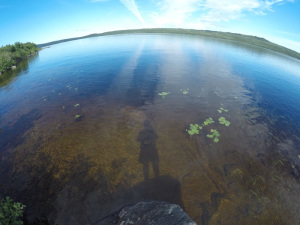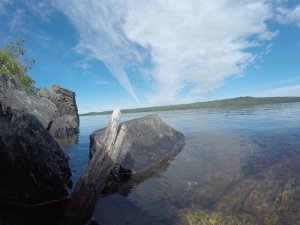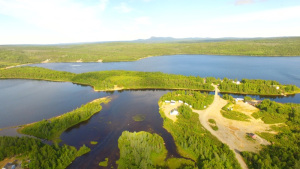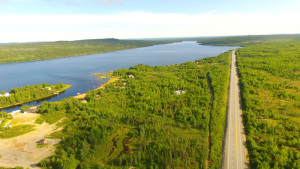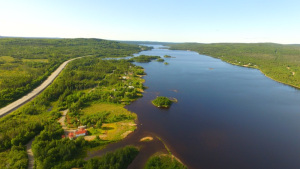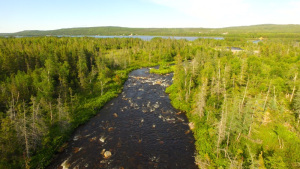 Then I cruised off on my little mission which I was going to make. I then meet Shira Biner who has just cycled over from Vancouver 7000kms alone, she is only 24 and weight about 120 pounds but has made it here in 58 days, Amazing !! A great young lady who has found a new way of life, She was booming with energy and I got so powered up with talking to her. Huge congrats to you Shira for going after your dream and I can see you have only just begun, Look forward to meeting you when I get to the east coast. Well done and enjoy the last 4 days of your amazing ride.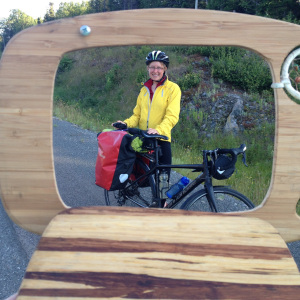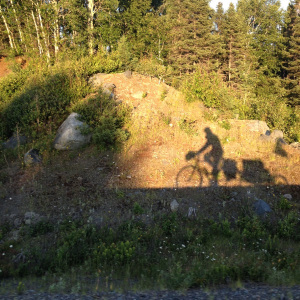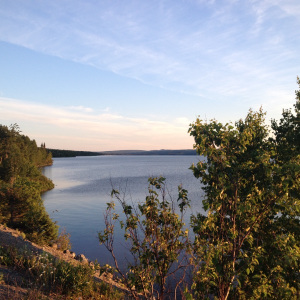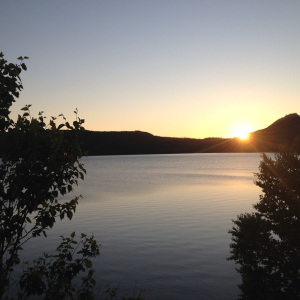 As I was coming into South Brooke I spotted a lake with the sun going down over it so pulled off to film it and get some photos , What a way to finish the day with, I had had a great day, no pressure and got 110 miles done, I was super happy. I set up camp righ on the edge of town, grabbed some food and headed off to bed as Im getting up early tomorrow as I have a little mission Im going on and if it comes off it will be AWESOME.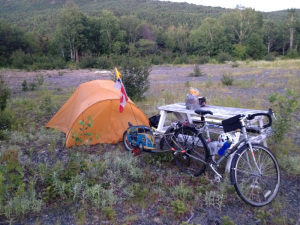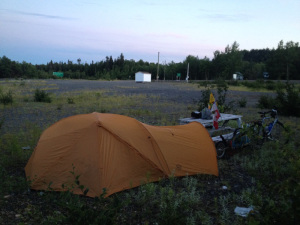 So a good day, people, sunshine, blue skies and some good miles. Happy kiwi is back again and I hope the weather stays nice as it sows off the cool places we are in.