Up and out the tent door by 6am as I wanted to get this day done and have heaps of time to chill in Port Aux Basques before I got the ferry back to Nova Scotia. Would that happen ? I bloody hoped so.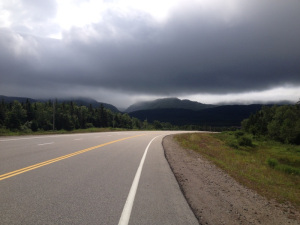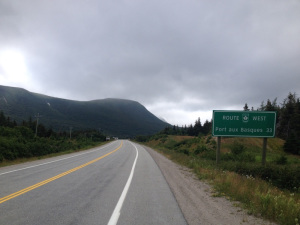 The winds were there pretty much all day but rain held until late in the day, but the winds got stronger the closer I got as if to say you aren't leaving here buddy, Haha I was yelling at it " you won't stop me today #$%… But I was also thinking hell you just might if you keep that up. Please stop.
I met some nice people at the few stops there was to make today, I was stopping at everyone because I just need rest, This week had taken everything I had to get here and had only been 7 days since St Johns but felt longer , a true good test of my character and I was happy i was making it.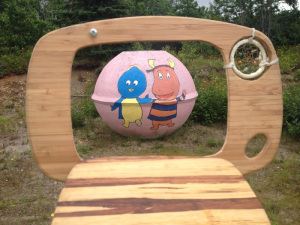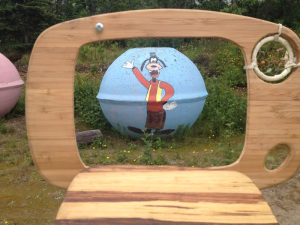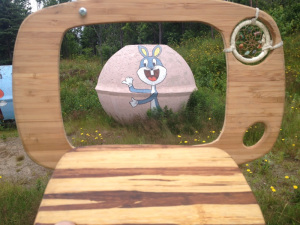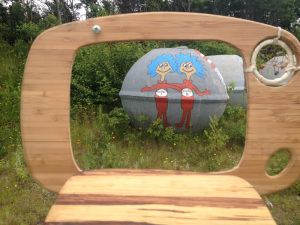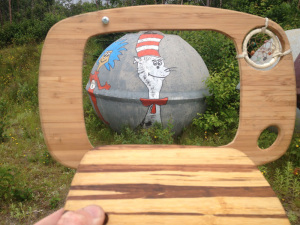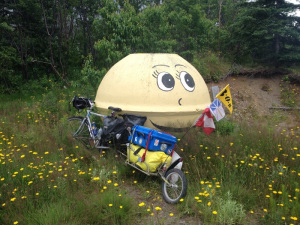 The rain started just 5 miles from the end but it wasn't much which I was happy about just the winds were CRAZY STRONG, wow A head wind around every corner will be one way I will remember this isl and haha. I arrived into town at 4.30 which was good after 80 miles, I stopped at the Coffee shop to warm up first and catch up a little online as my ferry wasn't leaving until 11.45pm. Heaps of time aye. Yahoo.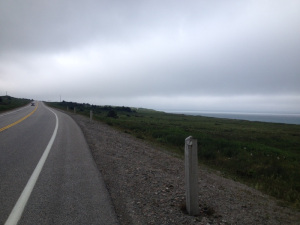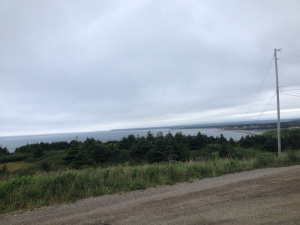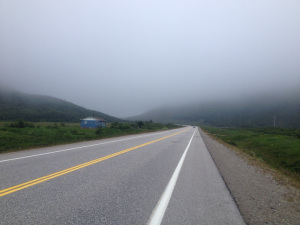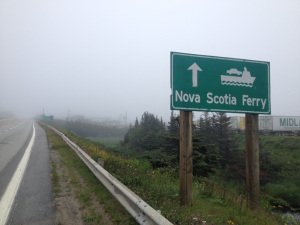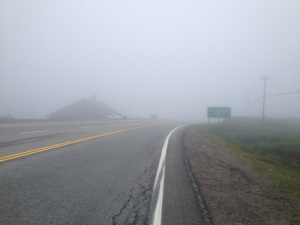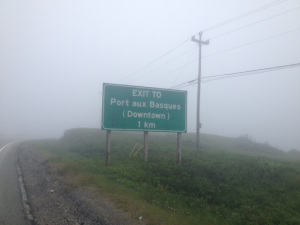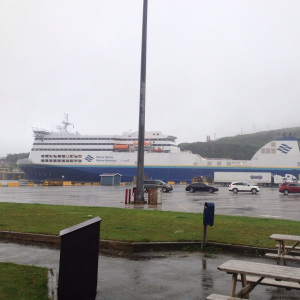 I had made the first 907kms of trans Canada Highway 1 which I felt great about, Now to get this ferry back across the ocean to the main l and and where I could really feel like i was heading west. I added up the kms so far and Im at 2900kms ,1800 miles in 27days. Not to bad i think. I feel stronger and riding ok I guess but are feeling better in the head everyday . It has been hard but fun as you can read and Im struggling to be honest to stay out here but everytime I get really down I met someone, or something happens that reminds me "its all Good jup brown" now get moving.
Huge thank you to everyone i meet on New Foundl and, I will never forget you and your isl and and I promise to be back as I only got a taste of what is there and Ill bring the sun next time. Biggest thank you to Craig Huxter and his family for helping me right from the start, Also to Rebecca and the boys who feed me beer and showed me around St johns the first night, legends, I ll be back for George St party next time. Also to everyone in Kings point for helping me with the drone thing, Showing me real friendship and hospitality to a stranger. Love yas.
I jumped on the ferry happy and tired, Nite . x