We arrived in at 7.30am and I only had around 20kms to get across the bay to Sydney. I had booked a hotel here as I had to wash everything and especially my body, I stink so much . I said good bye to a couple from Belgium and headed off. this is where I slept last night in the ferry.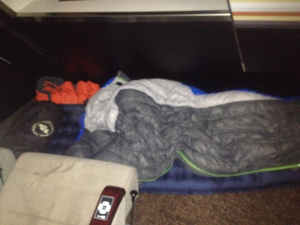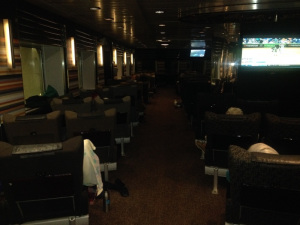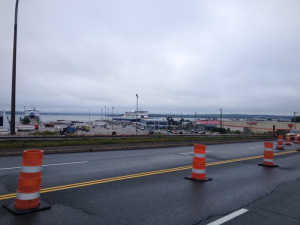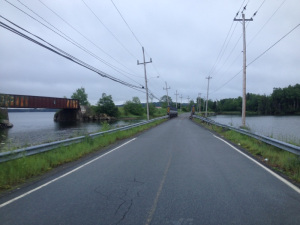 Along the way I found a Co Op country store and dropped in as I had a plan to make something for my Minion to ride on. Heidi and her friend helped me with the bits I needed and Then after a stop at the Dollar shop and Walmart for some fruit I found the hotel and jumped straight in the shower for way to long.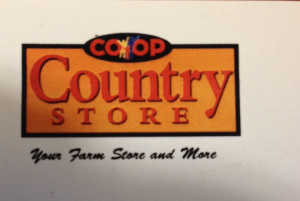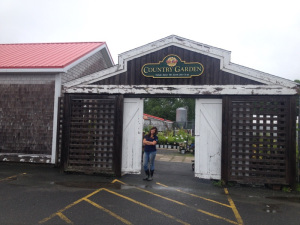 I did my washing and repacked my stuff and chilled right out. Then I got to work on building my Minion Bike. I posted a smaller one that I had seen a while back and Id been thinking of it the whole time, not being abe to find one I thought ill just make one .I love making things. What do you think? pretty cool aye.Minion driving with his mate co pilot checking the rear. Im hoping the wheels will spin in the wind, Already got a few kids looking my way which the whole plan for it, Its 4 the kids remember haha.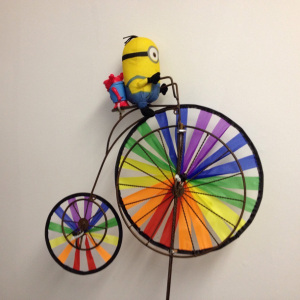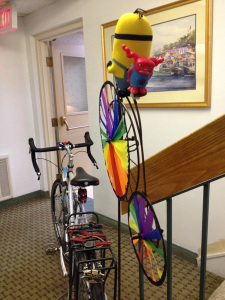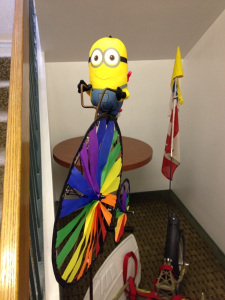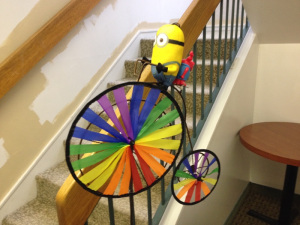 I have a radio interview with CBC in the morning so will call it early. Nice day chilling out and cleaning up. See ya tomorrow.
Big big happy birthday to my beautiful Sister Amber , hope you had a sweet as day .