I woke early as I was off on a mission to find a ICEBERG, yep sure was. Shira who I had meet yesterday told me about Kings Point and it was about 10 miles down the road and then 12kms off the Trans Canada Highway which I thought was well worth a detour. I made it to Kings point by 8am and after asking a pretty local lady if there was a iceberg near by she pointed about 100m away and said right there.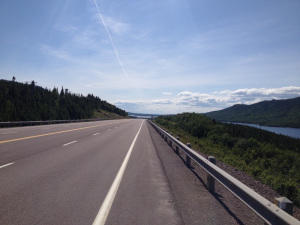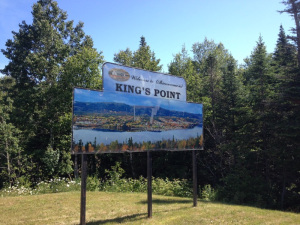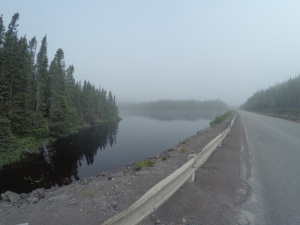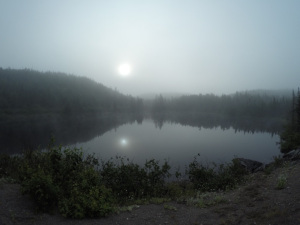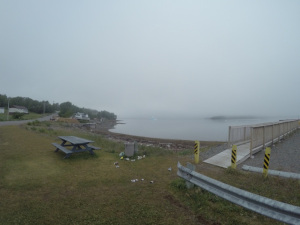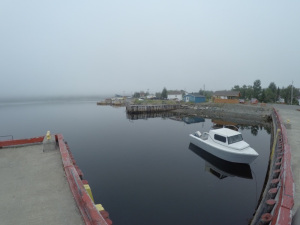 I looked over and bomb, right there in front of me was 2 big icebergs, I was blown away, the smaller one was right in front of the wharf about 100m away. I couldn't believe how lucky I was and with the fog that was around they looked amazing. I was the only one there, I had every camera going, videoing, the whole lot, One piece dropped off while I was filming, I think I got it.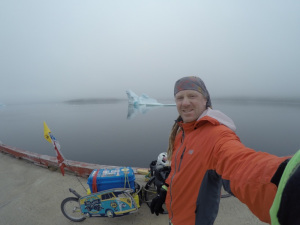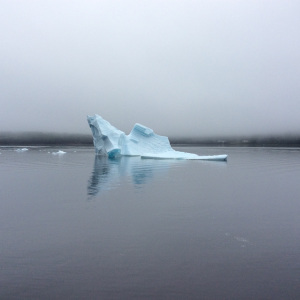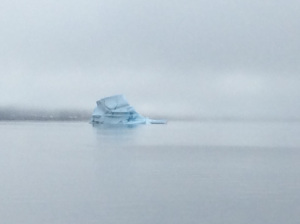 This was just what I had dreamed of and I started to get the drone out as I could see the footage I would be able to get.
This was where my day turned crazy, I started the drone as per normal and everything was good,. I took it up about 2 m and THEN – it went crazy and just started flying away from me flat out. I couldn't do anything apart from up and down, it was heading for the water and then a building, then powerlines, I was thinking WTF is going on, I dodged everything I could see but then it was gone out of view and all I could think was WHY?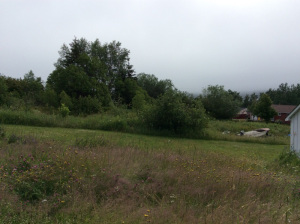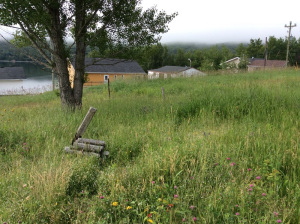 I then lost signal and started running up the road in the direction it had gone, I found a local man and he said "was that thing yours" I said yes and he pointed the way it went. He said it looked like it was dropping which I had hoped for and continued running up the road. He helped me look but we found nothing.
I searched around but found nothing, still lost for what had happened and why I headed back as I had shit recording al over the wharf.
Then I meet Tony who had come down to check the bergs out, I told him what had and we set off together on the mission to find a needle in a haystack or in this case a neighbourhood, haha but I wasn't laughing. I was thinking or hoping that I hadn't hit a car or smashed a win dow. We went through so much long grass searching but nothing and then Tony goes "Whats on the roof there" I looked up and there it was. Battery out , drone upside down. Powerlines right there beside it and I think it had hit the powerlines and flipped l anding on the roof. I knocked on the door but no one was home, Tony went and got a ladder and I climb up to see what was left.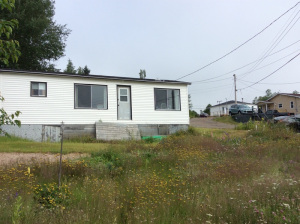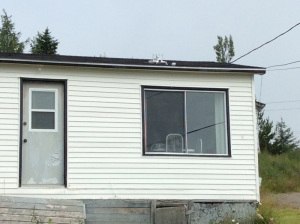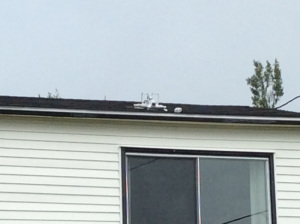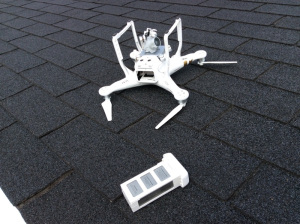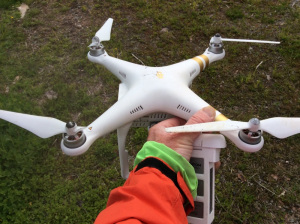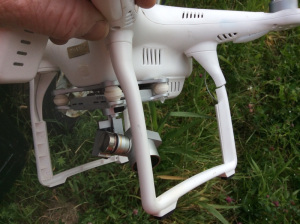 Propollars 3 out 4 broken, a rattle inside, cracked l anding leg, scratched a bit but broken up big time,
My dream of filming a iceberg here was over. I was just happy to find the bloody thing and can get it looked at and I hope fixed. Not a total lost. But I was gutted .
I thanked Tony and the other guy for their helped and packed it up and thought well Ill just get more shots of the bergs from l and. Then I meet Roger who had driven in where I was st anding. It was his l and I was st anding on and he came to say hi. A super nice man who owned the local café called "By The Sea Inn & Café" and he invited me down for Breakfast on him. I was heading to the café anyways but now was guest.
I met his wife and the pretty girl who worked there and sat right at the win dow to this view.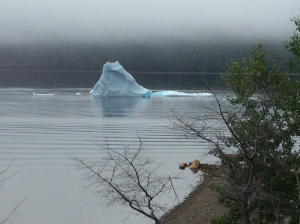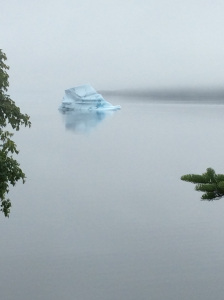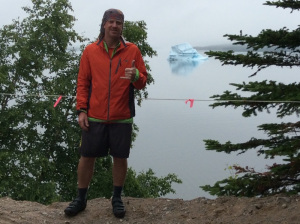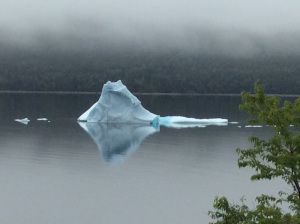 OMG it was awesome, a awesome breakie, great company and a view of a iceberg that just about makes it perfect aye. We chatted away about different things and I posted a few photos but then had to get going. The sun had come out so we got a few shots off the front of the café which is right on the Ocean. A beautiful place.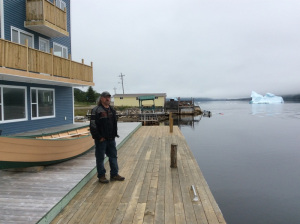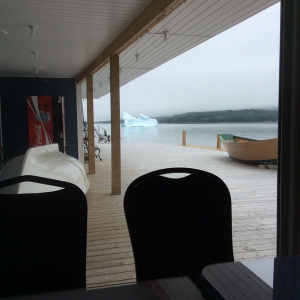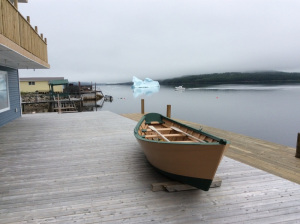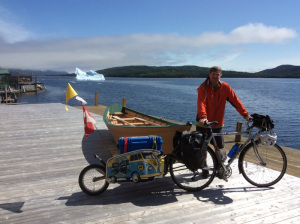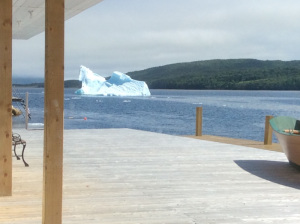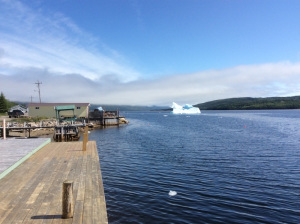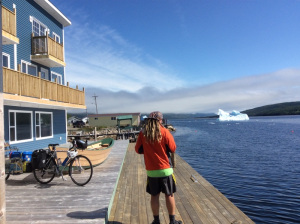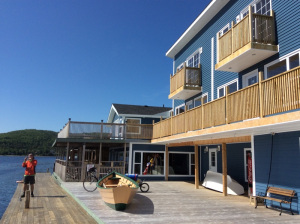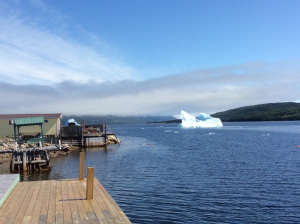 I went back to the wharf for a couple more shots and meet another friendly local and we chatted a bit. He told me about the area and how much these 2 icebergs had bought people to the area this year. I when had to get back on the road as I had been here for 3 hours and had a few hills to get over before I hit the highway again to then do lots of miles. This was going to be a long day.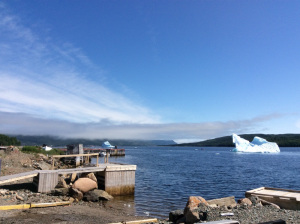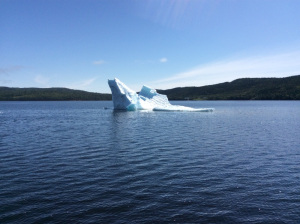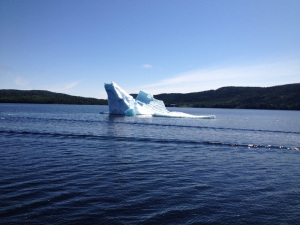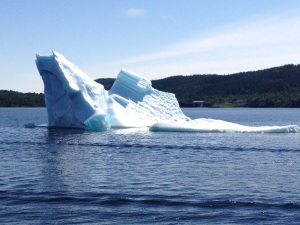 The ride went great and only a small head wind sometimes but a really sunny day, I got pretty toasted and burnt as I cruised towards Deer lake my goal for the day. I was going to hit 100 miles and I did with 103 for the day.So many lakes and nice views today and I shot lots of photos but sadly now there was no drone it is all from my head height only.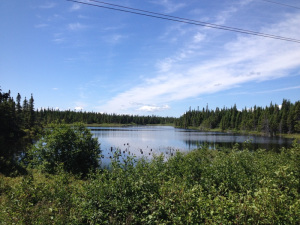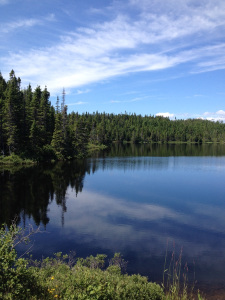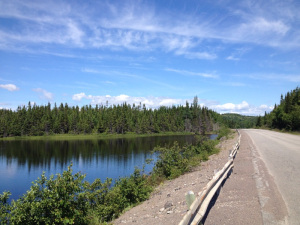 I got a flat tire to today which I noticed at a little stop I took, I saw a piece of wire and pulled it to then hear air coming out, but at least I was in a good place to fix it. That's sorted I was back out and still had a long ways to go.
I also had a Moose burger today and it was so yummy, a really nice meat. Had to have one aye. Ride not to I thought.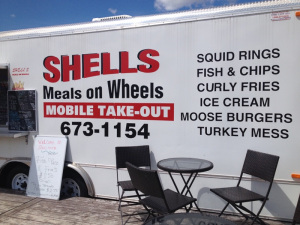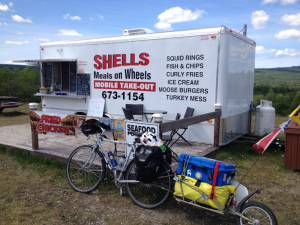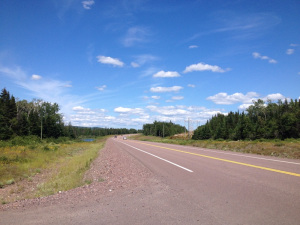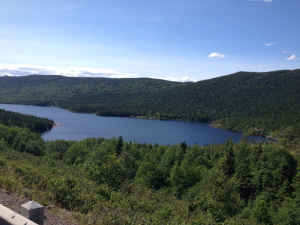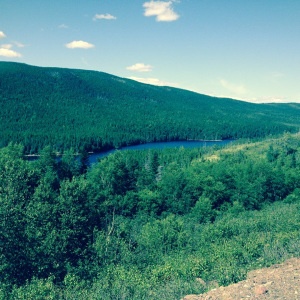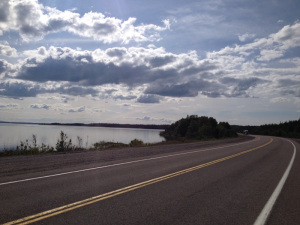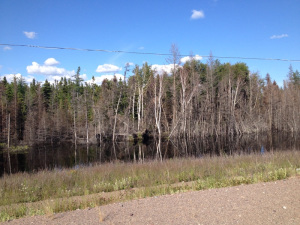 I arrived into Town at 8.30pm after starting at 6.15am so a bit tired and sad so I got some dinner and a coffee to then get told of a park just over the bridge which I went and found, set up camp and jumped into bed.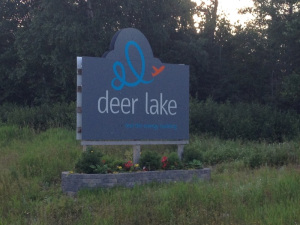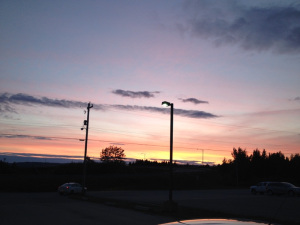 Still thinking of why my drone did what it did I can only wonder and look at whats left of him.
Im now 2 days away from the ferry and they aren't huge days, I think its about 265kms to the ferry so should get there in plenty of time for the evening one on Tuesday night. Awesome.
Nite all ,