I set off at 7am and straight off it was really misty and cold. I had all my wet weather gears on just to try and stay dry but I'd almost say the mist is worst than a rain. There was a mean headwind that was testing and it would stay with I mean against me all day long.
The views were still nice although I couldn't see the ponds and lakes very well , I did find this white ish moss kinda stuff which lined the ground along this part of the road. Looked a bit like snow I thought.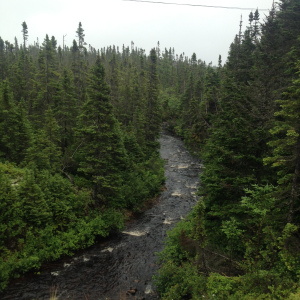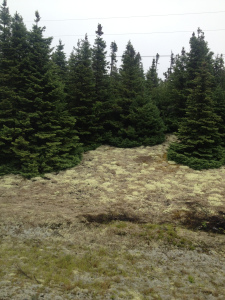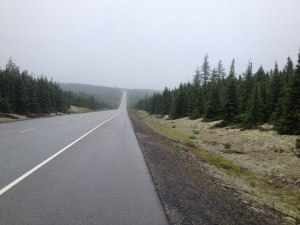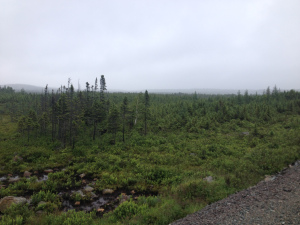 It was freezing cold and I had to wear my NB gloves, they were soaking wet but at least were helping keep the wind of my skin, I was swearing at the wind which made me laugh at the same time. It was so hard some times I wasn't even moving very fast going down hill. The locals keep telling me its the worst July since 93 and I wish it would just clear up for the week. let me enjoy the beautiful place it is here. I think this was one of the hardest days Ive had on any of my adventures, in the top 3 for sure. Character building I keep telling myself but thats when I was swearing at the wind, haha.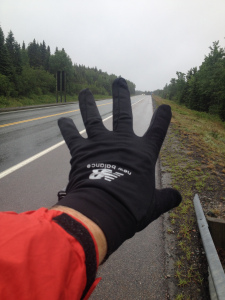 The road was pretty good , lots of ups and downs which I dont mind and at Gambo I found Joey's Lookout, the river was pretty cool with millions of rocks in it like stepping stones. The view wasn't that good today but the Hot chips I got from the caravan there were awesome. I stopped at every place I found today just to warm up and drink or eat something hot.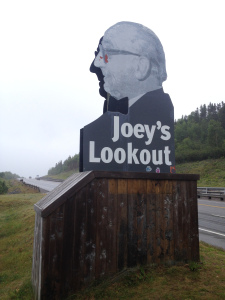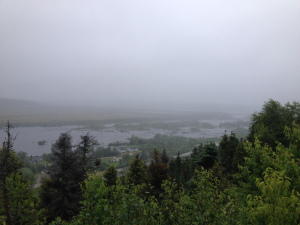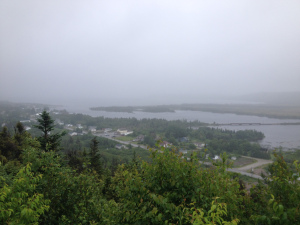 I managed to get to G ander which was 95kms for the day, I had wanted to get another 30kms but I was to cold and had had enough of the headwind. I found a hotel again as I was just to wet and cold to camp, it just wasn't going to warm up in the night and with a high of 8 today I just wanted to be warm.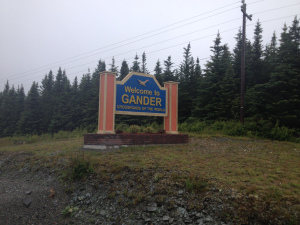 Im slowly getting around the isl and which I just wish i had more time to rent a car and really enjoy it. The place is amazing and so many places you could go and see for free. Ill be back here for sure one day. I highly recommend it . Another day done.