Up and off towards breakfast but before that they do the flag raising for the day, Everyone comes around and if there is any messages they tell them, flag goes up and it breakie time.
The boys have picked there days choices for what they will do and from 9am they do 3 – 1 hour classes in the AM and then 3 in the PM, moving , running and walking around all day long, Really awesome to see. Really strong bonds are made and you can see the boys working together and having lots of fun.
I got the drone going and did my best to be in the right lace at the right time and try to capture some great moments, I did photos and video and had a blast doing it. I got to talk with heaps of the boys and they all wanted to see themselves on the screen. Cute as. Of course all wanting to fly the thing too.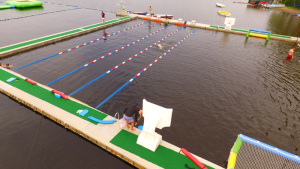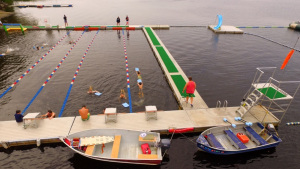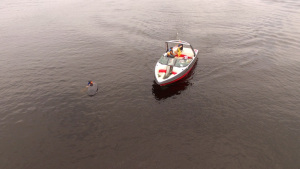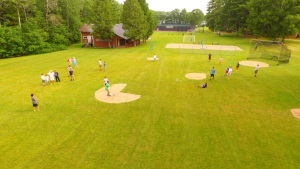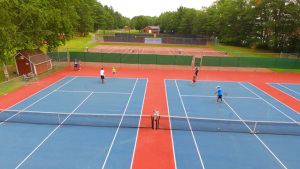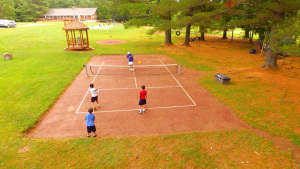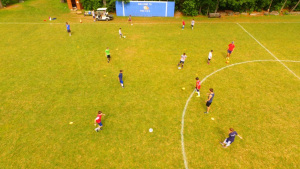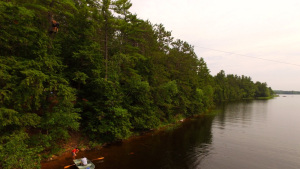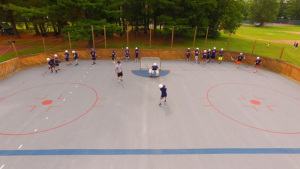 I got some sweet footage and Ill try to get some up here. I followed the ski boat around the lake and it was amazing to see it come out right. I was a bit scared as I couldn't even see the drone but just had to watch the screen and what was coming on the video . Then when the battery went low get it back in time,
Trying to keep the batteries charged was the hardest thing, might have to get more and another charger, they only last 23 minutes but if you do it right and don't just fly without a mission then you can get lots done with it.
I can see me doing this a lot, its so much fun and even just getting photos from above is really cool and shows you more of where you are. Check all these out. Cool aye.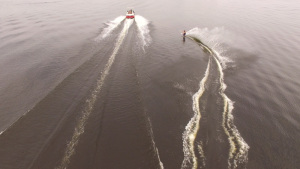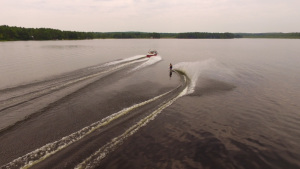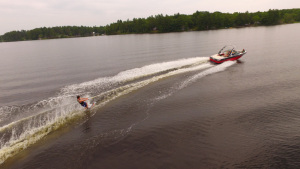 In the evening the younger boys did a Lip Sinc singing night show, it was really funny and great to se the whole camp coming out to watch and cheer them on, Its just busy enough here and it is organized very well. Great to see. Some of the boys have been coming here for over 10 yrs, kinda wish we had these camps in NZ aye, NO phones/internet, lots of things to do, free dom, team work , its all there and the kids love it.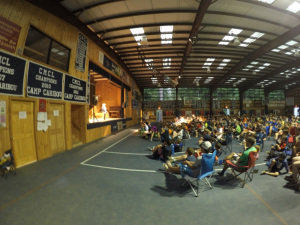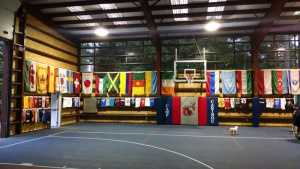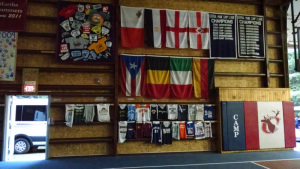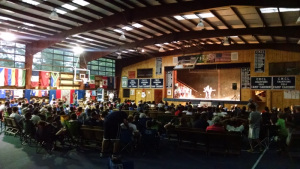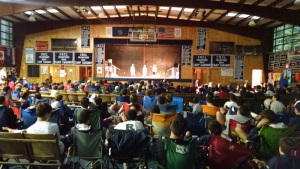 As I was leaving tomorrow I retired to get my stuff packed and ready and are sad to leave but I reckon Ill come back for sure and could see myself here for a summer taking photos and playing sports with the kids.
Huge thankyou to Bill, Martha, Joey T, all of Bills family who run the camp with them, all the coaches and mostly the boys for letting me be apart of your cool camp. I had a blast and hope you all like the footage I took of you.
Have a wicked summer, be good don't piss off the coaches haha.
Back on the road tomorrow and heading for Canada