2/3 days ago I had a message from my great friend Joe who is a PE teacher at Ellis Brookings school , we only meet in late may but it feels like we are old great friends, I just love what Joe does with his kids and well everyone that he meets.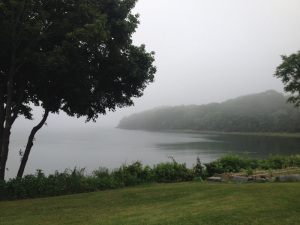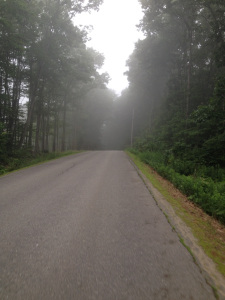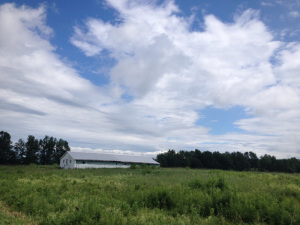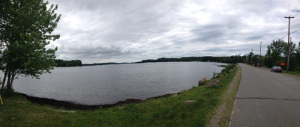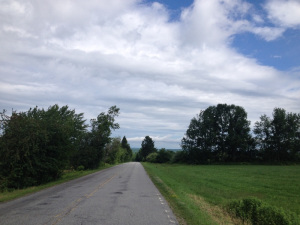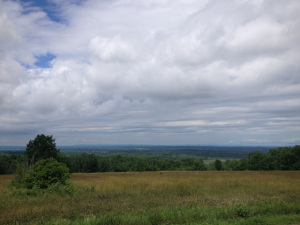 Joe is working at a summer sports camp called Caribou and when I posted I was in Maine he said come by if I can.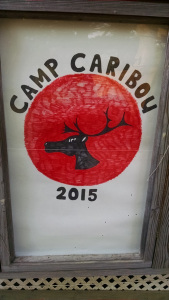 At first I wasn't going to but the more I thought about it the more I couldn't not go, So this morning I set the GPS to go to Winslow and to Camp Caribou. I had no idea where I was going or what would be there but I knew that if Joe was there it must be fun.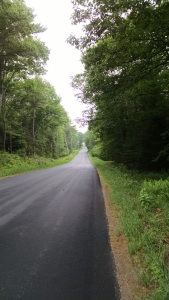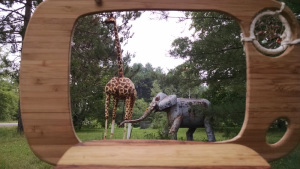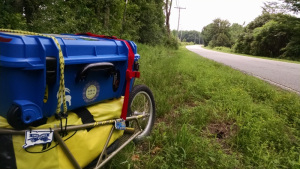 It was only 50 miles on the dot to get there and I arrived at 12.30pm, It was just coming to lunch time and I got to see all the boys straight away which was great. There are 250 boys at the camp from ages 5~18, All boys here and all they do is play different sports and make things and it looks awesome.
Joe took me on a tour and showed me around, I loved meeting everyone and seeing them all lots of different sports, Water skiing, soccer, baseball, tennis, sailing, rock climbing, wakeboarding, kayaks, rowing, swimming, arts and craft, and so many more. They pick 3 for the morning and 3 for the afternoon and there are coaches there to teach and watch them , really cool.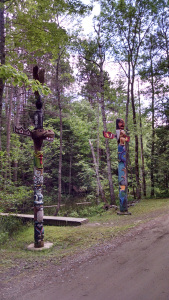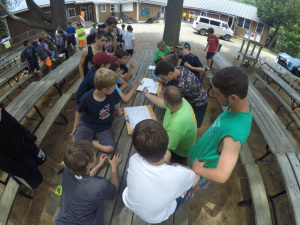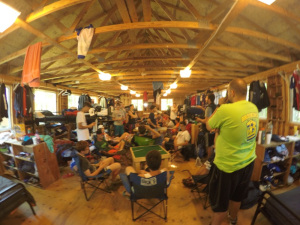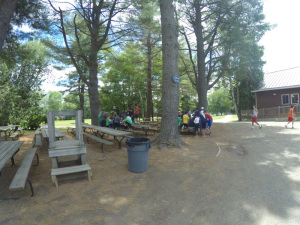 As everyone was busy I decided to get my drone out and check this place out from above, OMG it is a magic place and huge, right on a point with water ¾ the way around, the views as you can see are sic.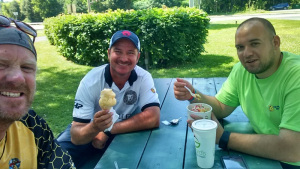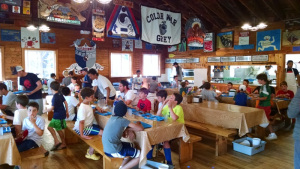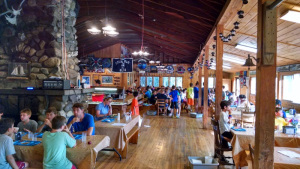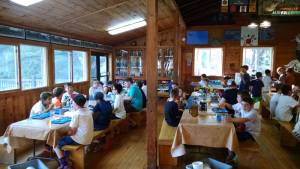 The boys loved seeing the drone flying around and quickly started waving and coming over to check it out. I quickly became the drone guy which made me laugh. I was able to take photos and videos of everyone playing. Check some of these out.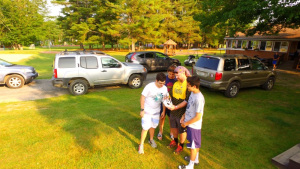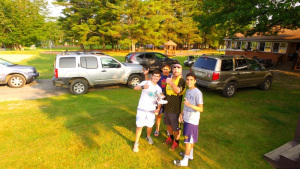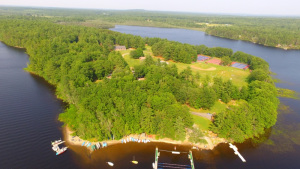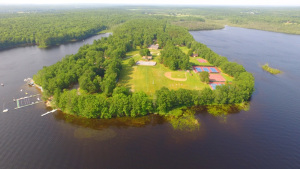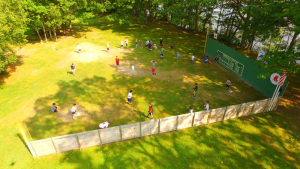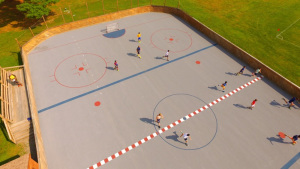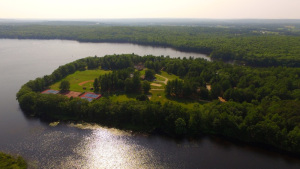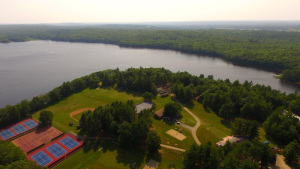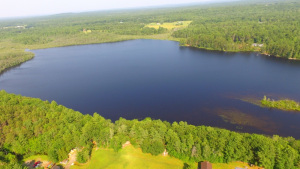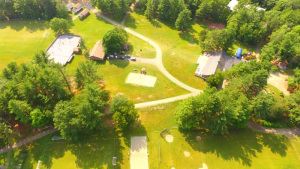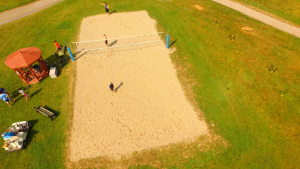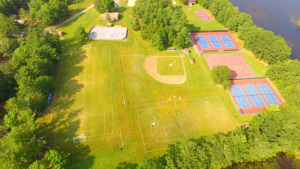 Before dinner they do the flag lowering and everyone comes around the pole and they salute before it comes down , then its off to dinner which is crazy , organized great but can you imagine 250 kids in one room . Awesome.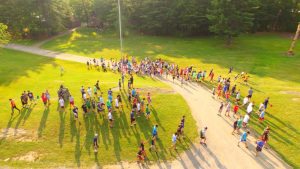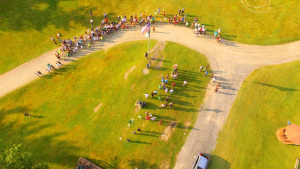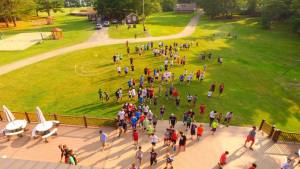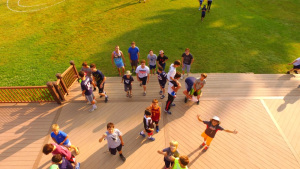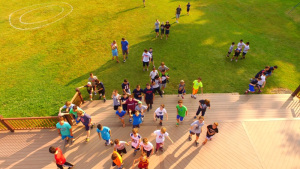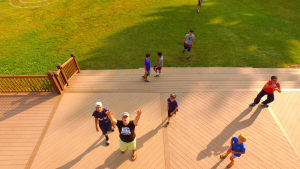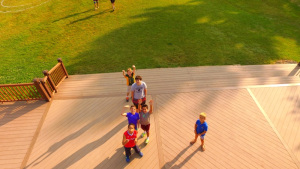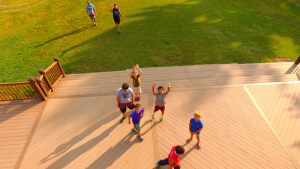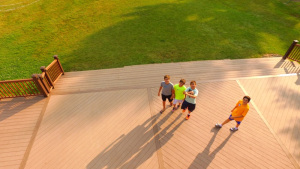 It was great to see how each group of kids had a older guy as their leader, big bro figure and they sat with the kids and were there for them 24/7.
I got talking to Bill and Martha who own the camp and showed them the shots I had taken for the day. They both loved them and Bill asked me if I could stay and do more tomorrow. I thought why not, I had been riding for 7 days, bum is sore, I could try more drone /go pro stuff and get to hang out with Joe and the kids so I said YES. They sorted me a bed to stay in and feed me well and I was happy to sleep and excited for tomorrow.
Thankyou Joe for inviting me to come here, I really love it and stoked I came.