We woke at 5am to get out on the road early by 6am, Tims idea and I said yes , silly me haha. It wasn't hot or even sunny early but a really nice riding temperature.
Along the way we found a lake and went over to check it out. There were a few swimmers in the water and that got Tim excited, a quick check on the water and he was in, swimming a lap of the boys. I sat on the wharf chatting to A local lady named Andria, her friend Nicola was out swimming training for her first Ironman .
I got the drone out for a flight and filmed Tim and Nicola while they were swimming, also grabbed a couple of aerial shots.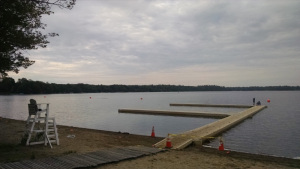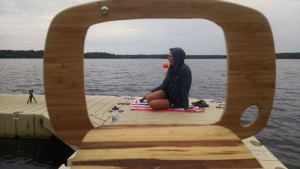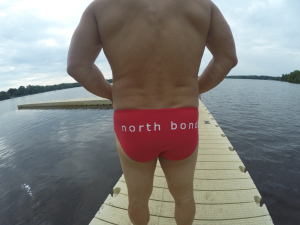 Andria was the first person to open the Dare 2 Dream door which I was bloody excited about. We chatted about how to go about what it was she is dreaming about and it was fun getting her thinking outside of the normal range. Making things more simple and take smaller steps. To then see her get a little clearer on how to maybe go get it. I cant wait to hear back from her later on.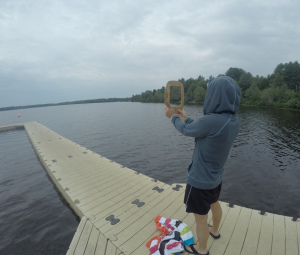 We shot off again and rode , cruising through lots of little towns and chatting with people we met along the way. Having the trailers on is a real people puller. Awesome.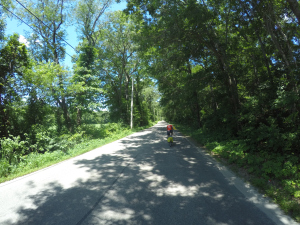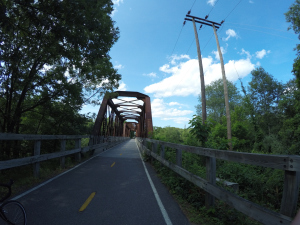 As the day went on the sun came out and it warmed up nicely, then a few drops of rain . The one huge thing that happened today was we past through Boston and the finish spot of mine and Patrick Sweeneys USA transcon run. Me ,Pat, Shacky and Vanessa traveled 3423 miles from LA to this Beach in Boston, I had to stop here on my bike as I want to go from here and back to Huntington Beach California Via Canada. It was awesome to see here again and made me think so much of everything that happened on the run. Couple of quick photos and we headed off through the city and north.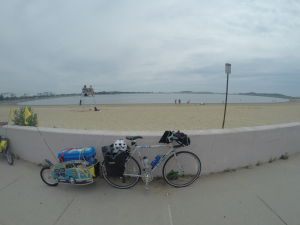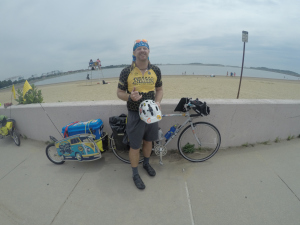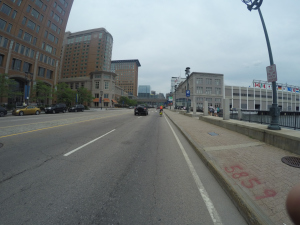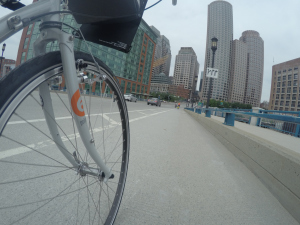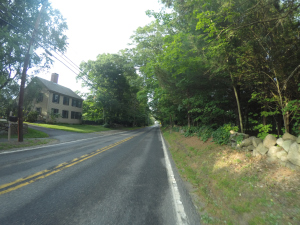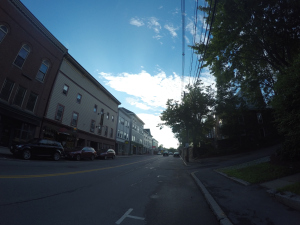 We stopped for food a few times and finally made it to a camp spot around 7.30pm. set up the tents and lay down to rest. Checking the route for tomorrow, we will get right into Maine and looks like a bit of beach coast road so looking forward to that.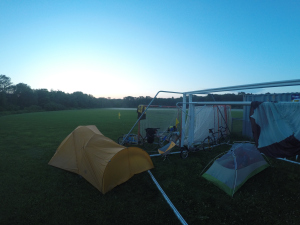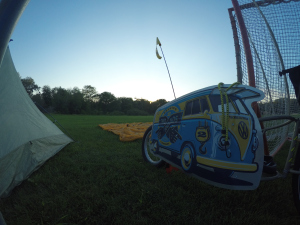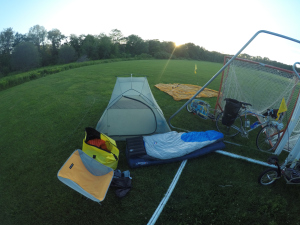 That's it for now, better sleep , nite all