We had to sort out a few things and send off gear we didn't need. I also made my Dare to Dream door that I will explain more on later. Repacked the bikes and headed off towards Boston. We started around 10 am and with no plan of where we would get after stopping to get Tim a sleeping bag from REI in Providence and a few other small stops.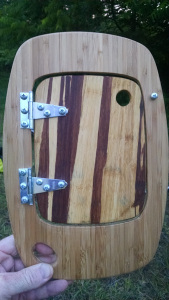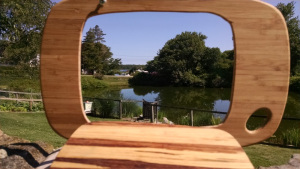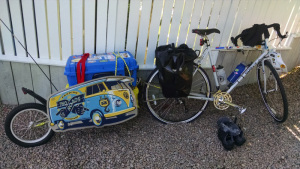 It was a hot one out and we had to get a ice cream after lunch time which was huge and way to much but I still managed to get it down. You might be surpised as Im going to eat better this adventure and Im 2 out of 2 for Salads at lunch time and my norm of shit foods. Im excited to see what will happen if I this the whole ride and well try harder to eat well. The salads over here are really big so I get lots to eat and its all good for me so Im happy as.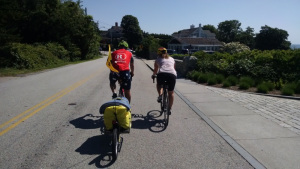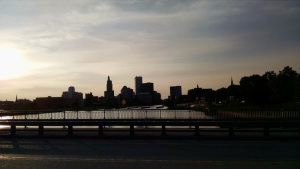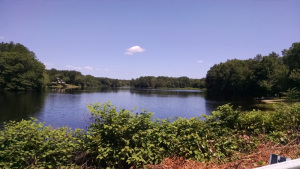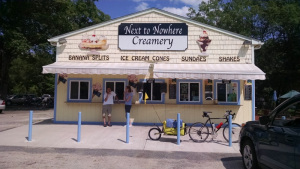 As the sun went down we hurried to find a place to a place to camp and only just got the tents up in time . Some field we found hid us from the road and it was fun to unpack my new Big Agnes tent and sleeping pad they hooked me up with, I went the bigger 3 man tent this time as I wanted to be able to relax and have room spread out. We are out here for 3-4 months and after camping lots on the run in a 2 man and not having much room I went big. Also got a cool lighting system in them which Ill show you soon. Great to have the support of Big Agnes and their gear is awesome. Thanks so much .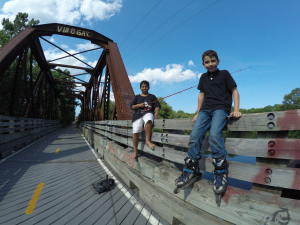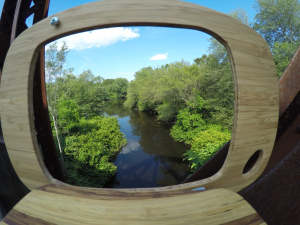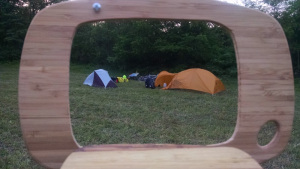 Legs and bum are feeling better today after the 66 miles we got done, Slowly it will come right and I was happy with today again and had fun riding along chatting to people who saw us, we do st and out a lot with trailers behind our bikes and I really like that as more people want to know what we are up too. We have a pretty story to tell and then getting the word out about the 100 Mile Club is super fun too.
We will get to Boston and the ocean point where we finished the run tomorrow and then for me the unknown road begins and we can head out and discover Canada on our Surly bikes.
Thanks so much to everyone who is already watching and following us, Sorry to be a bit behind and I hope to do my blog everyday I can have reception and will be posting lots of photos and videos I hope up on Social medias.
Remember if you have any friends or families on Canada I would love to know and I hope we can meet them along the way , Also the West coast of the US
See you tomorrow, Nite all