We were up and had a big breakie then headed to Two roads for it was time to ride. I had only done 2 rides in the last year if not more and I knew I was in for some pain. I did a 50 mile ride in Steamboat Springs 2 weekends ago and then a fun MTB ride with Tony and Briar there too , a total of around 6 hours training, Haha I was in trouble aye. But when you put your mind to something that is the last thing you think about you just try and do it. It will work out. Well I think so and believe you should too.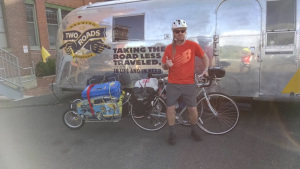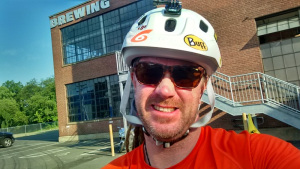 We were a little late and headed out after a few photos from the Two Roads car park, The Adventure of riding across Canada had started.
Now to tell you what we are doing as I really haven't had time to explain it to you , We were starting in Stratford CN and would ride north to Boston to the point where me and Pat Sweeney had finished our US run on May 9th 2015. Huge thankyou again to Shacky and Vanessa and pets for crewing for us over the whole 114 days of the run who without it wouldn't have been such a success and no where near as much fun. They are to Awesome, xxx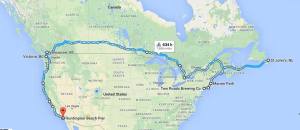 Then from Boston we will go north east into to Canada through Nova Socita and out to the most east point of Canada called St Johns. From there we will pull a u-turn and then ride right across Canada to Prince Ruppet point which we have been told is the most West point. Some 5000 miles I think. Sorry I need to update this map.
Then we will pull a left turn and ride south through Vancouver and back into the US and go down the West coast all the way to Huntington Beach California. Something around the 10000 mile mark for the whole trip.
Haha is my bum and body ready for this, Hell yeah I hope so because we are going.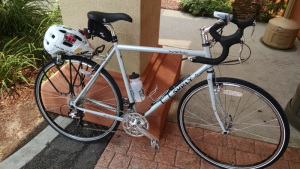 We had bought BOB trailers for our gear and we loaded all our gear on and man was it a surpise for how heavy it all was. Even just turning corners was a laugh but you soon got use to it. The weight was a bit different as we found out on the first tiny hill we hit , Slowing us down to a crawl. I knew right away I had to get rid of gear and rethink the whole idea. Haha I love it.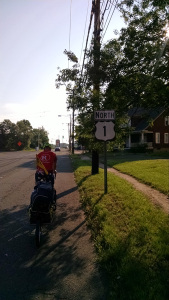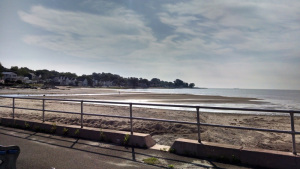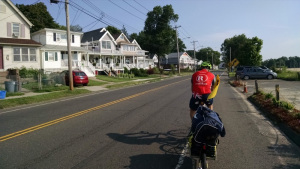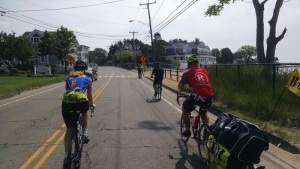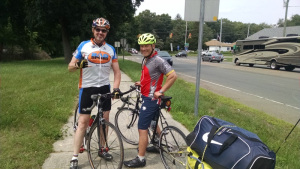 I was taking a bit more than I needed as in I had my drone with me in a protective box to film and take photos of the cool amazing places we would go through. I wasn't not taking it so had to accept that my gear would be heavier but would be worth it later. I want to show you all a real cool angle of where we will be along the way. Drones do this and I promise you will like it.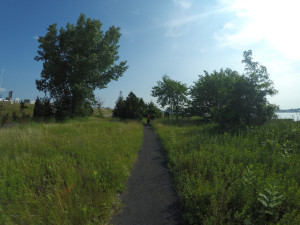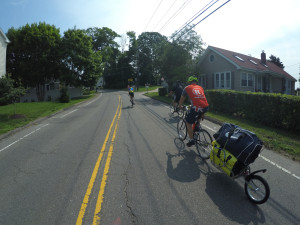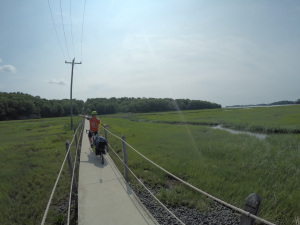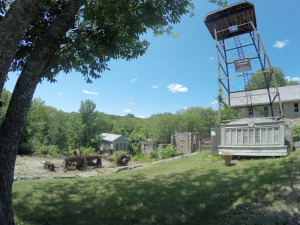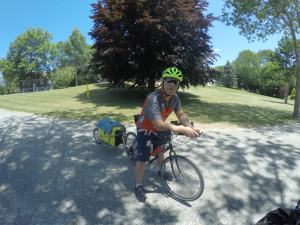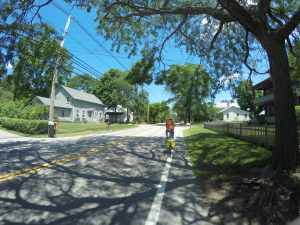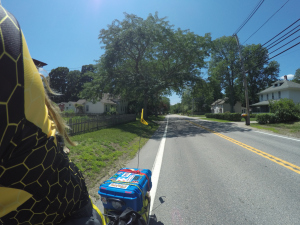 We followed the route that Google maps Biking was telling us as we headed for Rhode Isl and and to Watch Hill. I was excited to go back here to See Lyman and Olga Goff who are my newest US Family . Super cool amazing people.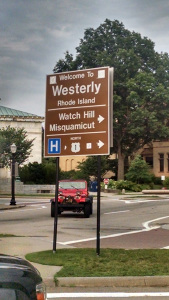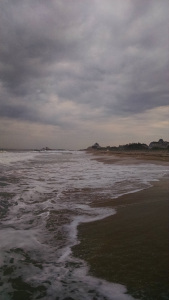 We rode well and didn't take to many stops and I wasn't to bad or slow until later in the day as I got tried and new biking muscles got tested. Now I don't have biking muscles so I soon found out how unfit biking fit I was. Haha My bum also had a pain in it that you only get biking and all I could think of was if its this sore now whats tomorrow going to bring. HELP ME !!! We met lots of cyclists along the way which was great.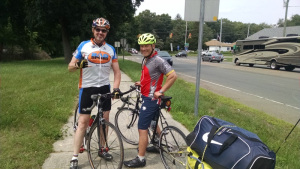 We arrived to Watch hill at 7pm to a awesome diner and lots of smiling welcoming faces. I was home and happy to be here. We had a awesome dinner and told stories. Not having many answers to questions like "Which route will you take" as we didn't really know yet, haha we are going to see what happens and comes along and go from there. Before we ate we shot down to the ocean for a swim, well tim went in and I just cooled my legs, it was cold. Taylor Swifts house in the background on the point.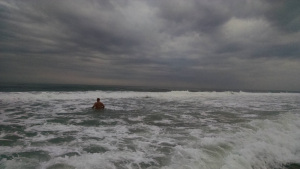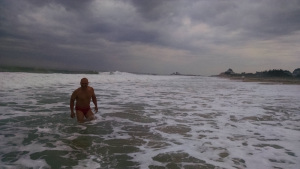 Didn't have time to drop this online and Im sorry for that as I needed to sleep and pray my bum would come even a little better. It was after 12am that I switched the lights off and I couldn't have been any happyier with the ride starting well and we had done 99 miles in 11 Hours 30 mins on the first day. This is the most I have ever ridden a bike .