We picked up the bikes and got some photos with the Devils gear team, Huge thank you to the whole Devils gear team especially Jonny B for sorting it all out super fast. Then we rode them to the train station as we had to get south a bit to Stratford Connecticut to the Two Roads Brewing Co where we had a Send off party to go to. When we got to Two roads Carpark we decided we needed to do a test ride, tim failed the cone test haha.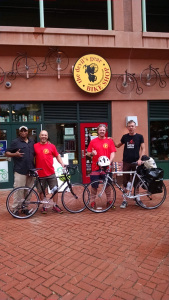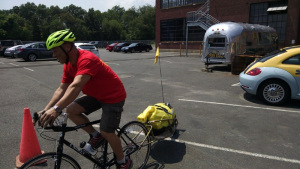 The Two Roads Connection came around in a cool way of meeting people and talking about things to then have their support was a great thing. I was so happy as the Two Roads Tag line for the company is "The road less Traveled" something I'm on almost everyday. I want to say a huge thankyou To Whitney George, Brad Hittle and the whole Team for your amazing support and letting us work with you on this adventure. It is awesome to find great people and a great company that is keen to support me and the charity I believe in and well not to mention my way of life . Thankyou.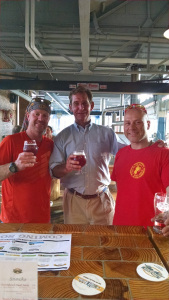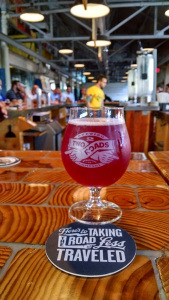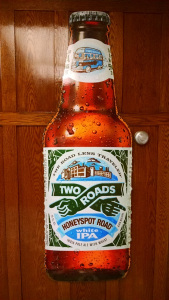 We went along to the bar in the evening and talked to the people who were in for a beer. Two Roads were giving $1 per beer sold between the hours of 4~8 and there was a good crowd in .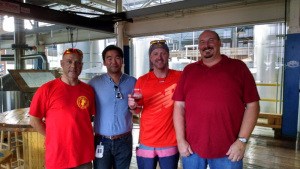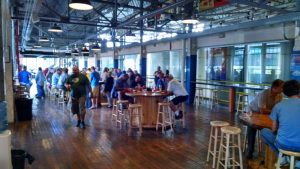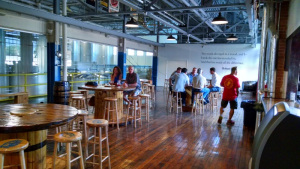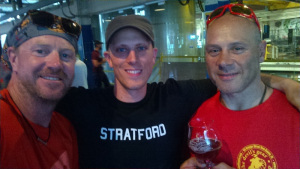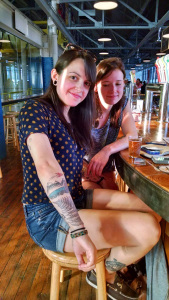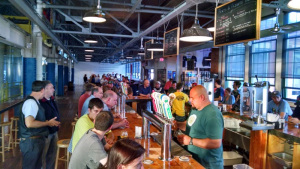 We went around thanking everyone and telling them that their donation would go to the 100 mile club who I did my US run for and now will continue raising money and supporting for this ride. I just love the 100 mile club and everything they do and are. Everyone was super friendly and we had a great time telling and listening to different stories. Thanks everyone.
Check them out at www.100mileclub.com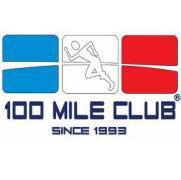 After that we headed back to the hotel to pack up our stuff and get ready for a 7am departure in the morning on this crazy Transcon Canadian ride. I was so excited and thought I might not sleep but died as it had been a busy few weeks getting everything ready .