The 5am alarm was nothing as I had one goal only today and that was 33 miles, that would take me to the point where tomorrow morning I could join Pat, Shacky, Vanessa and some friends to run our last day of this adventure. The sun was shining and I was off towards Boston and the end to almost 3 weeks of pushing myself like never before and so happy I did.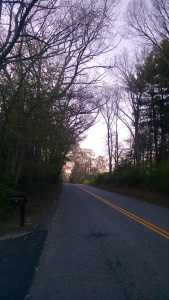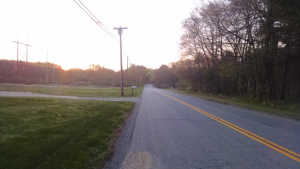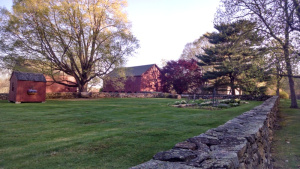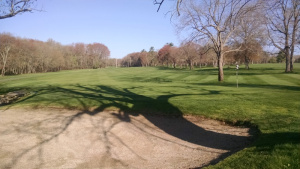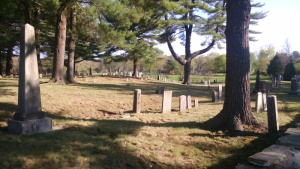 about 9 miles in these fine gentlemen said hi to me and told me they had seen me a couple of hours ago and asked what I was up too, they had been rebuilding this house which was built in the 1700's. John on the left sorted me out with some water an fruit and wished me good luck for the rest of the trip, Thanks so much guys.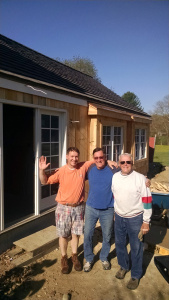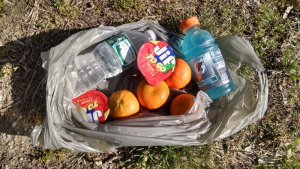 Then down the road came the SUMMIT SEEKER!!!! Yes my h and went up and a smile beamed out as I saw Vanessa and Shacky pull up, they have been there for me and Pat from day one and crewed us the whole way, well while I was there but always sending me love and notes of what was ahead while I followed them across the country. They had come out to help me and walk with me which I was truly stoked about. These guys are way to awesome and man can they crew, doing more than is needed everyday and I really missed them. We chatted heaps about what had gone on over the last 2 months and laughed lots on how hard this kinda thing is to do. Looking at maps 24/7, planning rest stops, hotels, camping spots, Shopping , meeting people and trying to make time for finding media to help the event is so much to do , oh and taking photos and making videos . Then trying to find time for yourself , they did it everyday for 113 days and for the love of it, Helping a friend and a kiwi who they didnt know. I will never forget what you have done for me and if i can do something to repay you just ask. Love you both and pets of course and cannot thank you enough. x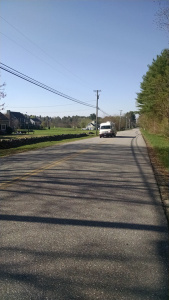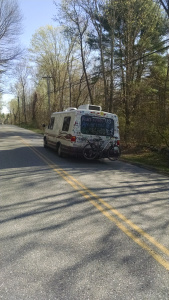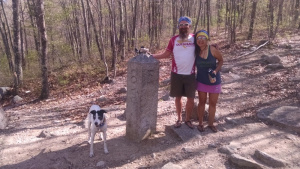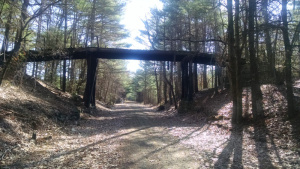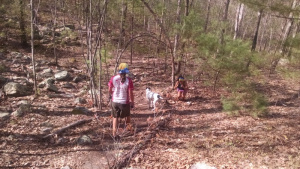 On the trail we walked was the Massachusetts boarder and also just a little side walk was Rhode Isl and boarder too,So we got nth of them ticked off and continued along the 8 mile trail.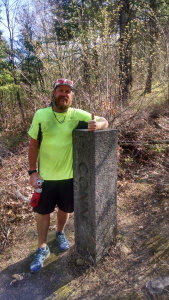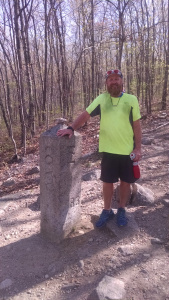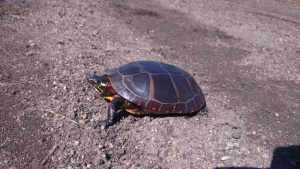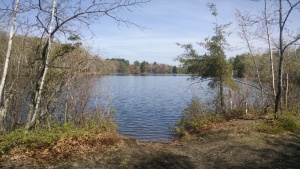 I left them to hit the road again and well yes I had to have a ice coffee of course, See the sign I found in Dunkin Doughnuts – KEEPS YOU RUNNING, I think so too. haha.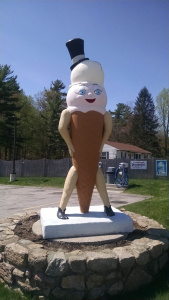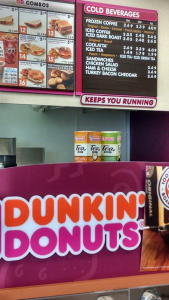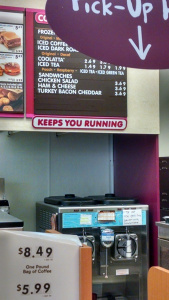 These just a few shots from the day.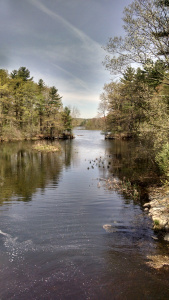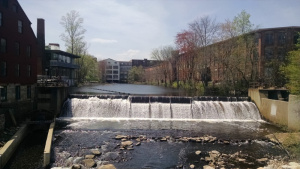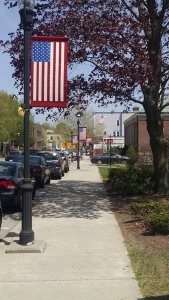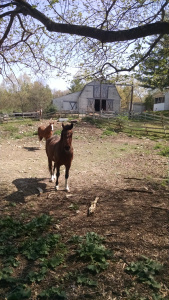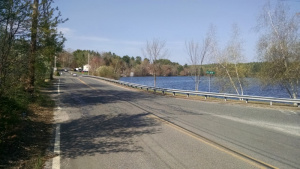 I took a little longer than I thought but got to Hopkinton around 5.30pm to finish right on the Boston Marathon start point, My goal and focus for the last 3 weeks so I could meet Pat and we could do this last day together .Man was I happy to get here, I have almost nothing in my tank left to give apart from 30 miles tomorrow. Nothing will stop me from getting it done. I will smile like never before i reckon, We had come from Huntington Beach California 3400miles here to Boston. It's time to celebrate everything that has happened and what you all have helped us create, for the kids of the 100 Mile Club. Ill write more on this in the next week but I gotta get some sleep so I can somehow keep up with Pat tomorrow.
I want to say a huge thank you to everyone who donated today, man some big numbers coming in and We can't thank you enough. Sweet dreams all, Love yas