Apart from one noise right by my tent no ghosts came over from the graves only metres away from my camp spot. It was suppose to rain early but I got lucky and it held off pretty much all day.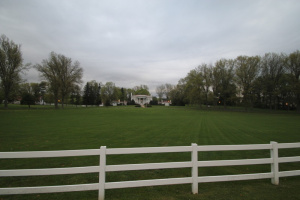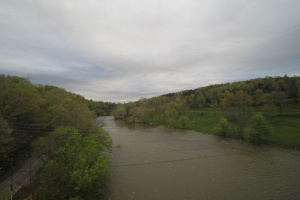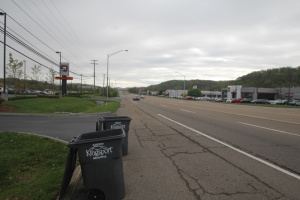 Pretty good shoulder all day expect last section as I cruised up Hwy 11 towards Bristol Virginia, I made it there at Mile 26 and it was a happy moment, I still have ages to go but I get to focus on the White House now which is about 2 weeks at most away. Thats exciting. Here are some shots from today, As you can see the clouds were awesome today. I just love them.
One song I have been listening to everyday a lot is this and I love the crowd in the background screaming with happiness. Music is so so powerful and makes me feel awesome.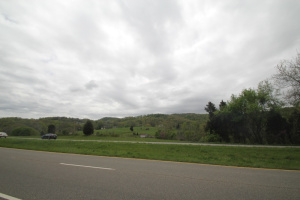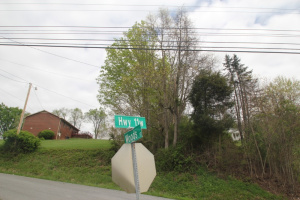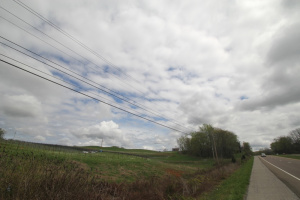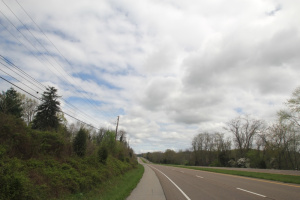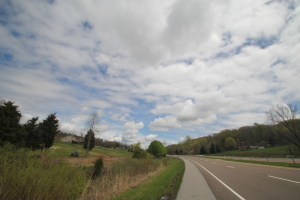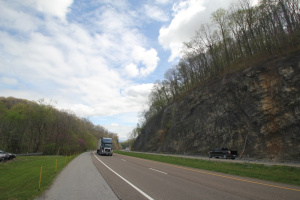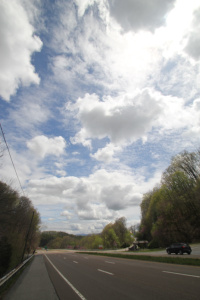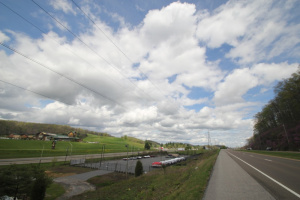 Just before Bristol I found the big guitar building that Pat had posted last week. The country capital by the looks of that. Not my choice of music but if it makes some shake their booty and smile it has to be good.Then the sign I had also wanted to see pop up. Welcome to Virginia yahoo I was here.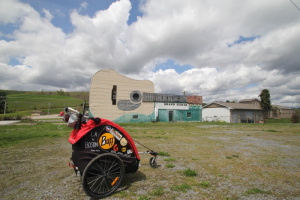 Then just up the road I saw these two blokes coming walking up towards me with their backpacks on. I asked where and what they were up too and the boys were from Sweden and are hitch hiking across from San Fran to New York. We walked together for about a hour which was awesome. They were trying to hitch up to Roanoke from the interstate road. So awesome to hear their stories and share ours. Thanks for saying hi boys, Have a great time out there.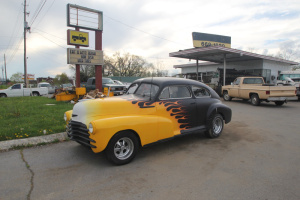 It's NASCAR weekend here in Bristol and after 3 days camping I was ready for a shower and asked at a couple of hotels and even motel 6 which is normally 40-50 bucks was asking 200+. holy shit I thought Im going camping again. I headed out of the city more and found another one which was normal prices so thought I will stay for the night. I did 36 miles today and it has been a good 12 days on the road. I going to hit the maps tonight and sort out the trail to Washington DC, Yes thats the next big goal.  Sleep well all. Check checking our "Run With US America " facebook page for heaps of photos and daily reports from the team. Thanks for your amazing support.