The day off I didn't plan but are happy to be taking it. After finding the Commo dore hotel I was happy to be have the day off and slept in . well until 8am anyways which was nice. Nothing to get up for early and only a couple of things I wanted to get done today and then just chill right out.
Kathy the owner had a mean breakie on and I ate heaps before retiring to my room to get some work done. I had to get a few emails and photos off to some sponsors as with out them I wouldn't be here. I really enjoy working with companies and they are amazing to me which I couldn't be more happy for. Check out the sign in front of hotel, Just for the Run with us America team, awesome.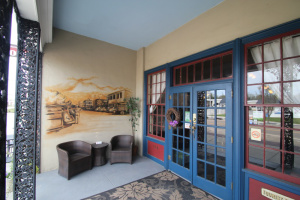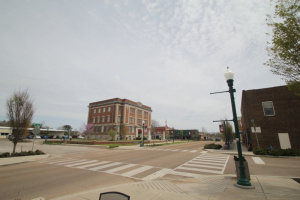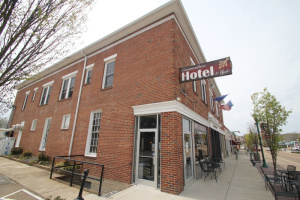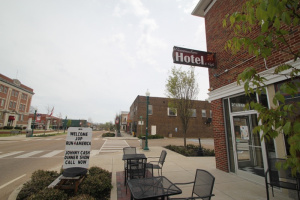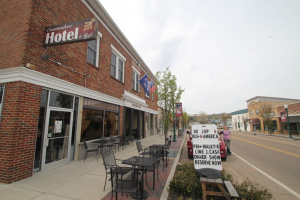 About mid morning Kathy came in and ask me if I wanted to have Easter Lunch with Micheal and his father Rol and which I thought was really nice of them and said yes. We headed out to their farm about 5 miles out of town where a yummy Ham and potatoes was waiting. So much fun being able to get to know people and I really enjoyed myself . They sorted me out with a great route for when I go from New york to Boston on the last stretch, sounds like there is some nice beaches and places to pass by. Just want to hurry up and get there aye.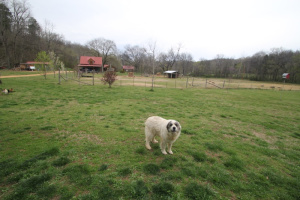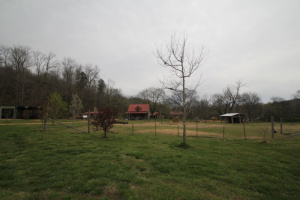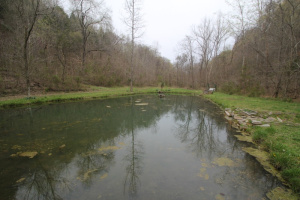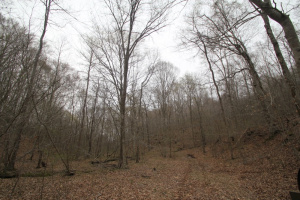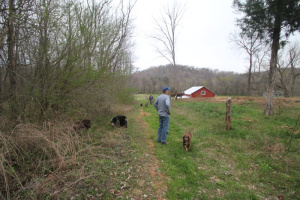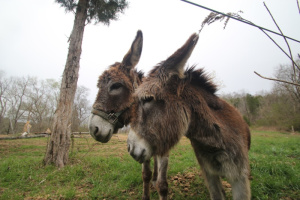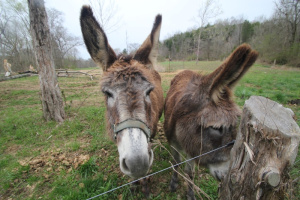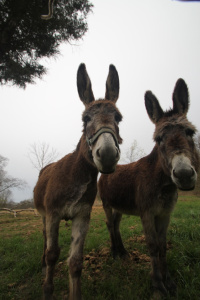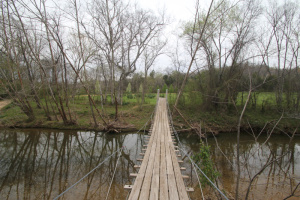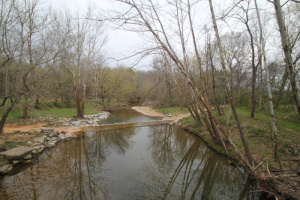 Then Micheal took me on a tour of their farm , they have 400 arches and have restored a few building s and built some new sheds , really nice place with heaps of trails around. Even got a cave system in their backyard.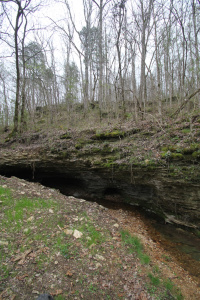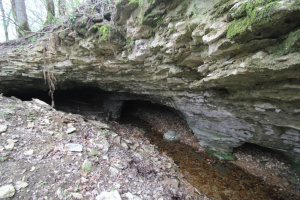 I really had a awesome time today and cant say thankyou enough for Kathy and Michael taking me in and really looking after me .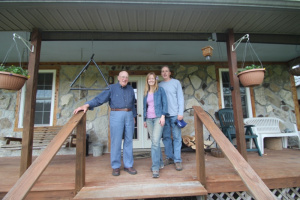 Then I went home and repacked the buggy , It was felling abit heavy so again I cut my clothes and gear, 3rd time I reckon but this time I cut good. I hadn't used some of the gear the whole trip and wasn't going to so I sent it back to Dallas to JDK, Ill be heading there when I finish.
Then just watched a movie and listened to some youtube music clips. I needed this nothing day a lot. Now I feel refreshed and ready to get to Nashville and on to Boston.