It was a cool night last night and my hide away camp spot was great , didnt get told to leave so I was happy. I headed off at 7am and had the goal of Linden town. I was aiming for here as as I could see the hotel there was the only one for miles. I wanted a shower.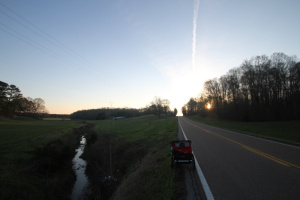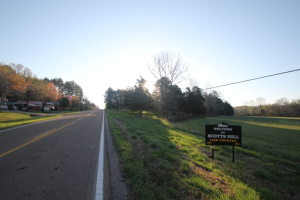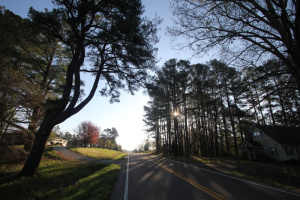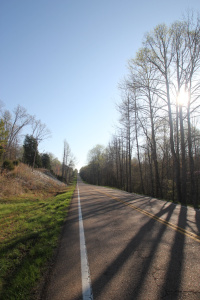 A great sunrise and not a lot of traffic on the roads for a start but got busy later, The road was pretty narrow and a lot of cars were stopping as my buggy was sticking out a lot. sorry. I pasted through a few small towns and some nice countryside on the 34 miles I did today. One thing i did notice was everyone was out cutting their lawns, I mean every house had some riding a mower.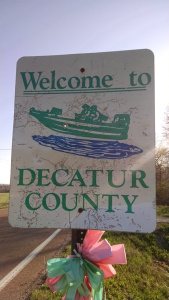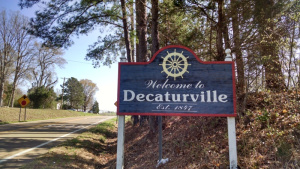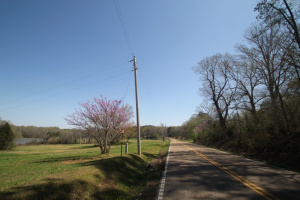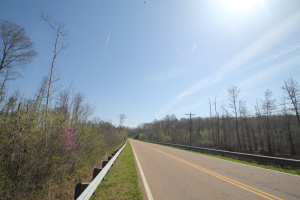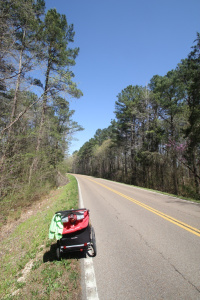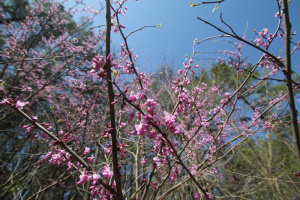 There was a lot of water and rivers on route today which was nice and I went over the mighty Tennessee river mid run. Pretty big too , I need to see where and too it runs too.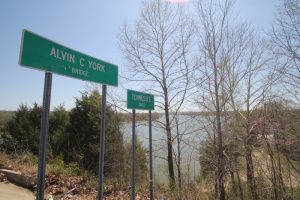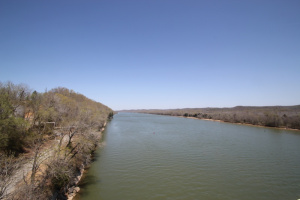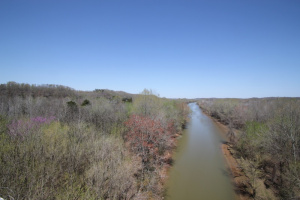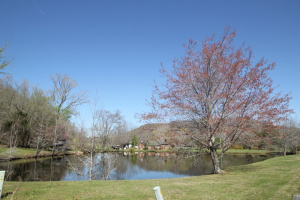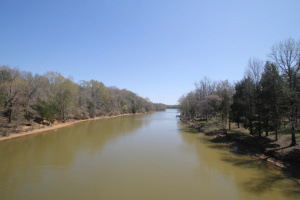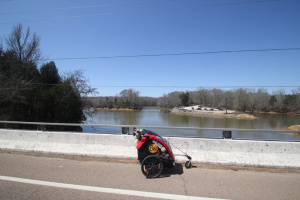 I meet a lot of people today which was great. First I meet Tailor who was with his mate and then he drove to find me and tell me he had a friend who might be able to help with media in Nashville. He even rang me later to check I was good. Bloody awesome and thanks so much for your support bro. Then I meet this nice couple at the hotel Im staying at. They gave me heaps of info on different places to see on the days ahead. Thankyou so much x.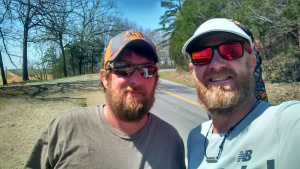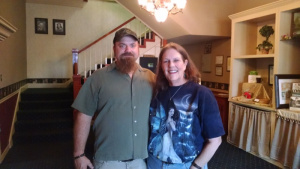 I arrived into Linden in good time and found the Commo dore Hotel right in the middle of town, Perfect. I walked in to a smile and checked in. The building had been left unused for years and the new owners Kathy and Michael who are from out of town came and reformed it back to it's now awesomeness. The place has a great feeling and lots of history. Kathy made me snacks and dinner which was super yummy. Can't thank you enough for helping me out and making me feel so welcome. I'm taking the day off here tomorrow. the last few days off have been filled with fun tourist things and I'm kinda tired so thought here would be a good place to do nothing. Got a call from my mum today too which was awesome. great to catch up ma. x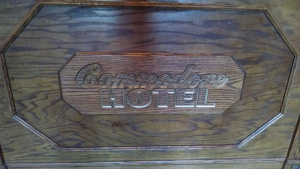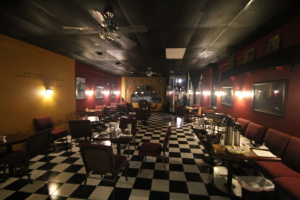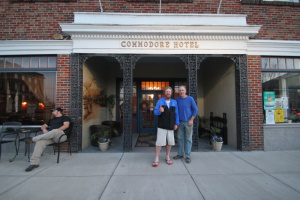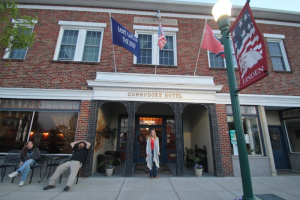 I found this cool little quote tonight. I like it and are busy trying to put it into effect. Had a great day and meet lots of people so Happy.