A warm morning which was nice and only 22miles to do was even nicer, We had a shorter day today as we went to visit my Sponsor JDK Metal Building Erectors who are based in Dallas.
We were on the big highways again for most of the day but it wasn't to bad really. Pasted by the speedway and other big grounds , Shacky got some sweet shots of us coming up the highway which I love. Cheers bro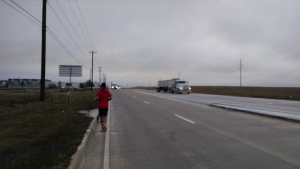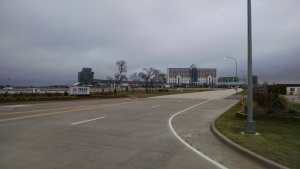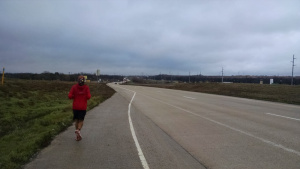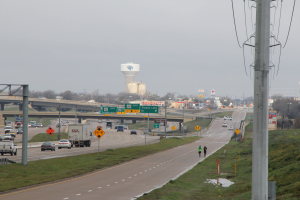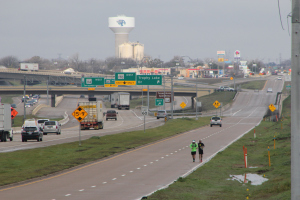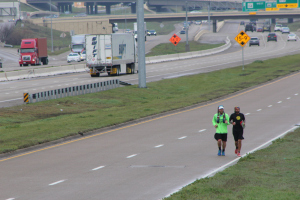 We were cruising along nicely today and I was only just keeping up with Pat, I could feel he was ready to run a bit faster but did well to slow down for me.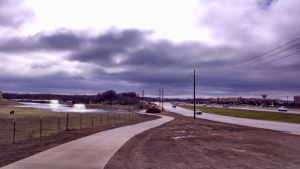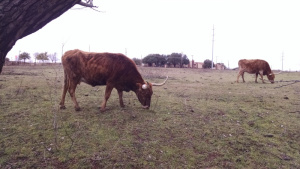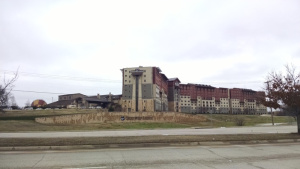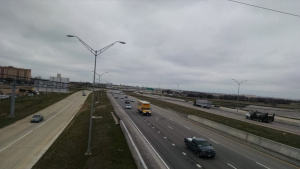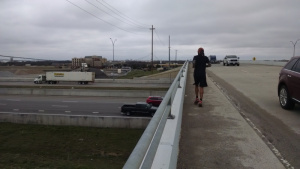 The county of Dallas is here and I have been waiting to see this sign, I love having little goals and this was one of mine, Into Coppell where we would be staying and also where JDK are based. It was a very rich area that we run though right at the end of the day, nice to see after a lot of nothing.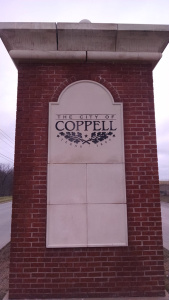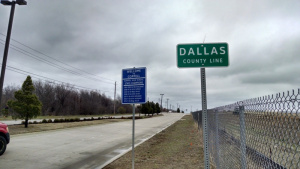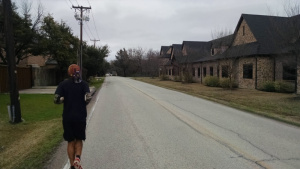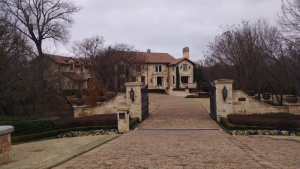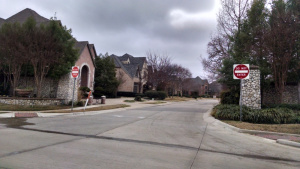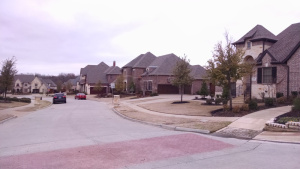 Nigel Kreft from New Zeal and and we use to play rugby together when we were around 12 yrs old, Me Nigel and Grant his cuz where rugby boys every year together , Then I heard that Nigel lived in Dallas I was super excited to be able to catch up on the run.
Then Nigel and JDK came on as a sponsor to help me be able to do this run, SOOOO Huge to have this support but to have such a close mate help me was amazing, It took a while to get here and sadly Nigel was away with his kids for this week but the JDK team Janis and Chris were there to meet us. We had so many parcels that had arrived and thank you for letting us get them sent to you.
Then we went to a site that JDK are building at the moment, A big in door football training field in Coppell. We talked to a few of the boys and got some photos. A few of the boys are kiwis so it was awesome to hear the kiwi ascent again. Pat fully understood everything after all the lingo Ive been teaching him. Thankyou so so much JDK, Nigel and the whole team for everything you have done for me and now for our Run With Us America team, helping us with hotels and so much while we are here in Dallas/Texas. THANKYOU!!!!
Me and Pat look like builders aye in our Reflective tops and helmets, haha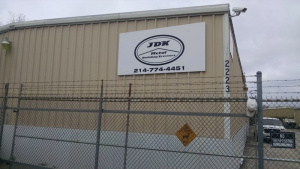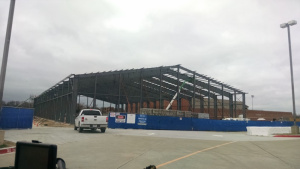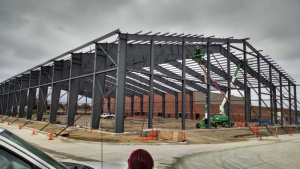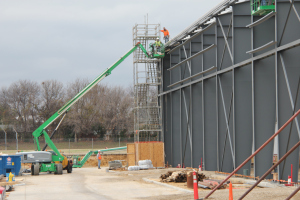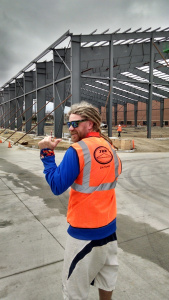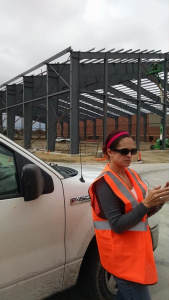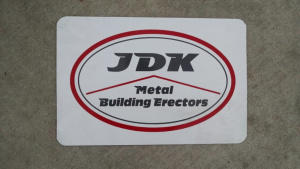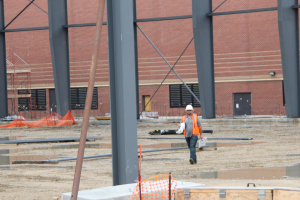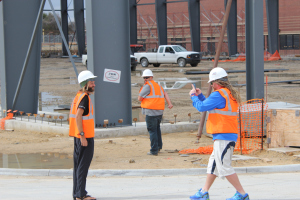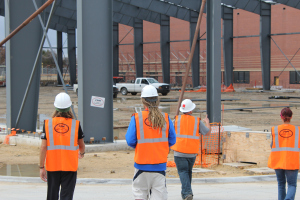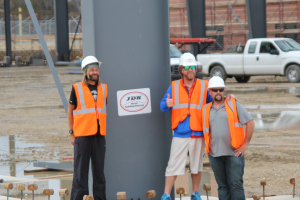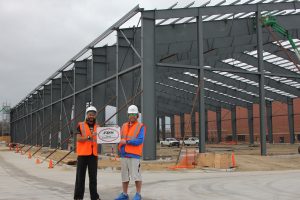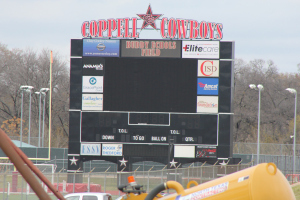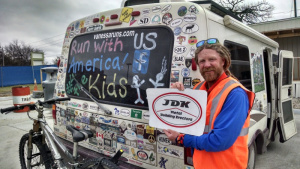 We then headed for Dinner at the Twin Peaks bar and a huge thank you to Brian Soares who sent Pat a gift card telling him to grab some beers so we did. Got to meet the beautiful ladies there too. x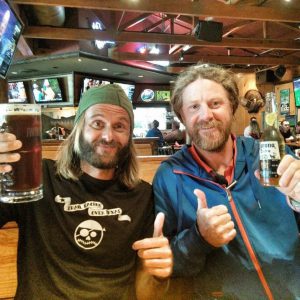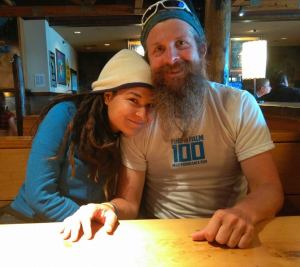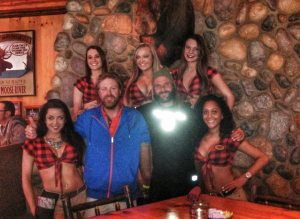 With all the mail that turned up for us from Family ,Sponsors and supporters around the world we got these sweet shots of our new things/food. Awesome new socks from Pats sister Kirsten, they are so warm and we wish we had them last week in the snow. Thankyou x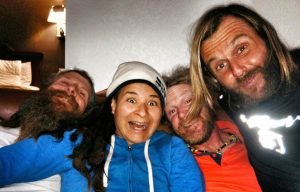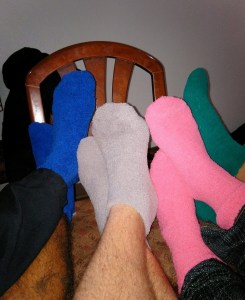 Some yummy food from Tapatha Cooksey Thankyou for the awesome snacks from Trader Joe's. We loved them.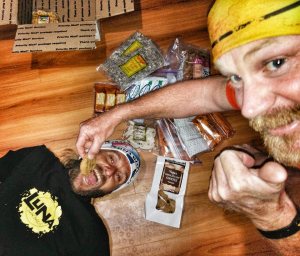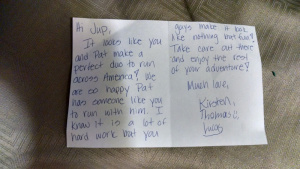 My Sister Amber and her beautiful family sent me this Awesome parcel of NZ lollies , NZ flag, All Blacks tattoos and a cool Dr Seuss book. I love it all and the letters from the kids were to much. Love you all and miss you so much. xxx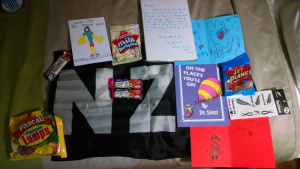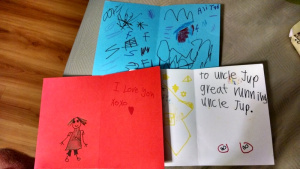 So a short day on the road but a awesome amazing day meeting new people, Visiting amazing sponsors and getting love from everyone. We are close to half way and we are looking forward to moving forward and meeting more amazing people, Seeing more schools and running with the kids. Love everyday of this adventure even when the muscles are telling me they aren't enjoying it. But they keep going as they love the challenge.
Run with us America and world. #4thekids #100Mileclub