Sun out, friends coming and legs feeling better after the day off yesterday I was in a happy space. John Sharp, Gina and Rick turned up 20 mins from where we started to start 2 days of fun and running. John has come from San Antonio Texas, Gina from Golden in Colora do and Rick Clock from Fort Worth Texas, All from a long way away but have come to hang with us for the weekend, SO so awesome.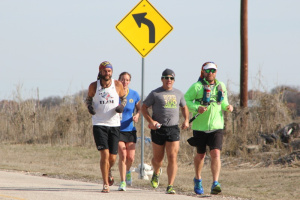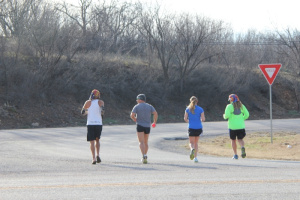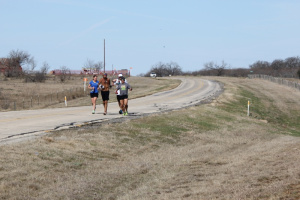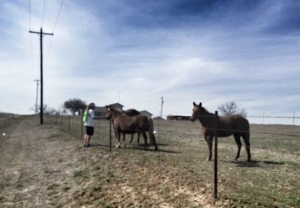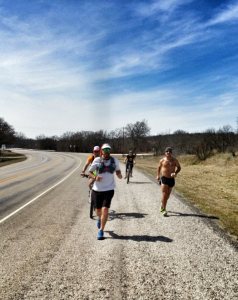 John has been more than amazing over the time we have been in Texas sorting us so many rooms to stay in to keep us warm and dry and now coming up and bringing heaps of friends to support us and the 100 MC we have decided that this week is SHARP WEEK. You are a legend bro. Thankyou so much.
It was a scenic run into and through Graham today , heres a few shots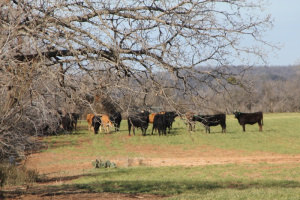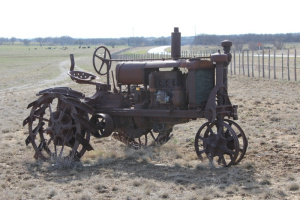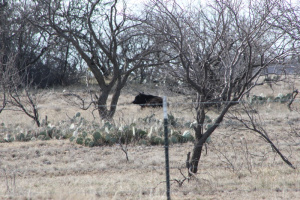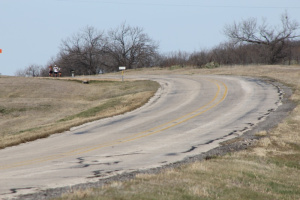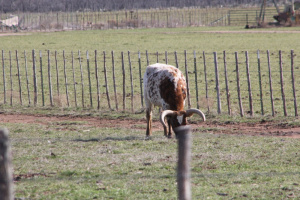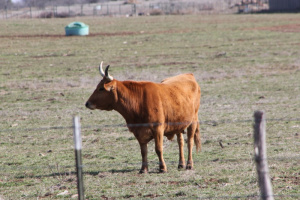 We also got to meet our first runner in Texas, yes we have only seen 3 runners in the whole time and finally got to say hi today. When while we were having a break another friend of Johns came riding over the hill. Ronnie Langford came to ride with us for the afternoon, Ronnie normally would be running but is injured at the moment.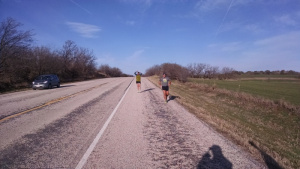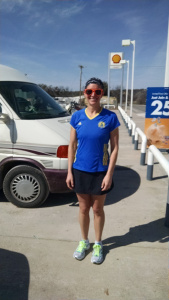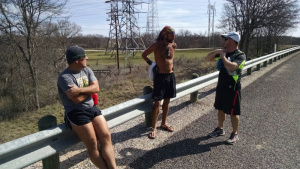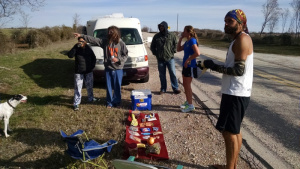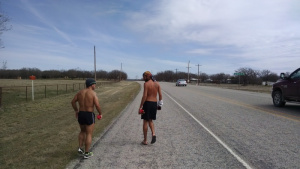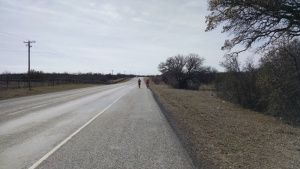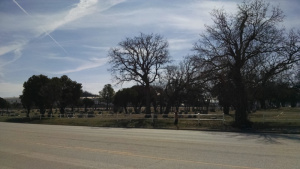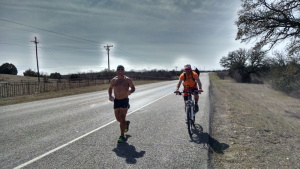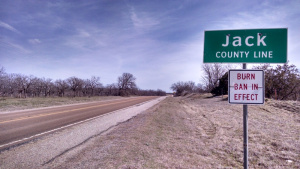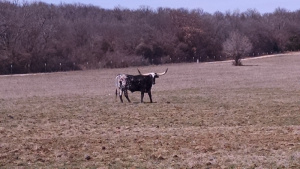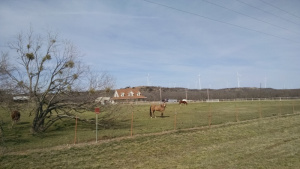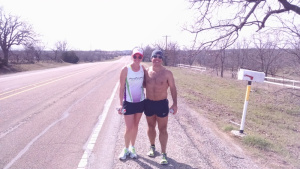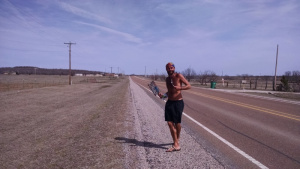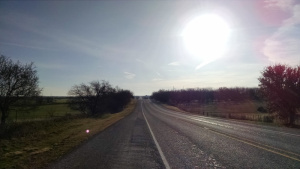 John chilling at one of our stops today, Always smiling and got a story to tell which will have you laughing all day.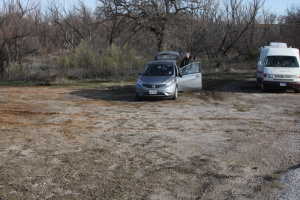 Now we had decided to do a beer mile on the last mile of the day. I have never done one and wasn't sure if I would do it but when I got there I felt good and said I'm in.
The rules are to drink a beer every 1/4 mile and run in between for the mile. Timed of course. We took the Beer mile oath which was taken by Pat who is the Founder of the International Beer mile Association. True story.
Now Pat is also really fast so smoked us all coming in at 7 mins 48sec, John came in a solid 2nd and me in 3rd. Gina took the womans win. It was super fun. For everyone who finished we got a Shovel. Awesome prize.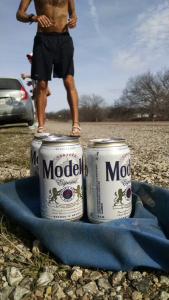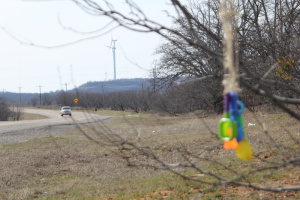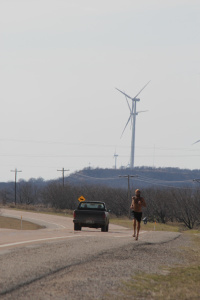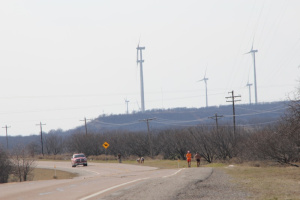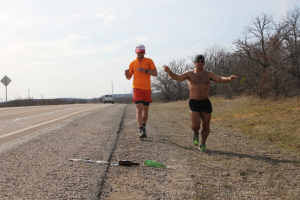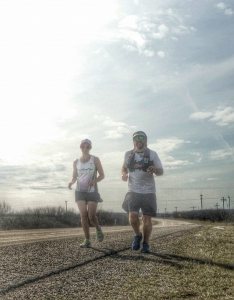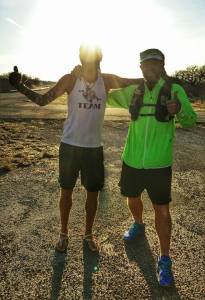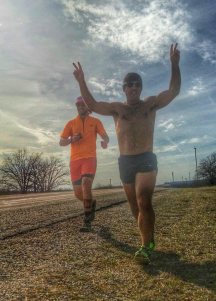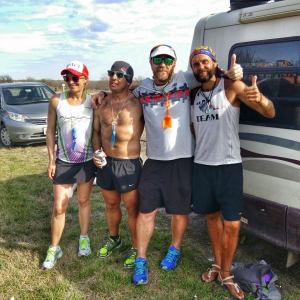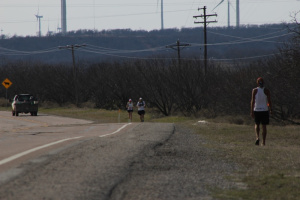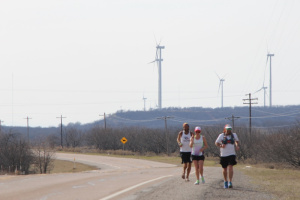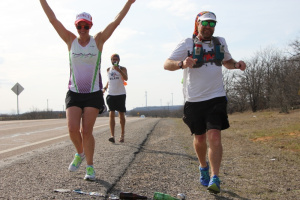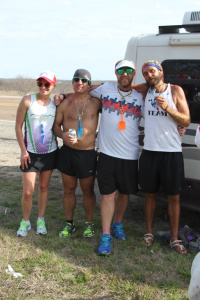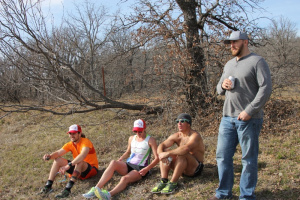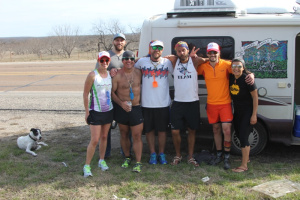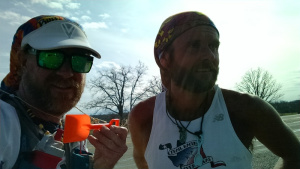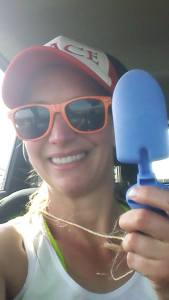 We did 35.4 miles today in just over 7 hrs and felt a lot better today. We then headed to the hotel in Jackaboro to chill and eat. Lots of laughs and stories had by all which was heaps of fun.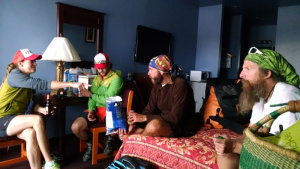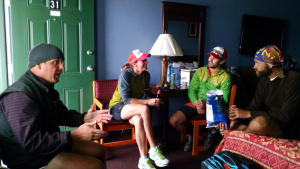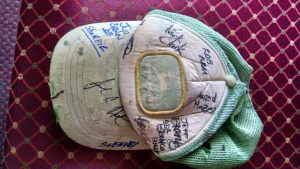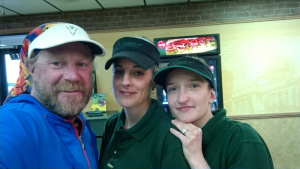 Big thanks to Robin Moser & Jessica Joyce at Subway for making me a awesome sammy.
We are up to 1374 miles so will be hitting 1400 tomorrow and almost into Dallas in a couple of days. Yahoo.