We woke to a quiet nothing sound which made us look outside to find snow on the ground and still falling, Brrrrr so what does Pat do- yep goes out for a quick picture, What a dufess ( idiot) but he's awesome.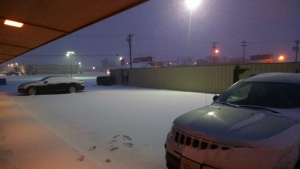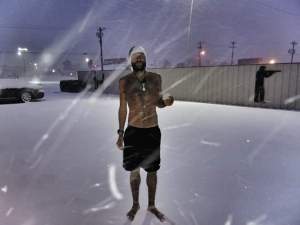 We drove to the start point with a goal in mind of 35 miles no matter what but knew we would have to work for it in this weather. The wind was cold as withe the TV telling us it was 0 degree windchill and 15f and sure enough it was freezing. This snow plow must have past us 15 times trying to clear the snow. Roxane was out to finish off running 150 miles in 5 days with us, she is a little trooper that just keeps going, huge congrats on making your goal and thank you so much for making the trip down to run with us and see your sis.
Big thank you to Alex for crewing and helping us over the last couple of weeks, she has been out there on the road for hours most days being there for us . Hope you enjoyed your time and we loved having your support and help, great work on getting a few miles in to and congrats on your first 50 km. Have a great safe trip home.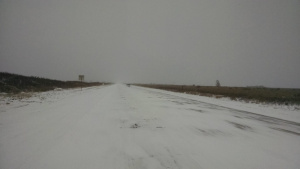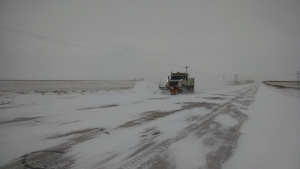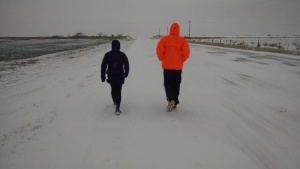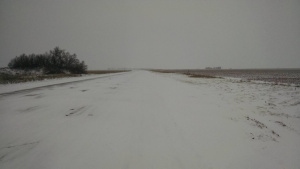 We ran through Brownfield today and We got to meet Becky and Sam, they had stopped to see if we needed a ride thinking we had broken down and then later on we ran straight past their peanut company. Becky yelled out and I ran over to say hi. Thankyou so much for your support ladies.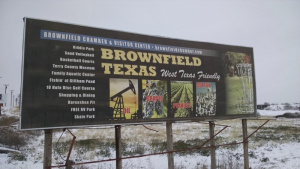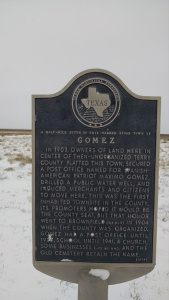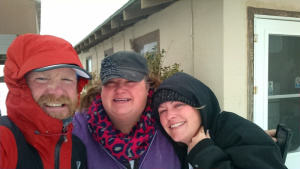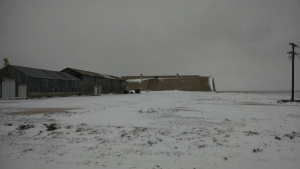 Our super high point of the day was these beautiful Horses, we try to call all the horses we see and these ones came running over to say hi, Thankyou xx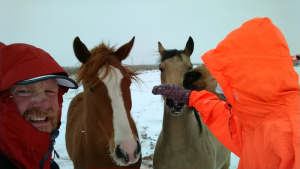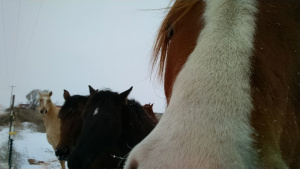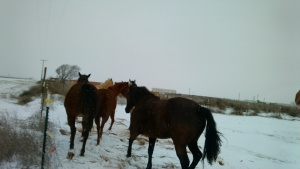 Having a crew is a blessing and man are we getting looked after, Being super cold and body parts freezing up and my moustache turning into a ice block to then open a RV door to smiles and hot drinks is just amazing. Bars and food spread out for us to just eat up and hot drinks to drink keeps us going , thank you so much to Vanessa and Shacky for everything.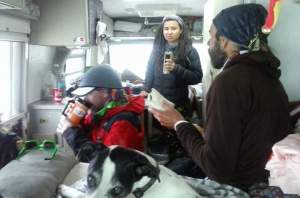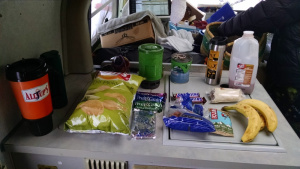 Now you might be thinking what do I wear while out in this kind of weather. So I took some shots of todays clothes, Starting at the bottom I had my New Balance 1080v4 shoes and my Amazing Point6 socks, Now these socks are so awesome and super warm. Running in the snow all day and not a cold toe all day.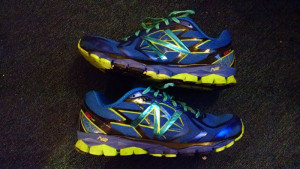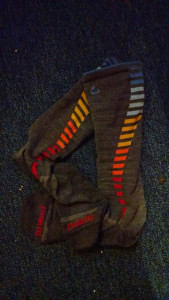 First layer was my VSKIN tights which I love, they pull the sweat off my body but dont feel wet at all, Then over top of that I had my Burton Snowboard tights on the bottom and my macpac short sleeve on top, these two are off the hook warm.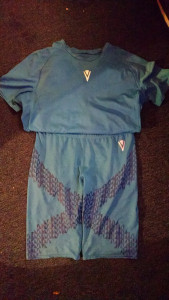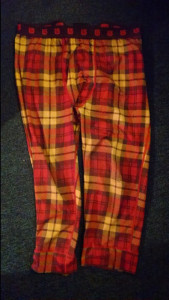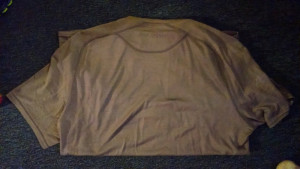 Then a pair of NB shorts( Just in case the sun comes out) and my NB track pants, These pants are amazing as they stop the wind so much and there is no sweating going on inside. truly awesome.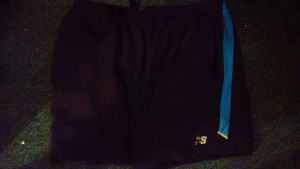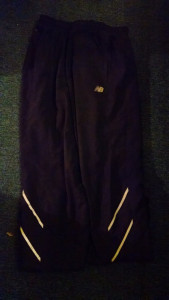 On top I used my NB long sleeve top with this yellow NB reflector Jacket, On top of that was my North Face rain/wind jacket which is great .I have used this jacket for my runs on NZ and Japan and it is still going strong. Lots of layers I know but I was toasty warm and felt great all day.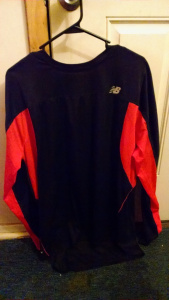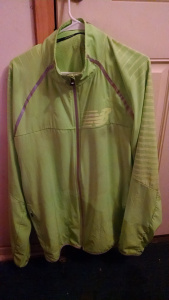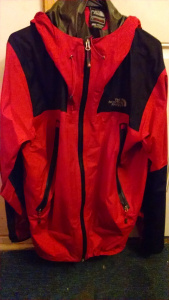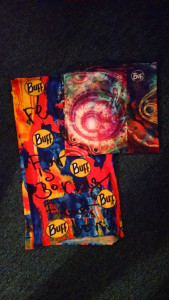 Then for the head I had 2 BUFFs going , one on the neck which sometimes I pulled up over my checks and nose and the other over my dreads, BUFFs are amazing and very very warm. Then on top i had a NB visor to block out the wind off my face a bit more and my 100 Mile Club beanie on. I wear sunnies to to keep the wind and snow out of my eyes. I doubled up on the Gloves today and they were amazing, Both made by New balance. One was a thicker wool one with the other being a more wind breaking pair, Toasty fingers all day. One Happy Jup Brown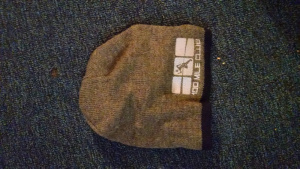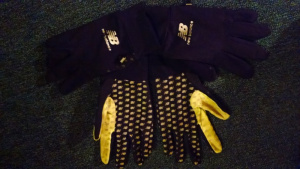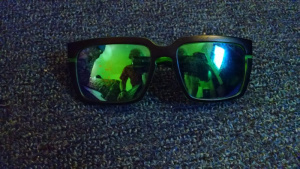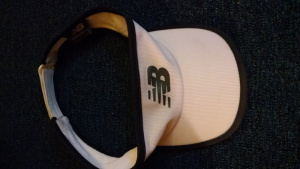 Tonight we got a hotel room donated to us in Tahoka Texas , Thankyou so much Joel Jenkins who is from Hawaii, Super awesome support from so far away. Mahalo bro
No better way to finish a hard cold day out on the road with A cold beer and warm room.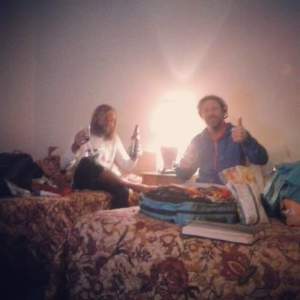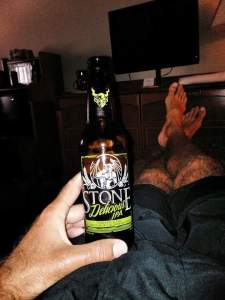 We got our 35 miles down in around 9hrs 10mins, not bad for the kind of day it was. Hoping the weather will get a little warmer soon so we don't have to wear all our clothes and not get as may photos to show you. Thanks so much for all the awesome messages . Keep them coming please. Nite all.