Woke to a quiet sound of nothing which made us think what is the weather like, A quick look outside to see a little dusting of snow in the hotel car park. Out with the thermals and new gloves and we were off. I love the cold and snow but it was cold as today. Wheres my snowboard.
We had a new running partner today, Alex's sister Roxanne has come down from Canada to run with us, She is home from Scotl and in the UK where she is living at the mo, Great to have support coming from so far away. Samantha and Tony were with us to and Sam came running first. so awesome to have people with us on the road. Makes us happier.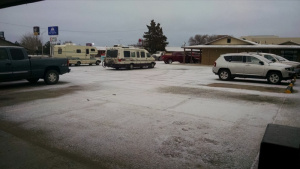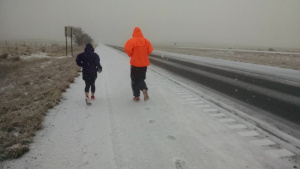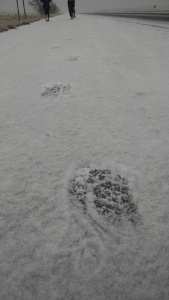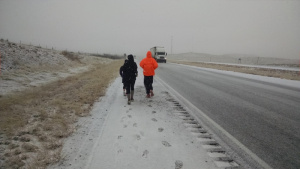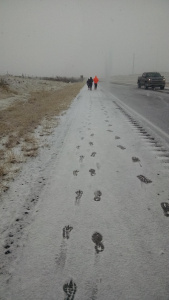 As we arrived into town Pat spotted a Radio station so we dropped in to say hi, everyone was to hear what we were doing and more surpised we were running today in the snow. Awesome team and they invited us to talk tomorrow morning on all four of these stations. Bloody exciting. We will be Live between 7-8am . check it out at www.925koolfm.com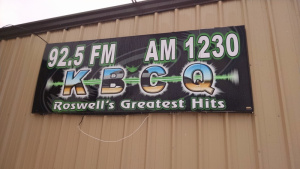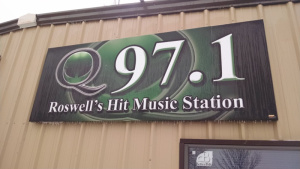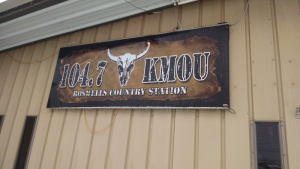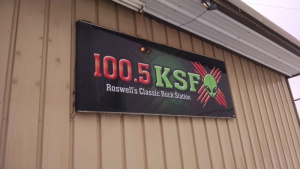 This beautiful crew waiting for us in the RV at our stops . So cute these boys , Tony , sam and Alex were there for us today with hot drinks, burritos and laughs. Just what you need on a freezing snowily morning.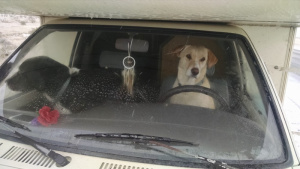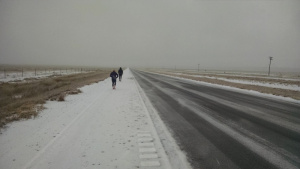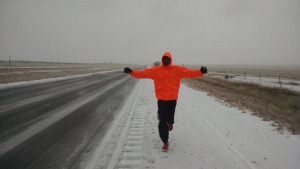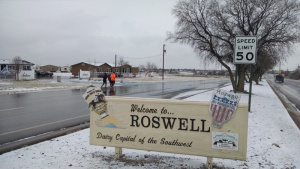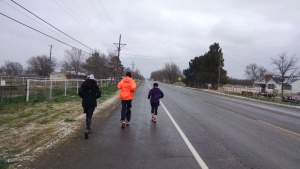 The snow stopped around 15 miles in and it wasn't warm but nice to run in, Sam changed with Tony and he joined us to run, he found some Mustard plants growing on the side on the road, it was first time I had had ti, very tasty. Then at about 1pm they had to go home. Thanks so so much for driving 6 hours to join us for 2 days. You guys and dogs are to awesome, thank you for everything.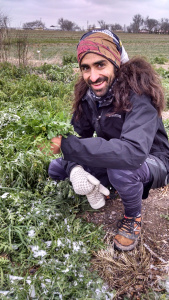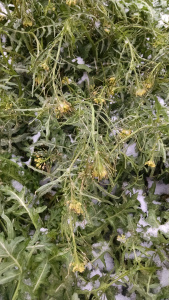 Today was a special day for me, Pat and the Run with us America team, we hit the 1000 mile mark 25 miles into today run. Not bad for a couple of Doofuses aye. We are doing it for the Kids of The 100 Mile club and loving every minute of this adventure.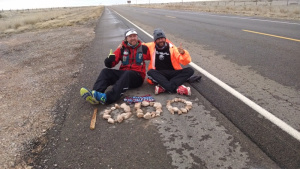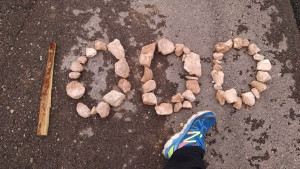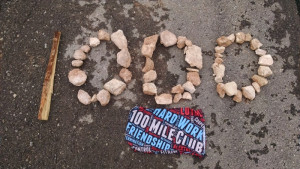 We are also getting close to the boarder on Texas, Only about 55 miles to go from tomorrow.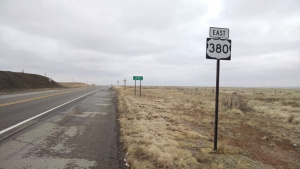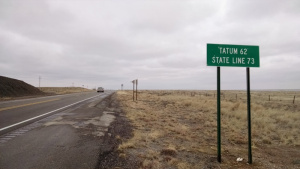 The weather didnt clear but was not to windy or snowing but still cool afternoon. We boxed on and Pat found a new Bonco and a few other things. also me with the whip keeping Pat motivated nah not really .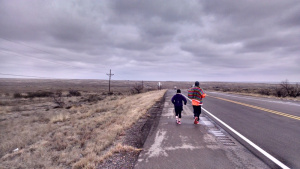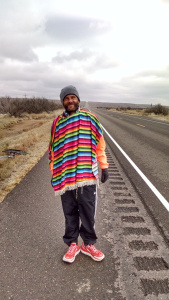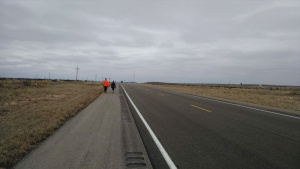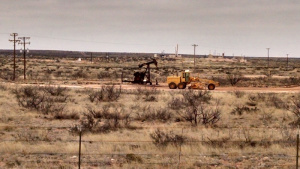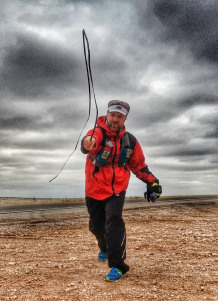 Like his new hat,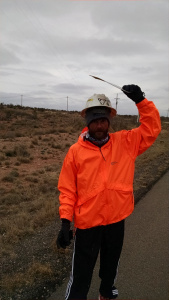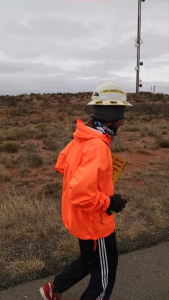 We did 35.4 miles today in just over 8 hrs, not bad but another good day out there.
I have been a bit lazy in my running by the looks of my New Balance shoes, sorry boys, but my bro Craig sent some more that I had stored at his house so its a good bye and thank you to these ones and out with the new NB1080 v4 for tomorrow. Really love these shoes so much. Big thanks to Jeff and and NZ NB team .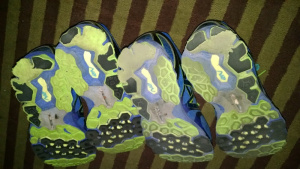 So listen into the radio in the morning and we will see you tomorrow night with more shots of our adventure across the US for the 100 Mile Club. Come Join Us- Run with us America!!!!