Today was a very chilled day which was great, We slept in a little and then had a great breakfast at the hotel. It was sad when Sachi and Kelley had to leave and again I want to say a big thank you for everything you have done for us.
Then we just did little things that we wanted to catch up on after 16 days on the road. I wrote a few emails and chilled right out. We were going to go swing a golf club but kinda run out of day.
I have a little dream and started to put it into action today by sending out a email to a very important couple of people. I won't let you into it yet but if it comes off it will be huge. Only time with tell.
Shacky found a brewey called Twisted Chile so we went down to check it out. We had had a call from Robert from the local Cross country team here in town and he came down to meet us. It was awesome to hear all the things the team is doing and the events that are run here in town.
The ladies at the Twisted Chile were super friendly, had some great beers brewed and great food. Thankyou so much for making us feel right at home.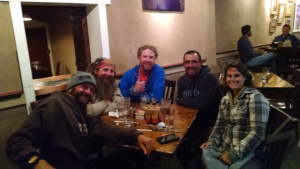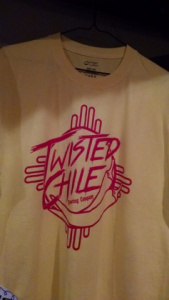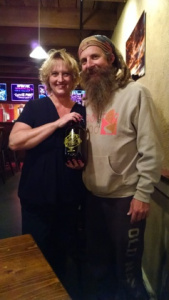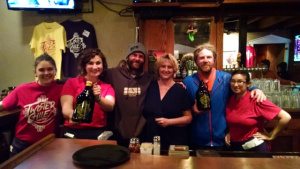 The week ahead will take us deep into Alien teritory and we will report the 100% truth if we see a UFO.