Hi everyone, Hope all is great with you. Today was pretty hard for me, I had no energy at all for the first 34kms. Not sure why but was super low in energy even though body was moving good. These days pop up from time to time and I'm lucky on this run as I have Pat right beside me, He sings songs and chats away to me with some crazy stories and makes me laugh all the time. Then our crew is there at our breaks with smiles a million so no way I can be tired. It was a magic place to start from today from the huge discs in the back ground. Quick bit of one legged yoga for me and pat and off we went.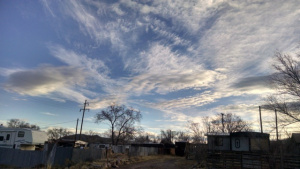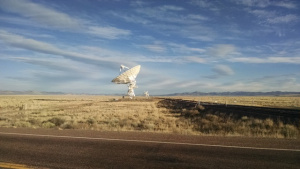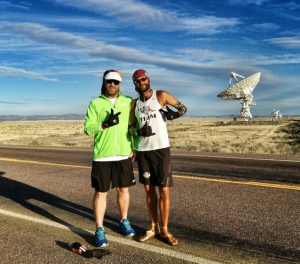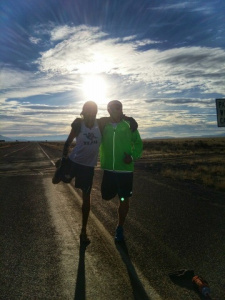 It was sunny start with a tail wind which was nice and after that we were pretty much running slowly down hill the rest of the day. Some clouds getting blown in and out of view which I loved.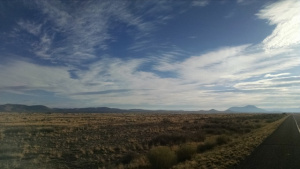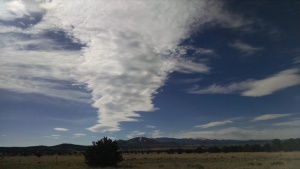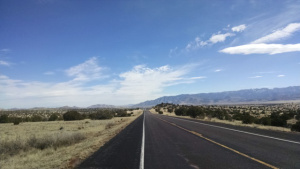 The road was so straight and went on for miles which is nice and not nice. This shot Pat took of me sitting down, I just couldn't be bothered running ask for a few minutes just to sit and relax. I Love this shot . Thanks bro.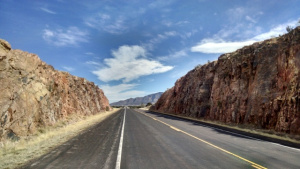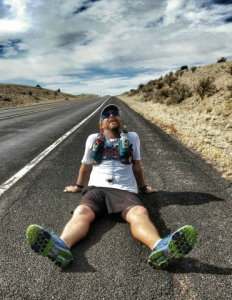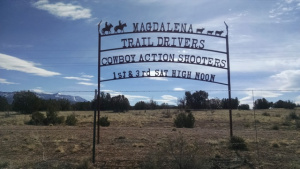 Then we saw the town of Magdalena in the distance and this town has a lot of history, the road we run down use to be a cattle run that came down here to where the trains took the stock to Socorro which then went all over the country. Lots of signs with info along the roadside. We found a new little friend today which we gave to Sachi who is Kelly's little girl. Kelly is our awesome host for last 2 days.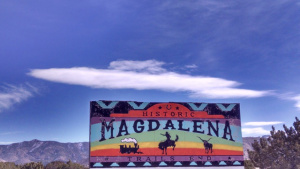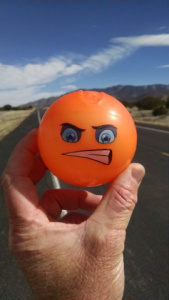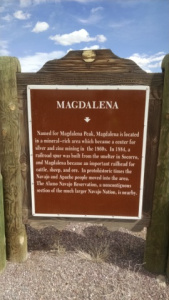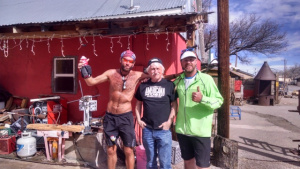 Last night we did a interview with John from the local paper and he came out to see us and take some photos. He is a great guy and lots of stories to tell. Thanks so much for your support John.
Off we set for the last 10 miles and straight away we found out that Pat Sweeney is running for Sheriff, haha a great sign for Pat to find. Then this horse fell in love with him and followed us down the fence line.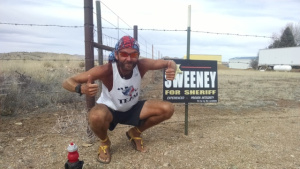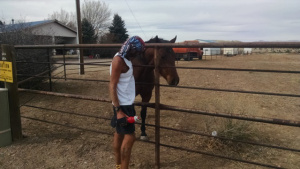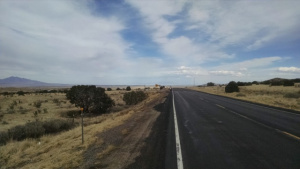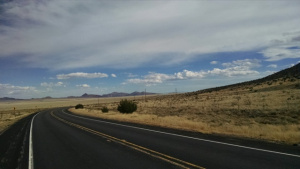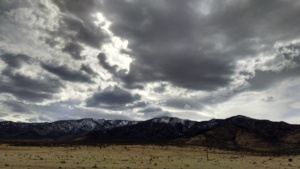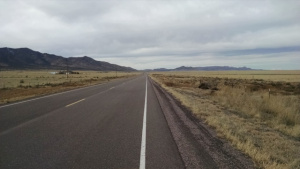 The clouds had been closing in a little which kept the full sun off us but made for some nice shots. We slowed a little to finish the day but both finished well. We did 31 miles for the day. I was happy to get there feeling the way I had earlier.
Big thank you to Kelly , Sachi and her friend who has given us there house for 2 days .It has been amazing to be able to chill out, do the washing and cook a meal. I want to say a huge congratulations to Kelly for becoming a young Gr andma again, Her son had a baby today, all went perfect and mum and baby are great. Awesome !!!!
We did have a visit from the neighbours kids today which was fun, Daniel and Vanessa were 9 and 10 yrs old and had lots of stories to tell us. Great to meet them.
Pats friend Sam drove up 4 hours to visit us in her RV, so awesome to have all these friends coming from all over to see and run with us. We LOVE this so much and invite everyone to join us in some way.
Please check out and share our "Run with us America" facebook page, write us messages to keep us smiling and running strong. Thanks so much for your support everyone. x